Eau Claire: 7 Favorite Places to Play
By: Pan Thao
If you're looking to plan a family day trip or need to entertain the kids for a few hours, you're in the right place. In 2016, Eau Claire was designated as a "Playful City USA" by Kaboom!, a non-profit organization dedicated to bringing play to all kids. The city gained well-earned recognition for taking action to ensure all kids have opportunities for active play. Check out some of the places that make Eau Claire such a playful city. Here are some of Eau Claire's favorite places that are kid-tested and parent-approved:
1. Children's Museum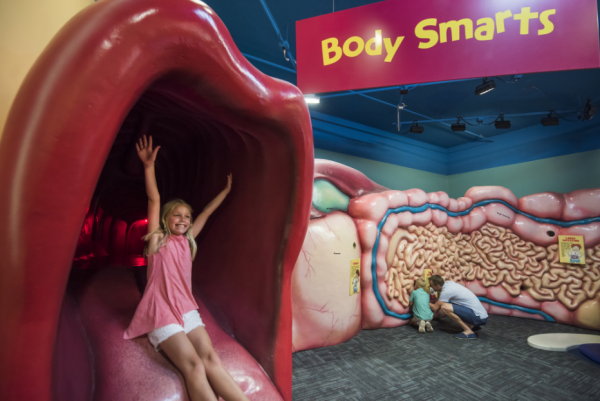 Ever wanted to milk a cow, make a parachute or climb through the gastrointestinal tract? Sound a little strange? Maybe, but in the best way possible. Well, you'll get all of that and more at the Children's Museum of Eau Claire. Kids will enjoy grabbing a bite in Bitty City, making a splash at Water Works and roasting some marshmallows in the Under Wisconsin Skies area. Don't forget to put on your lab coat and explore the Nano Exhibit or check out the new S.T.E.A.M. Fab Lab and Makerspace as well. 
2. Carson Park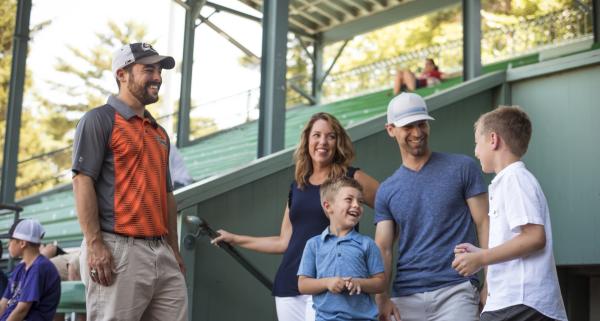 Carson Park is an Eau Claire classic for a reason. You can catch a baseball game, visit the Paul Bunyan Logging Camp and travel back in time at the Chippewa Valley Museum. There is also plenty of playground equipment to monkey around on. Remember to soak in some nature while you're here, too. Bring the canoe to explore the river or find a fishing hole along the shoreline. There are also plenty of trails for walking, biking and even snowshoeing during the winter months.
3. Lowes Creek Trails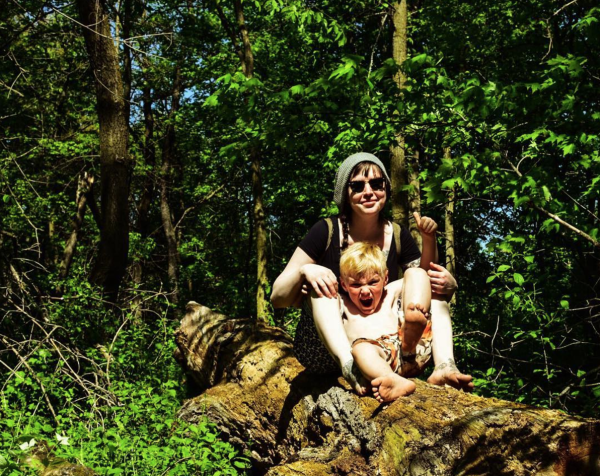 Need a breath of fresh air? Then lace up your boots and gear up the kids for a trip to Lowes Creek County Park, a 250-acre park with approximately five miles of trails. Here, kids can really experience the sights and sounds of Mother Nature as they hike, ski or mountain bike around the park. Teaching kids to explore, respect and have fun in nature at a young age is something that Eau Claire does well. The upper loop of the trail system even offers a fitness program if they're up for a fun challenge.
4. Eau Claire YMCA Sports Center
Get ready to play your way at the Eau Claire YMCA Indoor Sports Center. This is a perfect destination for kids and their friends. The Center offers Friday Family Nights from September through May where kids can play sports, jump on large inflatables and watch a movie with free popcorn. For younger kids ages 0-6, they also offer the Family Fun Zone program. Get ready to explore the large turf field and play with toys and games. Sounds like a kids dreamland. 
5. Eau Claire Games & Arcade
Get your game on at the District Company. This local favorite has regular weekly events for kids of all ages (and adults, they didn't forget about you). You can play a board game or two, check out the arcade or even join a tournament (Magic The Gathering, Yu-Gi- Oh!, and more). Plus, you won't want to miss the delicious food and drink menu. Zombie Sodas, anyone?
6. Action City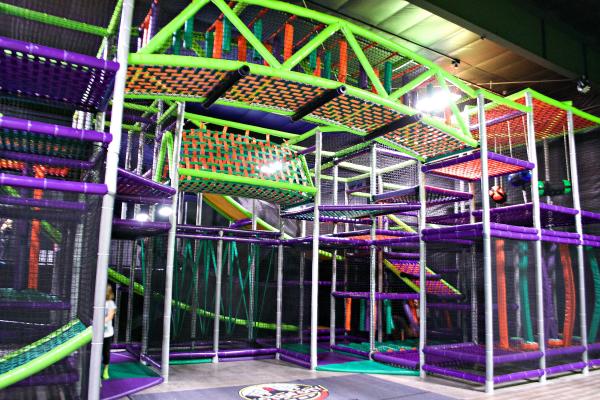 Where does the fun never stop? Action City, of course. This family fun center is complete with indoor go karts, bumper cars, laser tag, a super arcade, an outdoor mini golf course and a 20,000 square feet Trampoline Park. The park also comes with dodge ball courts, Slam Dunk basketball, ninja warrior obstacle courses and more. The whole family will enjoy hours of high flying entertainment.
7. The Paint Shack
Looking for some creative fun? The Paint Shack has all the tools kids need to decorate their very own canvas, including over 400 paintings on the walls for inspiration. With guidance from instructors, your family gets to create a painting from beginning to end and walk away with a beautiful masterpiece. Spend some time at The Paint Shack, and let the artists within shine.
These are just some of Eau Claire's many options for kid-friendly activities that the whole family can enjoy. And with all these choices, you'll never have to hear the word 'bored' again.