Visit Eau Claire's Experience Center
Due to the COVID-19 pandemic, Visit Eau Claire Experience Center is temporarily closed for the safety of our community, staff, volunteers and visitors. If seeking travel information, please utilize VisitEauClaire.com or contact us at 715-831-2345. For travel updates and resources related to COVID-19, go to VisitEauClaire.com/COVID-19-Guidance. 
Visit Eau Claire's Experience Center is a place for visitors and locals alike to get inspired and get knowledgeable about the coolest parts of Eau Claire. The Experience Center embraces all that Eau Claire is: friendly, artistic and free-spirited. We partner with businesses in the community to create a microcosm of the Eau Claire experience. 
The Experience Center includes a reception space as well as amenities including a sampling kitchen, itinerary inspiration, commissioned artwork, interactive displays, mobile tech kiosks, a hangout beverage bar and a performance and entertainment area.
Location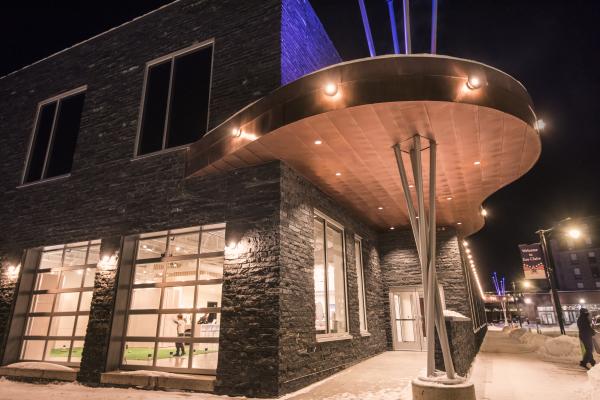 Visit Eau Claire's Experience Center is located in the heart of downtown Eau Claire on the first floor of Pablo Center at the corner of Gibson and Graham avenues.