If You Like Chicago, You'll LOVE Eau Claire, WI
We by no means are "Chicago Experts". Things we do know: it's a windy city, they dish out some darn good deep dish pizza, and #GoCubs and #GoBears. Our only agenda here is to show you things Chicago is known for that have an Eau Claire counterpart that you are bound to fall in love with. Here's why we think some of you "Chicagoans" might love Eau Claire, WI.

It's no secret that paying a visit to "The Bean" and taking a selfie is a must when exploring Chicago. While Eau Claire doesn't have one giant sculpture, it has over 50 of them scattered throughout town. These pieces of public art are what make up the Eau Claire Sculpture Tour and guess what? Eau Claire is home to one of the largest sculpture tours in the nation! We have to make a plug for our murals too. Talk about the perfect selfie backdrops. All this public art has given our city a new name... "ART Claire".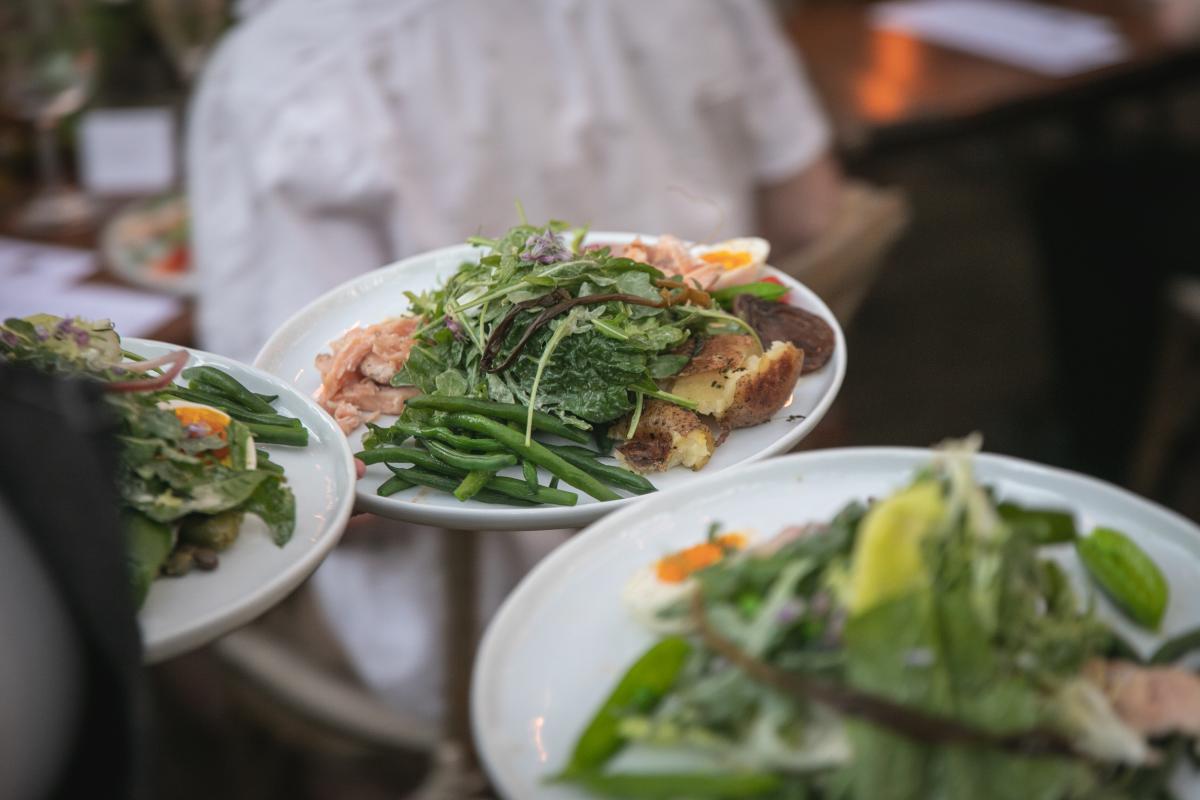 Don't get us wrong - deep-dish pizza, Garret's Popcorn, or a hot dog piled high with toppings... all *chef's kiss*. Something you may not know is that Eau Claire is home to its very own dynamic food scene. So much so that it landed a spot on the "10 Unexpected U.S. Cities With a Surprisingly Good Food Scene" article in Fodor's Travel. Sure, we love our cheese curds, Old Fashioneds and beer like any Wisconsin folks, but there's a lot more to us than our love for hops and dairy. In Eau Claire, you can have a fine dining experience with a meal made from farm-to-table ingredients, grab a quick bite from a food truck on your lunch break or be wowed by a simple hot beef sandwich at a dive bar.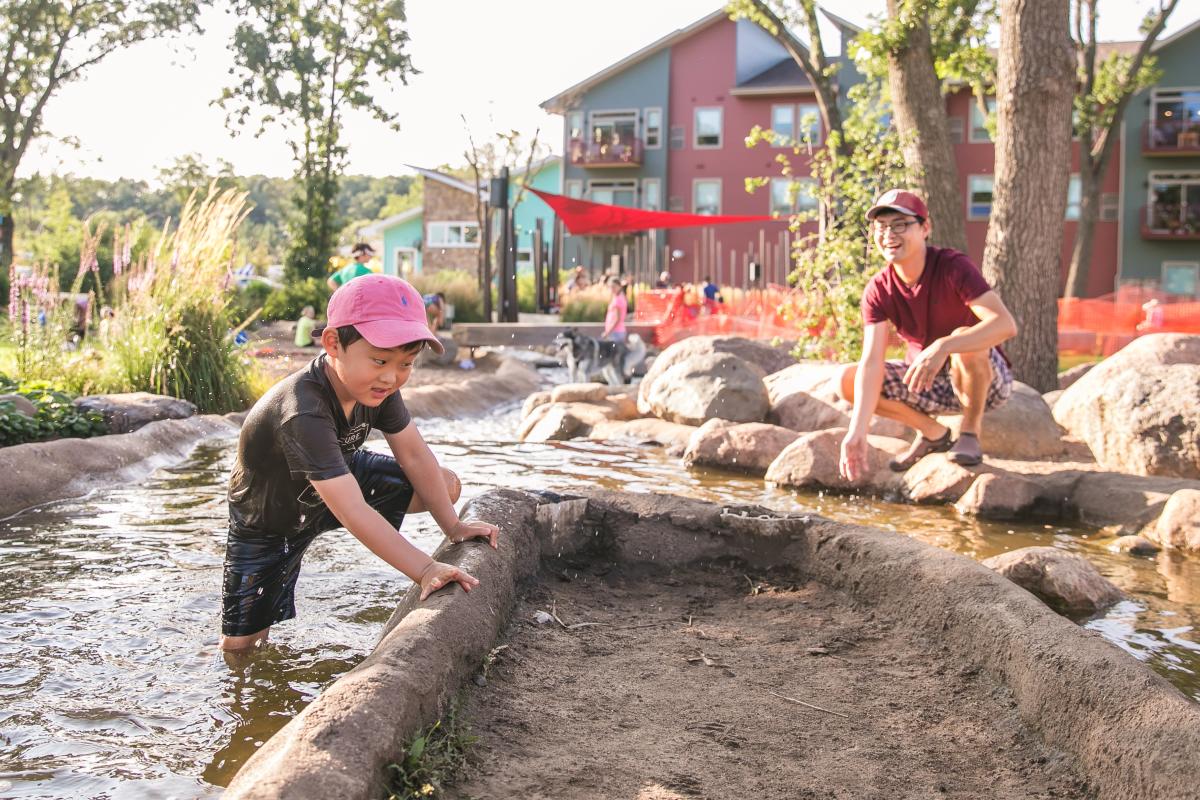 While Chicago is considered to be a big city, the number of parks and open spaces like their zoos can be quite pleasantly surprising. If you're looking to escape the urban oasis that Chicago is, we recommend planning a trip to River Prairie located over in our neighboring, quaint little city of Altoona, WI. There's plenty of space for kids to play or dogs to walk, and there are several restaurants throughout the park for you to try. The list of things to do in River Prairie is very impressive. 

Come on, a trip to the state of Wisconsin wouldn't be an authentic experience without a trip to a brewery. Lucky for you, the Chippewa Valley has several of them for you to visit. If you're looking for a traditional experience, check out the oldest brewery within Eau Claire's city limits, Lazy Monk Brewing, where Bohemian and German biers are the big draw. Craving something a little more unexpected and an industrial taproom where you can watch the brewing process? Hit up the Brewing Projekt. There are a total of 8 different breweries for you to visit across the Chippewa Valley, including the infamous and historic Leinenkugel's Brewing Company.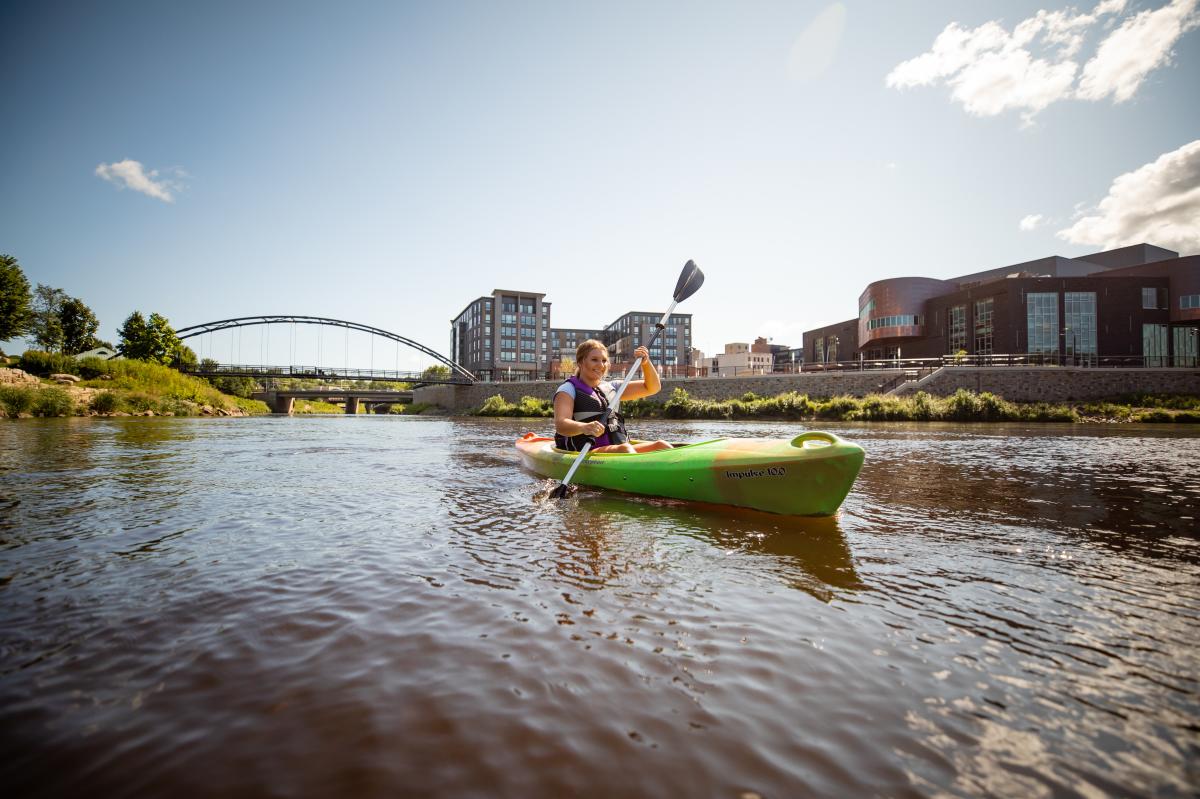 Photo Credit: Travel Wisconsin
If you like the Chicago Riverwalk, you'll love the confluence of the Eau Claire & Chippewa Rivers
Walking along a river on a beautiful, sunny day is the type of serotonin boost we all need. While Chicago's Riverwalk boasts beautiful scenes, the confluence of the Eau Claire and Chippewa Rivers in Eau Claire's Phoenix Park does the same but in its own way. You can walk along part of the Chippewa River in Phoenix Park and catch the Eau Claire Downtown Farmers Market on a Saturday morning but, what's better than walking along the rivers? Getting in them! Grab a tube or a kayak, a couple of friends and a cooler with some cold beverages and hop in from the launch point at Phoenix Park. 

The Chicago Theatre is a city landmark. However, for Eau Claire, so is Pablo Center at the Confluence. Eau Claire's premiere major arts center located in the heart of downtown opened its doors in 2018 and has since then made its mark on Eau Claire locals and visitors. With a season lineup that includes dance productions, family-friendly shows, literary and film events, art galleries as well as musical guests spanning multiple genres, why not plan your trip around a performance at Pablo Center at the Confluence?

Concerts and festivals make for the best summer memories. We get it - Lollapalooza never disappoints with their lineups, but try giving a new music festival you've never been to a shot. Blue Ox Music Festival in Eau Claire is for the Indie/Americana/Bluegrass fans and Country Jam never fails to draw in the cowboys/cowgirls into town with their big-name artists. Others in our area include Rock Fest and Country Fest but truly, there's not a day in the summer in Eau Claire where you CAN'T find music. If it's not a music festival, check out any of the outdoor summer concert series in the Chippewa Valley like Sounds Like Summer, Rock'n On The River, Kickin' It Country or Music On The Plaza.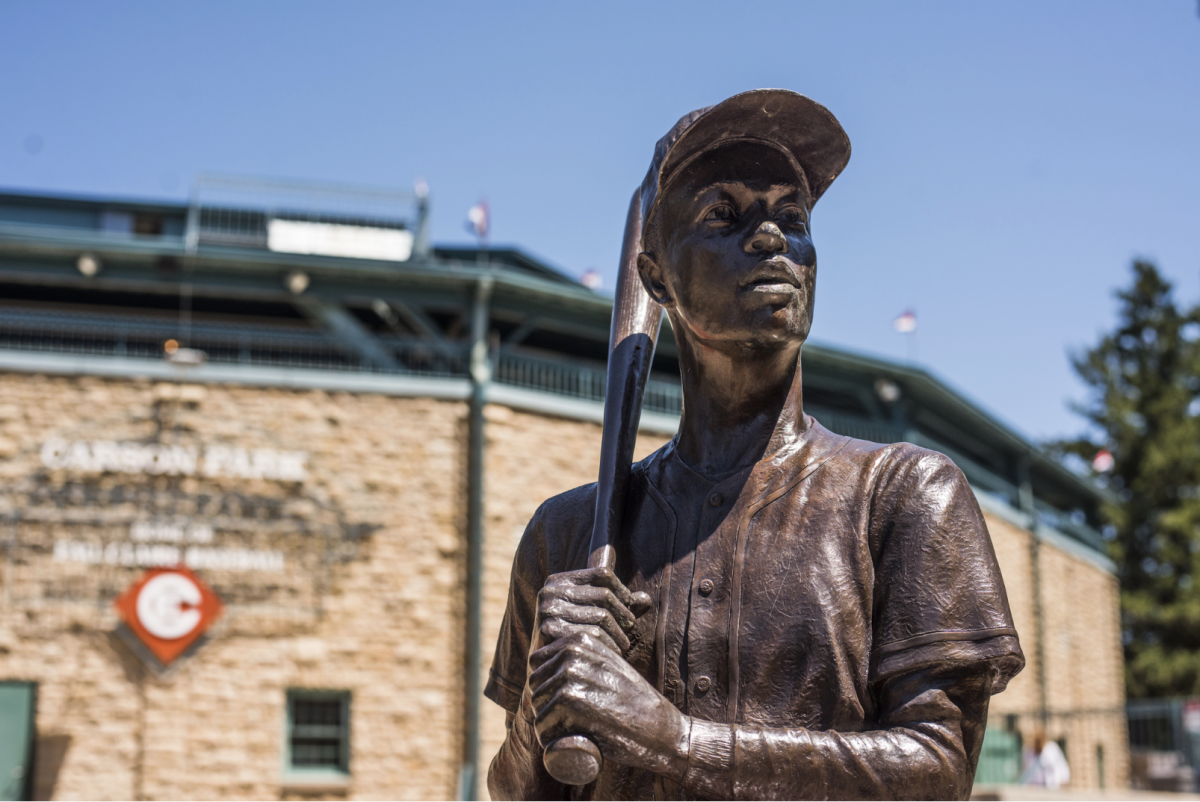 We're not trying to convert you; once a Cubs fan, always a Cubs fan. But, we do think it would be pretty cool for you to come experience a baseball game on the field where baseball legend Hank Aaron used to play. See the 2022 Eau Claire Express Schedule here and plan a trip to Carson Park for a game!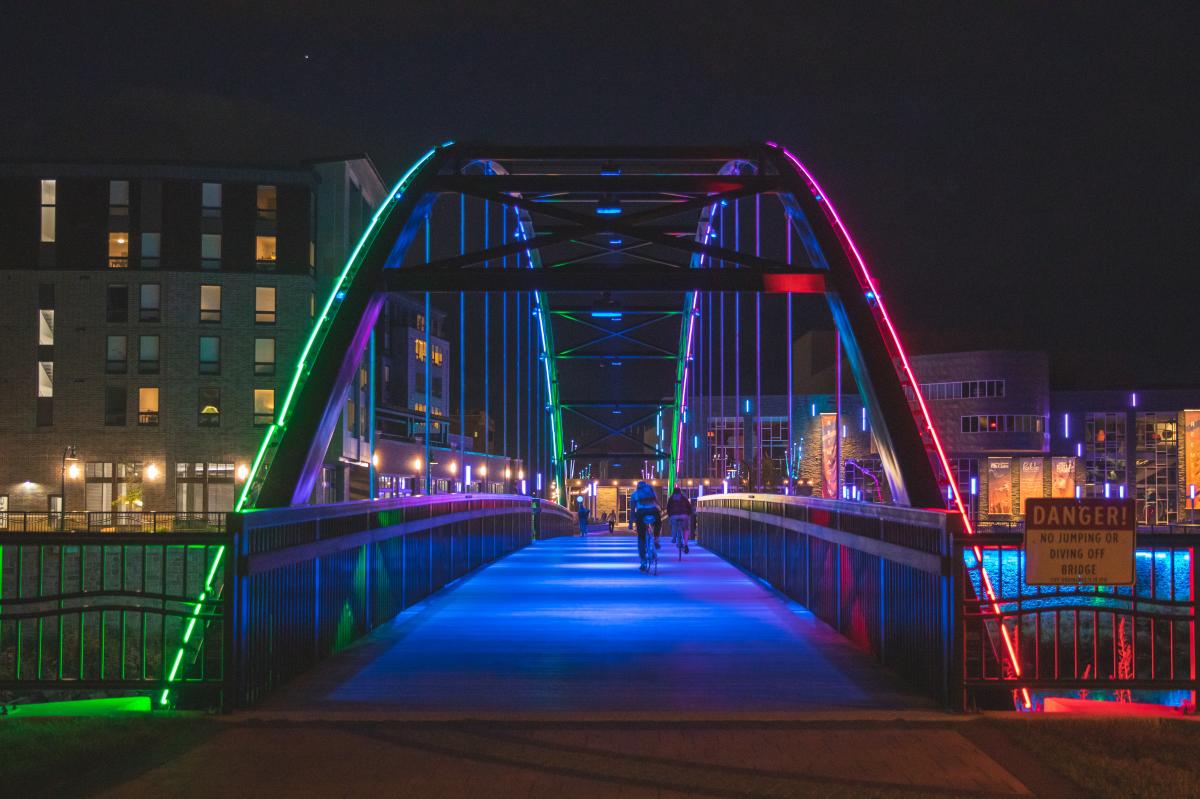 Going on a formal tour of Chicago is one of the best ways to learn about Chicago's iconic architecture and landmarks. Similar to that, the Downtown Eau Claire Historical Walking Tour allows visitors to learn the lay of the land and get a little Eau Claire history lesson with their Downtown Eau Claire Historical Walking Tour. On your tour, you'll come across many bridges. So many that Eau Claire has been coined as "The City of Bridges". We don't recommend taking the tour at night, but we DO recommend coming back to downtown at night and seeing some of the bridges lit up! Book your tour here.  
Getting Here
The Chippewa Valley Regional Airport offers direct flights arriving from and departing to the Chicago O'Hare Airport daily. Road trips are always fun too. Chicago is approximately 315 miles away from Eau Claire, equating to an approximate 4.75-hour drive. Put on a good playlist or plan a trip with some good company and that time will fly by.