Get out the snow pants, boots, hats and gloves. It's time to get active and enjoy beautiful Western Wisconsin with your closest family and friends. Pinehurst Park, located on the North side of Eau Claire, makes it easy to experience all of your favorite outdoor winter activities by having them readily available in one place. Here is everything you need to know about Pinehurst Park.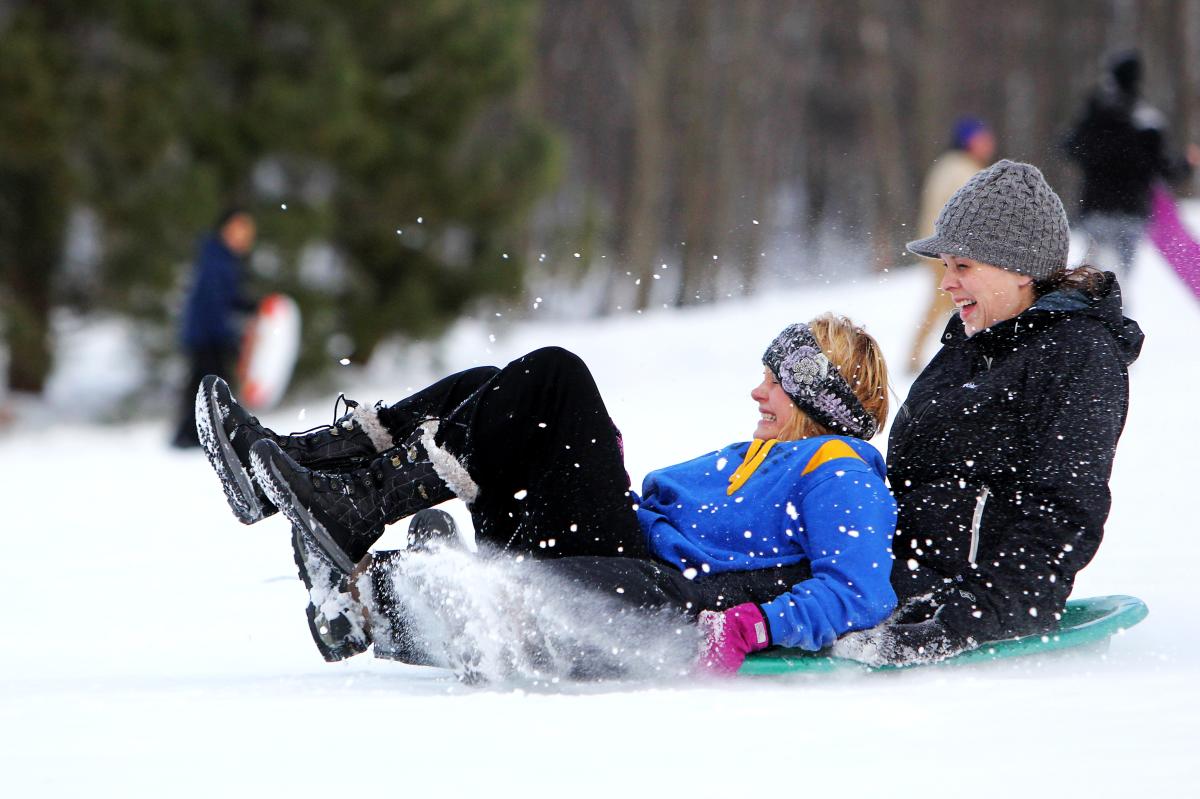 Winter Activities
Cross Country Skiing - Take on 60 acres of groomed and lit trails | More
Fat Tire Biking - Get your adrenaline rush and rip through the groomed, snowy trails with your fat tire bike | More
Snowshoeing - Hike through the woods with your snowshoes and take in the most beautiful winter sights | More
Sledding - Race down the mother of all sledding hills on Pinehurst Hill | More
Ice Skating - Chase adventure by gliding down their ice rink 
Hockey - Go head-to-head with your buds for a game of ice hockey
Snowboarding - Shred some serious snow with your snowboard on the jumps and rails Pinehurst Park is equipped with
Winter Kubb - Play the game that made us the Kubb capital of North America | More
The opportunities are endless when it comes to Pinehurst Park. From cross country skiing to snowboarding, the park is always booming with activity! Stay and play until evening on lit and groomed trails and the park's newly lit terrain hill. The hill is maintained by dedicated volunteers; however, if you would like, bring your own shovel and customize your downhill path any way you wish. Plan your trail route using these maps. Pinehurst Park is open year-round, so you can also make a trip here to do some mountain biking, hiking and playing on the playground. Plan out your trip with these trail maps:
Best Times to Visit
Their Warming Hut, which offers rentals for a variety of winter recreation equipment, is typically open between 4 to 8 p.m. on weekdays and 11 a.m. to 8 p.m. Saturdays and Sundays. The lights in the park stay on until 10 p.m. every night of the week making Pinehurst very accessible to all of their visitors. However, due to COVID-19, Warming Hut hours are subject to change along with rental opportunities.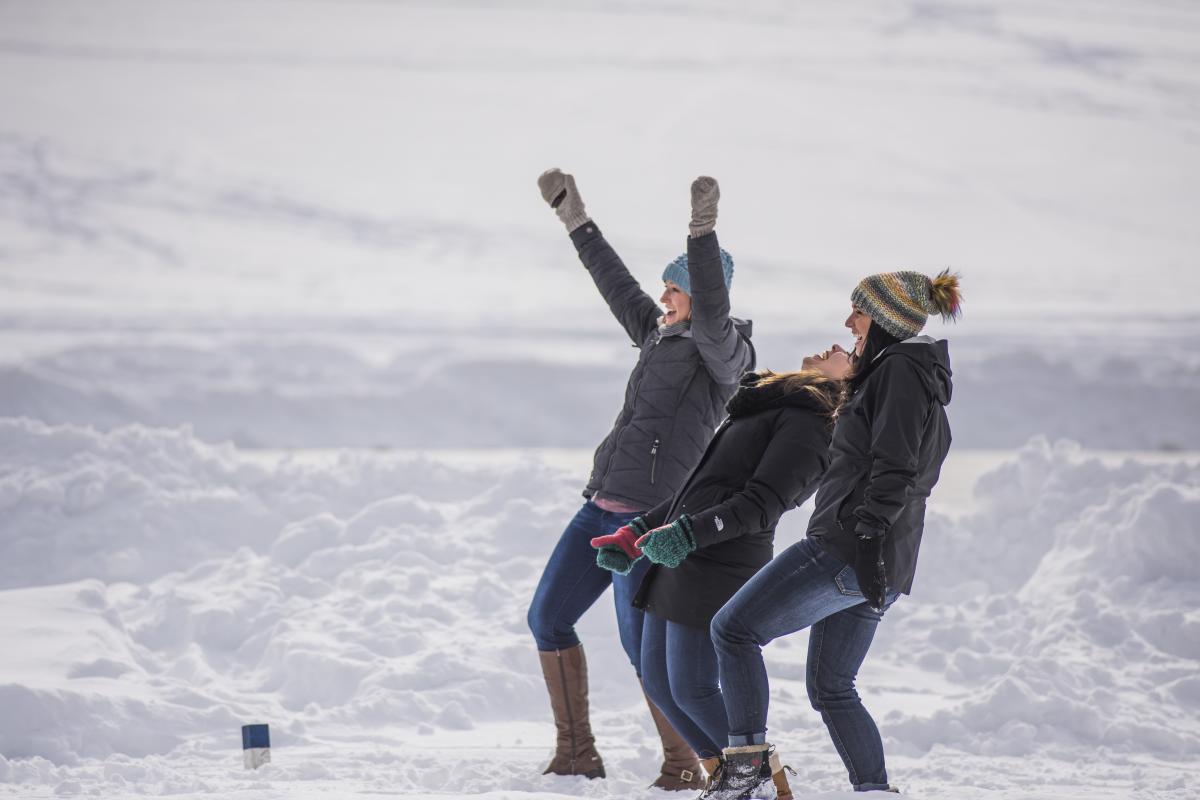 The Community That Makes It Happen
In addition to all of the fun activities, Pinehurst Park creates a beautiful sense of community. The park is run by a non-profit organization, OutdoorMore, Inc, made up completely by volunteers. They are a passionate group who want to provide quality outdoor recreation opportunities to the Chippewa Valley. They strive to make Pinehurst Park an inviting place where people can try new sports and activities. This project is a total community effort, and they truly appreciate all the support they have received since being established in 2013. 
So what are you waiting for? Stay active while having fun at Pinehurst Park! You can stay up to date with the park and the updates it is getting by checking out their Facebook and Instagram.  While you're at it, sign up for their newsletter! Don't forget to capture and share the memories made at Pinehurst by posting your photos with #EauWinter and #CaptureEC. We can't wait to see the sick jumps and scenic routes you will conquer during your next park visit!