Eau Claire's cultural heritage extends far beyond the customs of Scandinavian and German immigrants who populated the area in the 19th and early 20th centuries. More recent decades have seen thousands of Hmong immigrants to the Chippewa Valley, who brought unique customs – including food, clothing, and other folkways – with them from their homeland, the small Southeast Asia nation of Laos. Beginning in the 1970s, several waves of Hmong immigrant have diversified the Valley's culture as their traditions meld and mix with Western ones.
One of the best ways to immerse yourself in this figuratively (and literally!) colorful culture is to attend the Hmong New Year celebration held each autumn at the McPhee Physical Education Center on UW-Eau Claire's upper campus. This year, that's Saturday and Sunday, Nov. 8-9, from 8 a.m. to 5 p.m. Stepping inside is like taking an instantaneous international flight – albeit one that arrives in a college gymnasium – to a place filled with the sights, sounds, and smells of a distant land.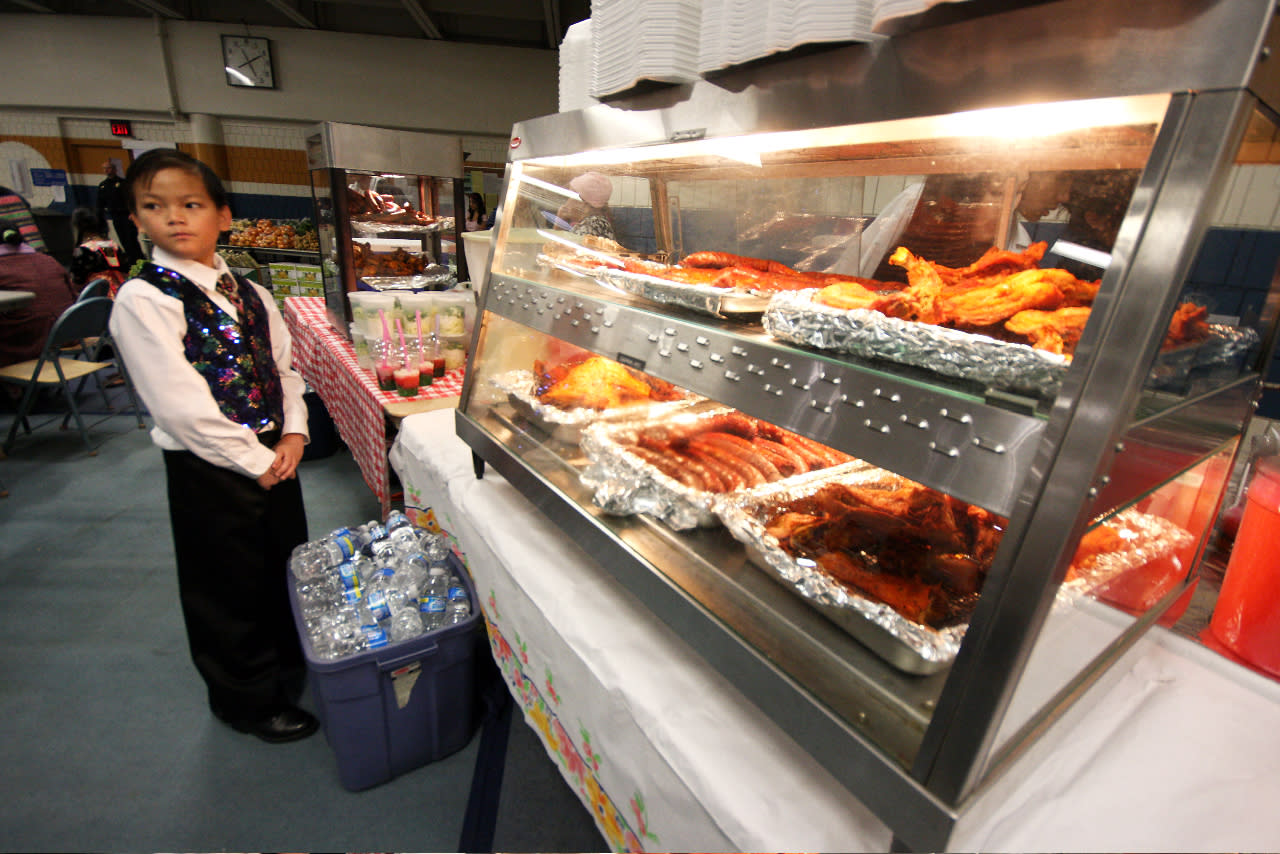 In Laos, the Hmong celebrate New Year to coincide with the end of the annual rice harvest. (In the United States, its held on different autumn dates in different cities.) As with harvest festivals around the world, the emphasis is on food, fun, and fellowship. In this case, the fellowship extends to those of us who aren't Hmong but are seeking a fascinating experience of cultural immersion. For starters, that means eating a fragrant serving of chicken or sausage with rice, sampling a papaya salad, and sipping on a colorful bubble tea. (I've always figured the best way to learn about a new culture is one plate at a time.)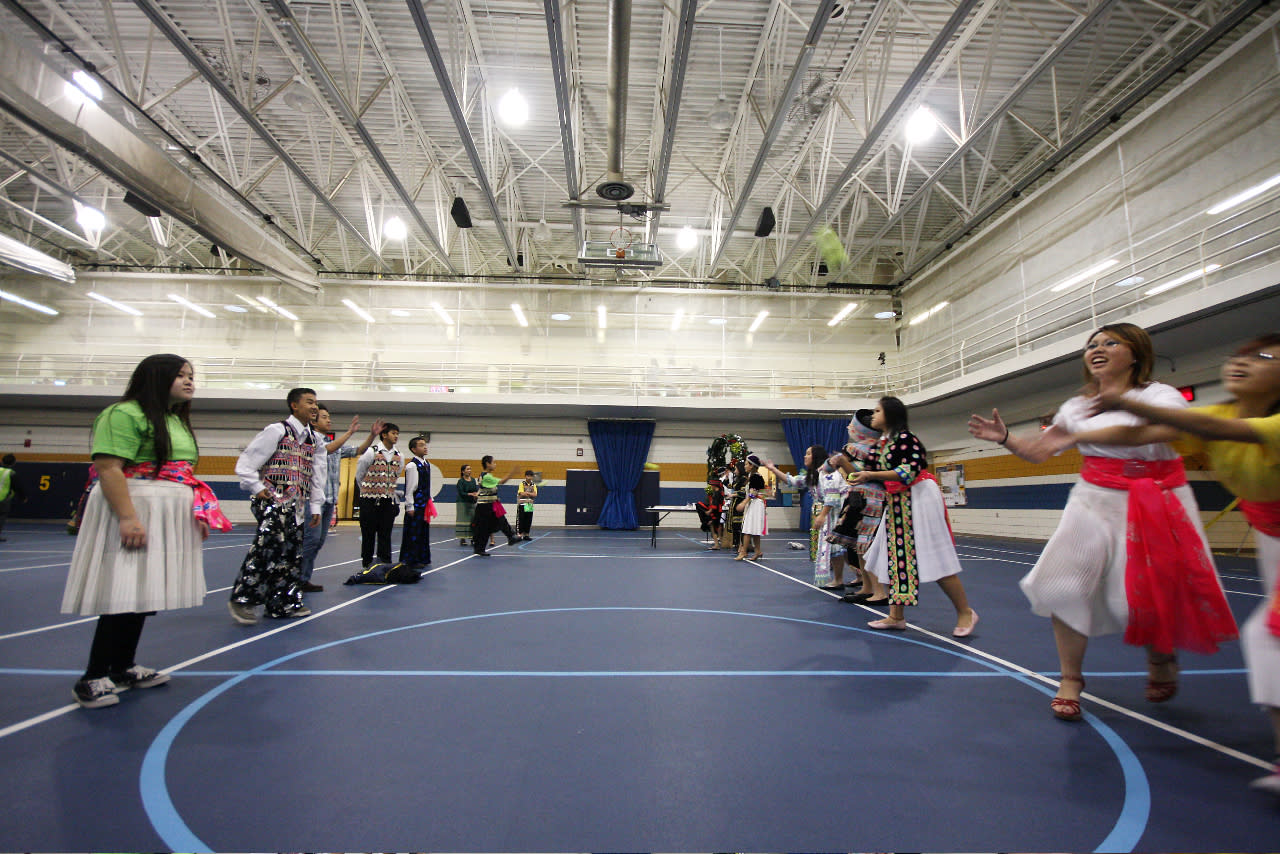 The running track that overlooks the gym is filled with food, apparel, and gift vendors, while below you'll find games (such as the ball-toss game, pov pob, which is a traditional courting game for adolescent boys and girls), presentations, and dance and musical performances, both traditional and contemporary. All around, you'll see a multigenerational crowd of Hmong residents dress in traditional clothing, much of it decorated with intricate paj ntaub embroidery, bold patterns, bright colors, and jangling silver coins, which represent wishes for wealth in the New Year.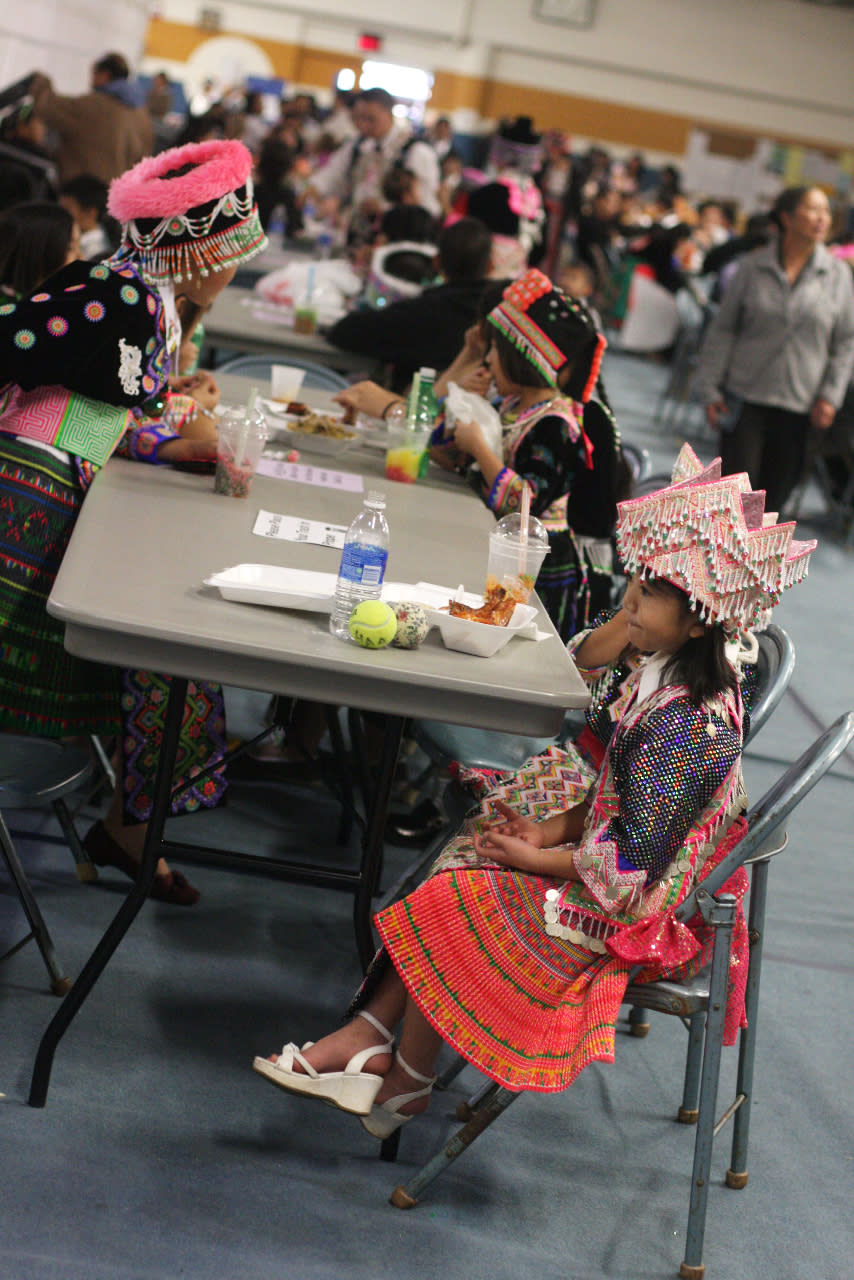 In Hmong culture, the start of the New Year is a time to cast away old habits and adopt better ones.Even those of us who aren't Hmong can take the opportunity to find one new habit: Making a visit to the Hmong New Year celebration an annual tradition.