Eau Claire is widely known for their bike-friendly community and their many one-of-a-kind breweries. So, what if we said you could combine those two things? A bar on wheels? Yes, really. Satisfying the peddlers and beer drinkers alike, Eau Claire Rolling Tap is rolling through our beautiful downtown. Needing a reason to get you and 8-13 of your closest friends to book this awesome bike? Look no further, we got you covered. 
1. Team Building
Whether you added another member onto your office team or you are just looking for a way to get to know the people you sit next to for eight hours of the day, booking the Eau Claire Rolling Tap is the move. With tours beginning at 3 p.m. during the week, this peddle bar will perfectly bookend your normal 9-5. This casual venue outside of the office will ease the stress of your coworkers and they will now associate you as the "fun-person" of the office.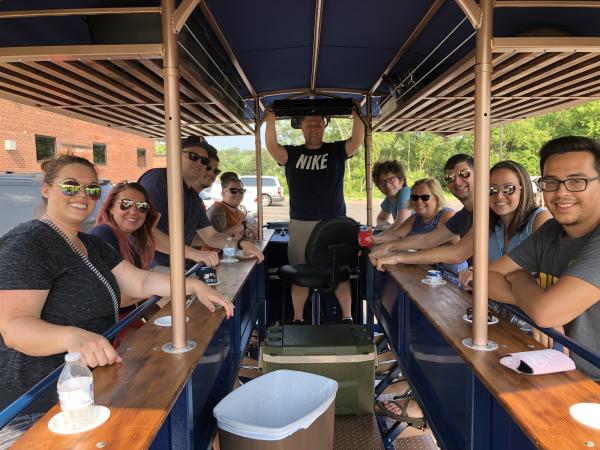 2. Bachelor/Bachelorette Party 
There's no better way to celebrate getting hitched than one last bike ride as a single person with the ones you love. Stopping at all of your favorite local bars, Eau Claire Rolling Tap will make your bachelor or bachelorette party one that is talked about at the wedding.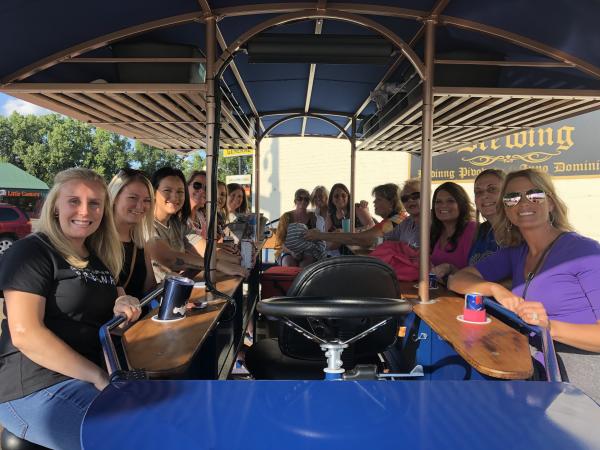 3. Alumni Reunion 
The good ol' days don't have to be over and here's how. This pub on wheels is the prime reason to get all of your college friends back in town. Reminisce on all of the memories that were made back in the day while making new memories in the present. What are you waiting for? Reach out to your friends now. 
4. Taking the Club Out on the Town
Spice up your weekly meetings with your bike or chess club with the two-hour tour on wheels. Discuss the goals and future plans of your club while you are pedaling down Barstow Ave, drinking your favorite beer. Say goodbye to your run-of-the-mill meetings when you book the Eau Claire Rolling Tap.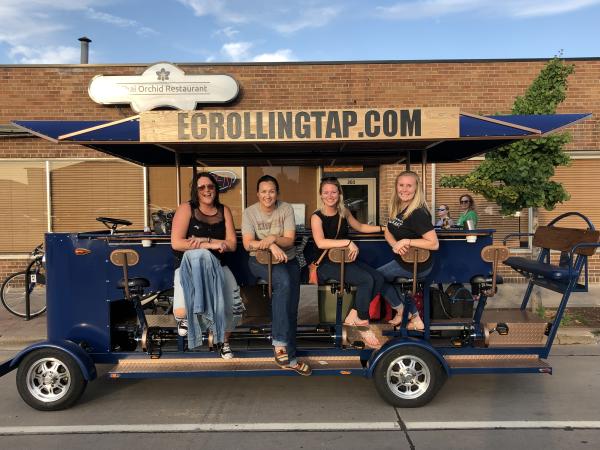 5. Exploring the Downtown Bars/Restaurants
Have you always said to yourself, "Oh, I need to try that place" or "I've been meaning to get there, but I haven't had the chance." Book the Eau Claire Rolling Tap. Stopping at favorites like Lazy Monk Brewery and the Firehouse, the tour will give you the chance to check the places off your Eau Claire bucket list.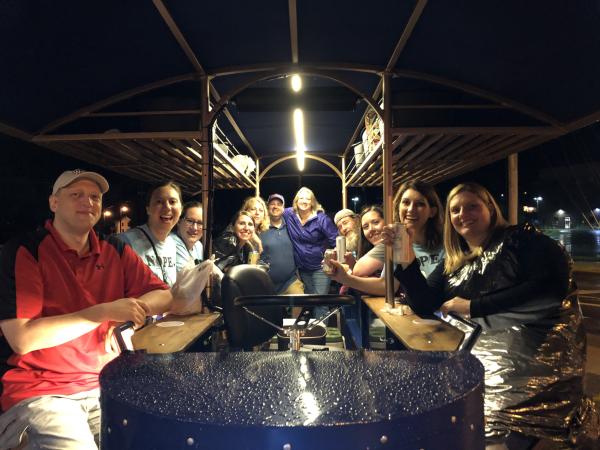 6. Just a Good Night Out With Friends
With the latest booking of the day being 8 p.m., you can have just an all-around great night with your friends. Get a taste of Eau Claire night life while sipping on some great beer. You can even buy an Eau Claire Rolling Tap SiliPint to drink from.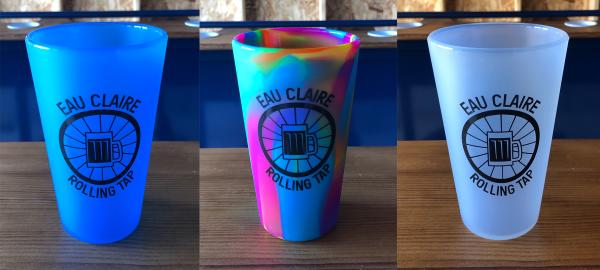 Convinced yet? If you need to do some further research before booking a tour, check out their Instagram and Facebook pages to see satisfied customers first hand! 
Ready to book? Then head over to their website today. Eau Claire Rolling Tap is booking through fall! You won't regret it.