Get into the holiday spirit with this list of 25 things to do and places to be in Eau Claire in the days leading up to Christmas!
Things to Do
1. Make a stranger's day by paying it forward and simply buying their cup of coffee from some of EC's favorite coffee shops like SHIFT, The Goat, or The Nostalgic Bean in Altoona.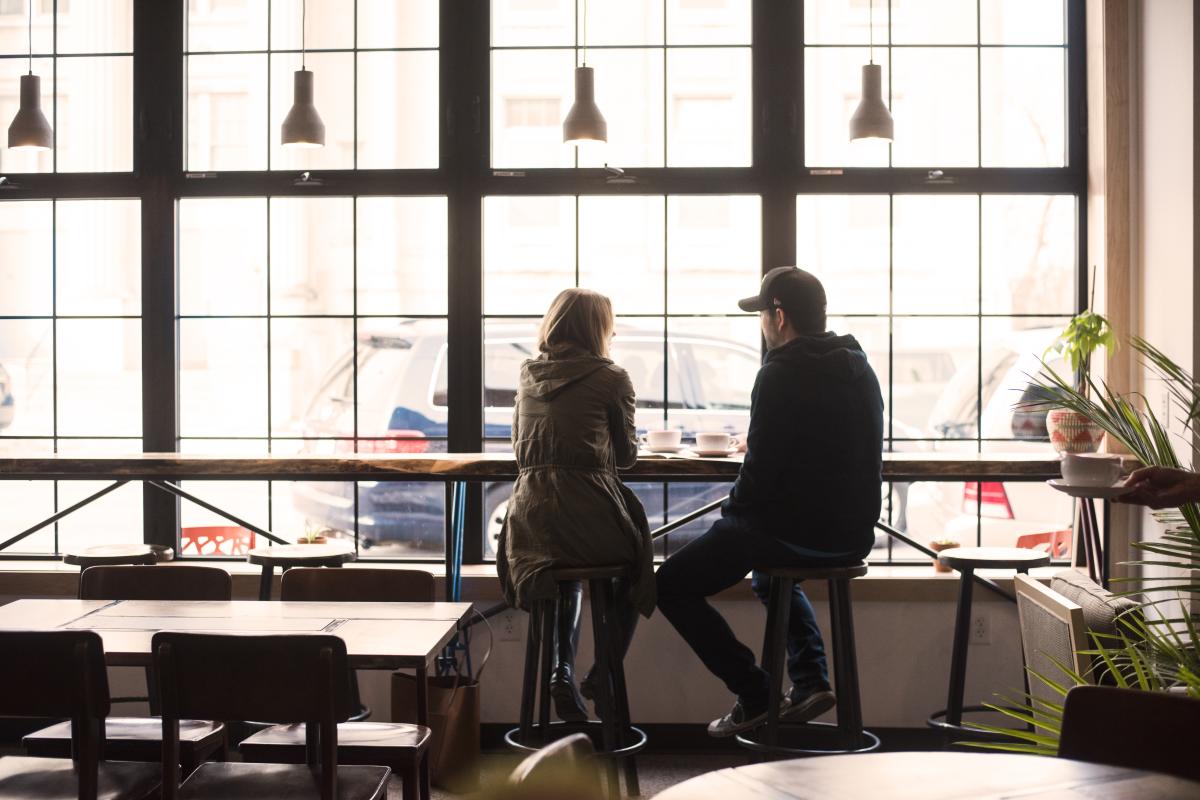 2. Browse through acres of firs and chop down your own Christmas tree. Curvue Hideaway & Trees will have that perfect tree you're dreaming of for your living room.
3. Decorate your new tree with meaningful ornaments bought from local businesses like Tangled Up in Hue, The Local Store, or Raggedy Man!
4. Get in the holiday spirit with spirits! Infinity Beverages Winery & Distillery creates drinks that set the mood during all the seasons. The winter mood? Creamy, frothy, and delicious! 
5. Visit Lazy Monk's Christkindlemarket taking place Saturday, December 3, 2023 from 12-4 PM.
6. Cheers to the holiday season with beers from Leinenkugel's! Get a tour of the brewery in a beautiful winter scene and warm up afterward at the Leinie Lodge at their Winter Weekends with beers, music, and good times.
7. SHOP LOCAL! Find the most perfect gifts for your loved ones this season at Eau Claire's favorite local businesses. Your purchase at a small business this year will go a lot further than shopping at big corporate retailers like Amazon. Explore all the places to shop in Eau Claire here.
8. Whether it's breakfast, lunch or brunch that is your love language, the Acoustic Cafe is the place to go. Treat yourself to a hearty, delicious and warm cup of caffeine goodness or a cup of soup. Did we mention a cup of soup pairs well with their tasty hoagies too?
9. Get cozy inside in front of your fireplace with a cup of hot chocolate and curl up with a good book from Dotters Books. 
10. Get the most out of a beautiful winter day in Eau Claire and race down the mother of sledding hills at Pinehurst Park!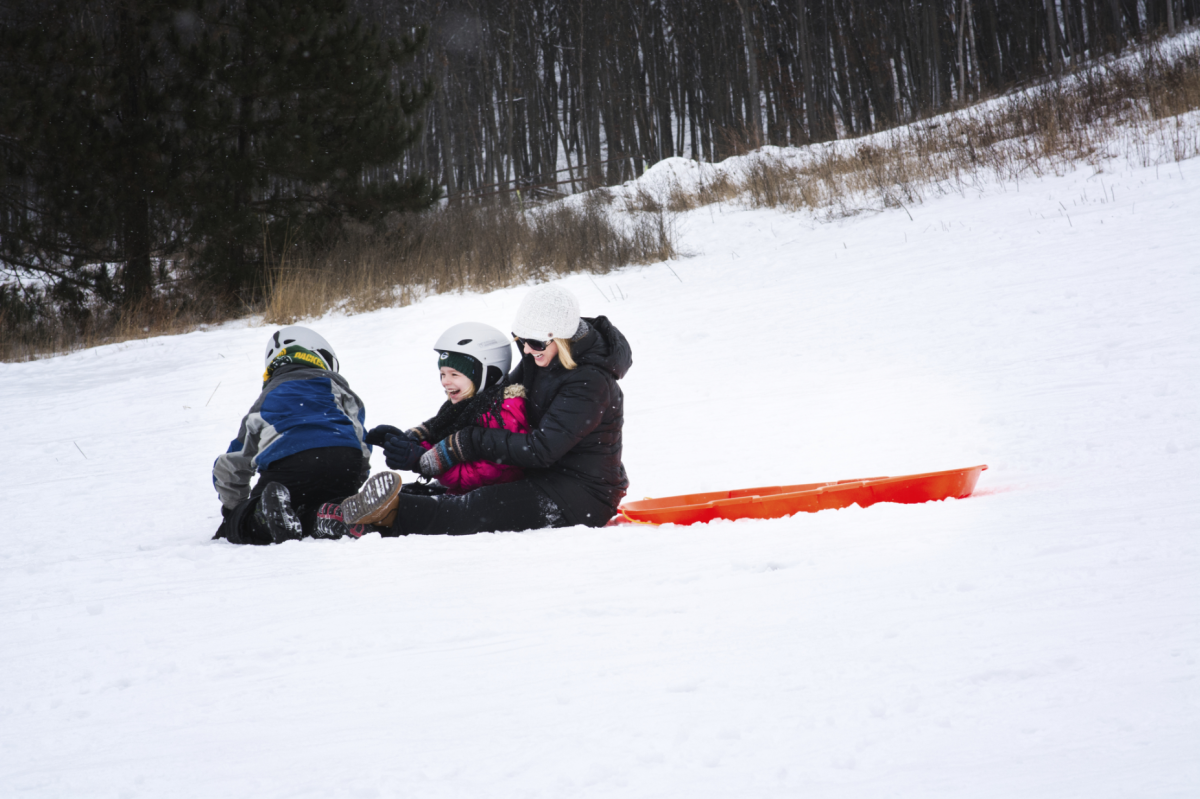 11. Feel the magic of the holidays by driving or walking through the Christmas Village at Irvine Park in Chippewa Falls with your pals. The display features over 100,000 lights that make the park sparkle and shine making it a true winter wonderland.
12. Reserve a rooftop igloo at the Dive at the Lismore Hotel for drinks with friends or family.
13. Build a snowman at River Prairie. The Trolls could use some friends!
14. Head to Artisan Forge Studios to shop for the art lovers on your list and maybe even grab some chocolate from Sweet Driver too.
15. It's never too cold for ice cream! Treat you and the fam to a cone of seasonal flavors from Olson's or Ramone's!
16. Pick out an award-winning pie for your Christmas dinner from Norske Nook in Osseo!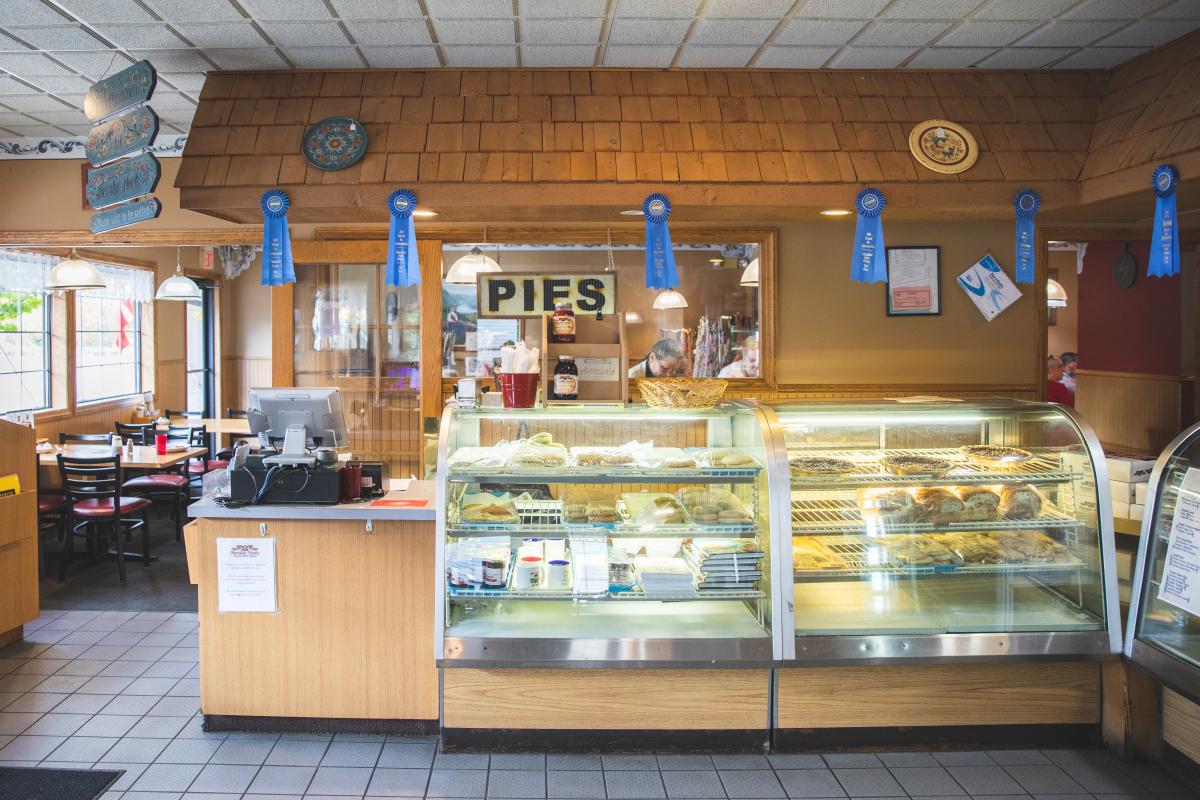 17. Fit in a game of winter Kubb in your schedule at Owen Park. Find a nice snowy spot to lay out your pitch and go head to head in the game we personally are obsessed with here in Eau Claire!
18. Get a cup of hot cocoa to-go from ECDC and drive down Barstow Street in the night blaring Christmas music in your car and enjoying the holiday lights that line the streets. 
19. Catch a holiday show at Pablo Center!
20. Pick up some delicious pizzas to-go from Foster's Fireside and have a Christmas movie marathon at home watching your favorite holiday movies.
21. Enjoy a winter day cross-country skiing at Lowes Creek County Park! You'll get some good exercise along with unreal woodsy views of snow weighing atop tree branches making you feel like you're living in a snow globe. 
22. Go snowshoeing through the Town of Union Conservancy and discover one of the most underrated views of the Chippewa River during your time there.
23. Volunteer at The Community Table to put together to-go meals for those in need. 
24. Take a drive through town looking at the light decorations on local homes and businesses that are a part of Eau Claire Parks, Recreation, and Forestry's Clearwater Parade of Lights!
25. Celebrate the holiday with family and friends. No matter where you are, we hope you all feel the magic of this holiday season. Merry Christmas to you from us at Visit Eau Claire!