When you hear Water Street mentioned, you probably think of Eau Claire college student watering holes. While that is certainly a part of the Water Street District, there's more to it than that. Here are a few places and things not to be missed when you pay a visit to Water Street. 
Trails Behind Water Street
Water Street isn't just for pub crawls. The area is home to some of the most picturesque trails in Eau Claire. If you're into walking/running/biking, then you'll love Water Street 
On Water Street right behind Burrachos and Anytime Fitness, you can catch the Chippewa River Trail. In the warmer months, you can also go canoeing/kayaking. If you don't have the equipment, do not fret! Water Street is home to Riverside Bike & Skate. There you can rent bikes, canoes, kayaks, and even skates. The shop also does bike repairs as well as repairs for hockey equipment. If you're a walker/runner, don't miss the view from the high bridge near Dairy Queen.
Avalon Floral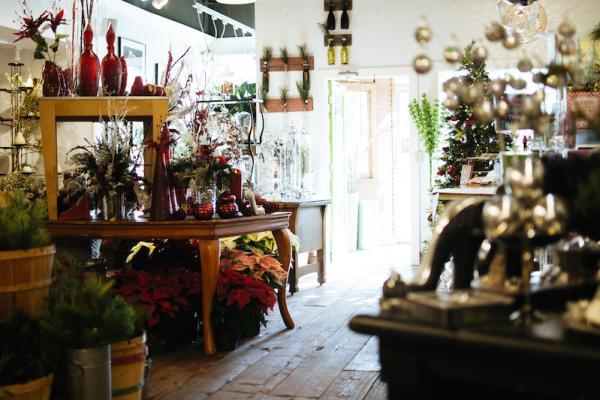 Water St. is also home to one of Eau Claire's many wonderful florists: Avalon Floral. The shop not only offers fresh flowers, but they make some beautiful floral displays. Also, they provide a prepaid flower subscription plan. Have Avalon schedule regular flower deliveries to your home, office, best friend's, etc. 
Ambient Inks
Need some screen printing done for your business or an event? Then be sure to stop into Ambient Inks. They offer apparel printing, poster printing, sticker printing, merchandise design, merchandise fulfillment, and much more. Whether you need a custom t-shirt or another type of screen printing, you'll want to check out Ambient Inks. 
Mona Lisa's 
One of the best Italian restaurants in Eau Claire is also on Water Street. It's called Mona Lisa's. If you're looking to impress out of town friends/family with a nice restaurant, Mona Lisa's is a great one. The atmosphere is cozy, the food is delicious, and it's a great fine-dining experience. You can get some great pasta, wine, tiramisu, and other classic Italian dishes there. Their menu changes with the seasons. So you get a good variety of cuisine throughout the year. 
The Joynt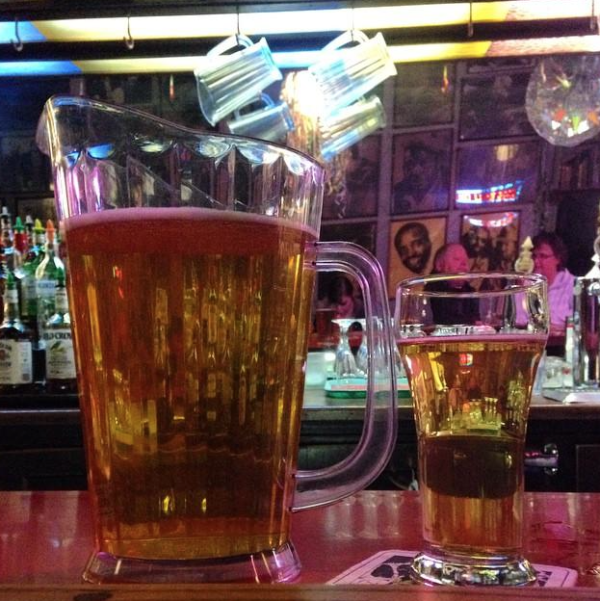 Water Street does have its share of watering holes. But the one that is near and dear to locals is The Joynt. Located close to the university, The Joynt has a very inviting, low-key atmosphere. When you go inside, don't miss the 'No Light Beer' sign. The décor is also unique. The walls are decorated with pictures of music legends that have played there as well as art by Harry Crumb. You will also notice historical beer cans. The Joynt is a great place to relax and enjoy a drink, as well as shoot the breeze with the locals. You can also play pinball, darts, and shoot pool. The Joynt is a must visit Water Street location.
Ray's Place and Mogie's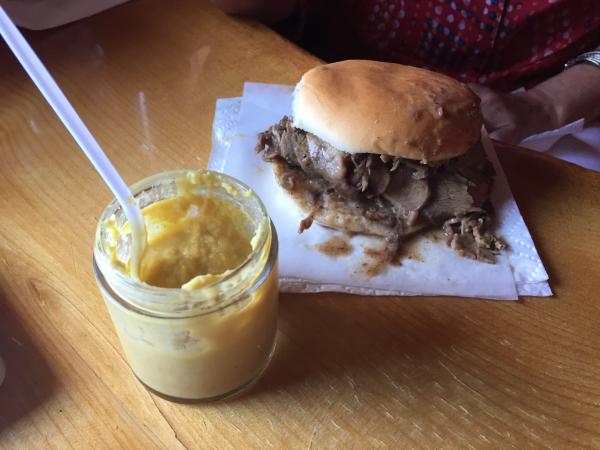 There are two essential food items you won't want to miss on Water Street. First, you'll want to go to Ray's Place. Their hot beef sandwiches are a local favorite. The restaurant is a hidden gem and even has outdoor patio seating and specialty beers. Also, visit Mogie's Pub. In addition to burgers, drinks, wraps, Mogie's is home to the delicious spuds o' plenty. The potato rounds stuffed with cheddar cheese and served with ranch dipping sauce is great comfort food.
The Water Street district offers fine dining, scenic trails, great specialty shops, and some great watering holes. The next time you find yourself there, be sure to share your photos with us by using #CaptureEC.