Eau Claire isn't just a place to make great memories. It's also been home to some very memorable people – even some who are household names far from the Chippewa Valley. Here's a look at some of the notable people, past and present, who have lived in Eau Claire.

HANK AARON
One of the greatest players in the history of America's pastime called Eau Claire home during the summer of 1952. Henry "Hammerin' Hank" Aaron, an 18-year-old baseball prospect from Alabama, played in the infield and swung for the fences for the Eau Claire Bears that season. It was Aaron's first time playing professional ball for a racially integrated team, and he made the most of it: In only 87 games, he scored 89 runs, racked up 116 hits, and hit nine homers on his way to becoming the Northern League's Rookie of the Year. The Bears, a Class C affiliate of the Boston Braves, played at the historic Carson Park field, which today is home to the Eau Claire Express. In 1954, Aaron made his major-league debut with the Milwaukee Braves, and he went on to play 23 seasons in the majors and to break Babe Ruth's all-time home run record. When a statue of Aaron was dedicated at Carson Park in 1994, the Home Run King fondly recalled his time in the city. "You made me realize that I had a dream, and the only thing that I could do was go out and play baseball as hard as I could play and my dream would be fulfilled," he said, according to Eau Claire author Jerry Poling's book "A Season Up North." "Once I got to the ballpark, all the fans opened their arms to me and accepted me and gave me their support and gave me things I never would have dreamed about."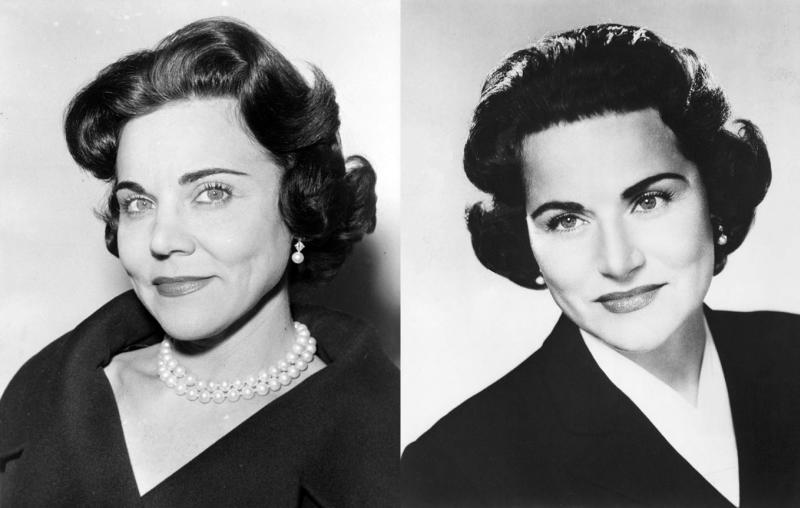 ANN LANDERS AND ABIGAIL VAN BUREN
Identical twins Eppie Lederer and Pauline Phillips – better known to the advice-seeking public as Ann Landers and Abigail Van Buren, respectively – weren't yet famous syndicated columnists when they lived in Eau Claire in the early 1950s. However, the sisters still left their mark on the city. Eppie (the future Ann Landers), who was married to businessman Jules Lederer, became active in local politics and rose to be chairwoman of the Eau Claire County Democratic Party. However, she declined efforts to get her to run for Congress. Pauline (the future Dear Abby) was married to Morton Phillips, nephew of National Presto Industries president L.E. Phillips, and lived in the city's Third Ward. During their time in Eau Claire, the twins were both active socialites and volunteers. Eppie's family later relocated to Chicago, where she took over the Ann Landers pen name in 1955. A few months later, Pauline – by then in San Francisco – became Dear Abbie. Their advice-column rivalry lasted for nearly half a century.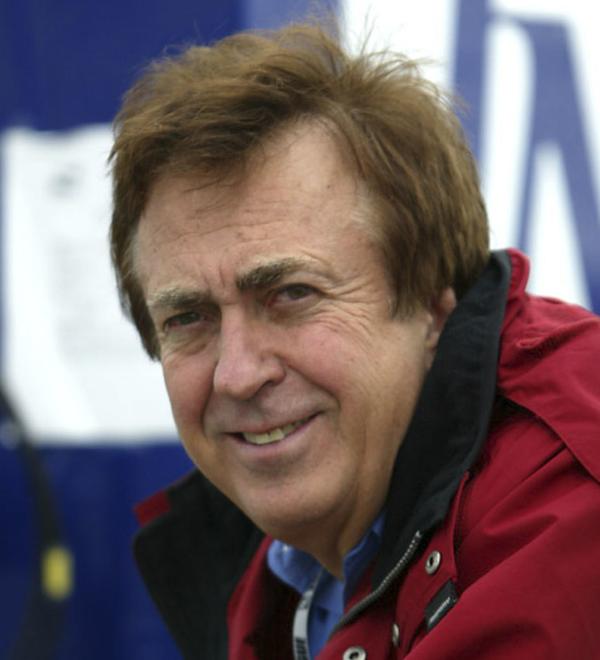 JOHN MENARD
If you live in the Midwest and you've ever dabbled in home improvement, chances are you've "saved big money" in one of the huge hardware stores that bear John Menard's name. A native of Eau Claire, Menard is a graduate of Eau Claire Regis High School and UW-Eau Claire. He started putting up pole buildings for farmers in 1958 as a way to pay for his education. The construction business led to the creation of Menard Cashway Lumber a few years later, and eventually the business included manufacturing plants for trusses, decking, doors, and other building materials. Today, there are more than 280 Menards stores in 14 states, and John Menard remains the company's president and CEO. Forbes magazine lists Menard as the 49th richest American and the richest person in Wisconsin, with a net worth of about $10.3 billion – yes, that's "billion" with a "b."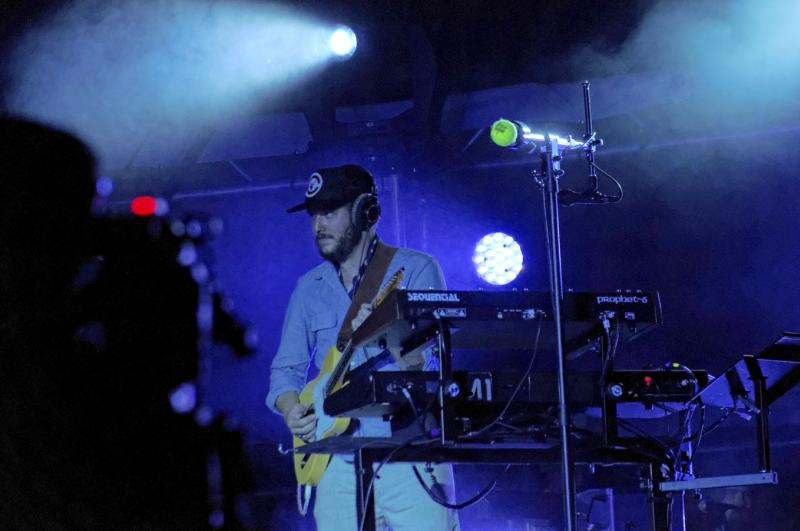 JUSTIN VERNON
In the past decade, no one has done more to burnish Eau Claire's reputation as a center for creativity than native son Justin Vernon. A graduate of Memorial High School and UW-Eau Claire, Vernon honed his musical skills through a string of local bands, including Mount Vernon and DeYarmond Edison. The latter band relocated to Raleigh, N.C., in 2005. A year later, however, the band had broken up, as had Vernon and his girlfriend, and the musician returned home to recuperate from an illness. Holed up in his family's Dunn County hunting cabin, Vernon recorded what became "For Emma, Forever Ago," the first album from his indie rock band Bon Iver. First released independently in 2007, the album exploded the following year, riding a wave of critical and listener acclaim for soulful, folk-tinged songs like "Skinny Love," "Flume," and "re:stacks." Vernon became an instant (if humble) celebrity, and his band made numerous high-profile TV appearances and toured the world. Vernon's reputation grew even more with the 2011 follow-up album, "Bon Iver, Bon Iver," which earned the band two Grammys in 2012 (for Best Alternative Music Album and Best New Artist). In recent years, Bon Iver has been on the back burner as Vernon has followed other pursuits, including recording with several musical side projects (Volcano Choir, Shouting Matches, and Gayngs); building a recording studio just outside Eau Claire; working with superstars like Kanye West; and creating the Eaux Claires Music & Arts Festival, which debuted to wide acclaim in July 2015 and will return in August 2016. Through it all, Vernon has been an enthusiastic booster of his hometown, and his love for Eau Claire is clear: "It's a small town, but it's big enough where you don't know everybody, but it's just the right size town for me," he said in a 2014 interview. "In many ways the landscape around here, the roads and the people and everything that makes it what it is around here, that's the lens I see the world through. I compared every place I go to to here. It's where I feel most peaceful."