A whirlwind of this and that, the chaos of life has stretched you thin and disconnected you from some people. It's time to schedule a break and unwind with some of those friends you haven't seen in a while! The perfect recipe for this plan is downtown Eau Claire and a couple of drinks. Where to go? We did the footwork for you, and we're happy to report that downtown Eau Claire is filled with many wonderful options. Check out these 5 places to get a drink and catch up with friends downtown!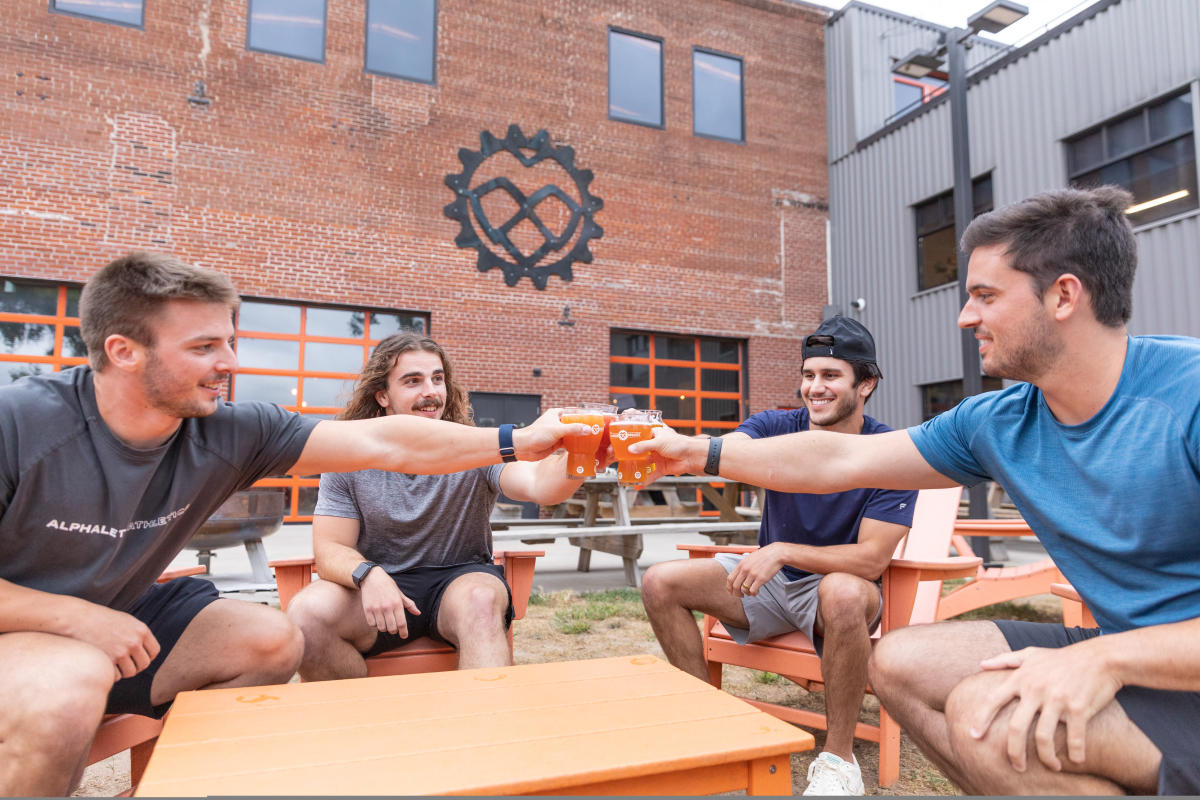 This eclectic brewery in Eau Claire is one of the most popular spots in Eau Claire to grab a few drinks and hang out with friends and family. Their laid-back setting and funky beer flavors always have visitors wanting to come back. They offer flights and pints of beer as well as a variety of seltzers that they also make in-house. Come kick back and relax with your crew and enjoy what The Brewing Projekt has to offer.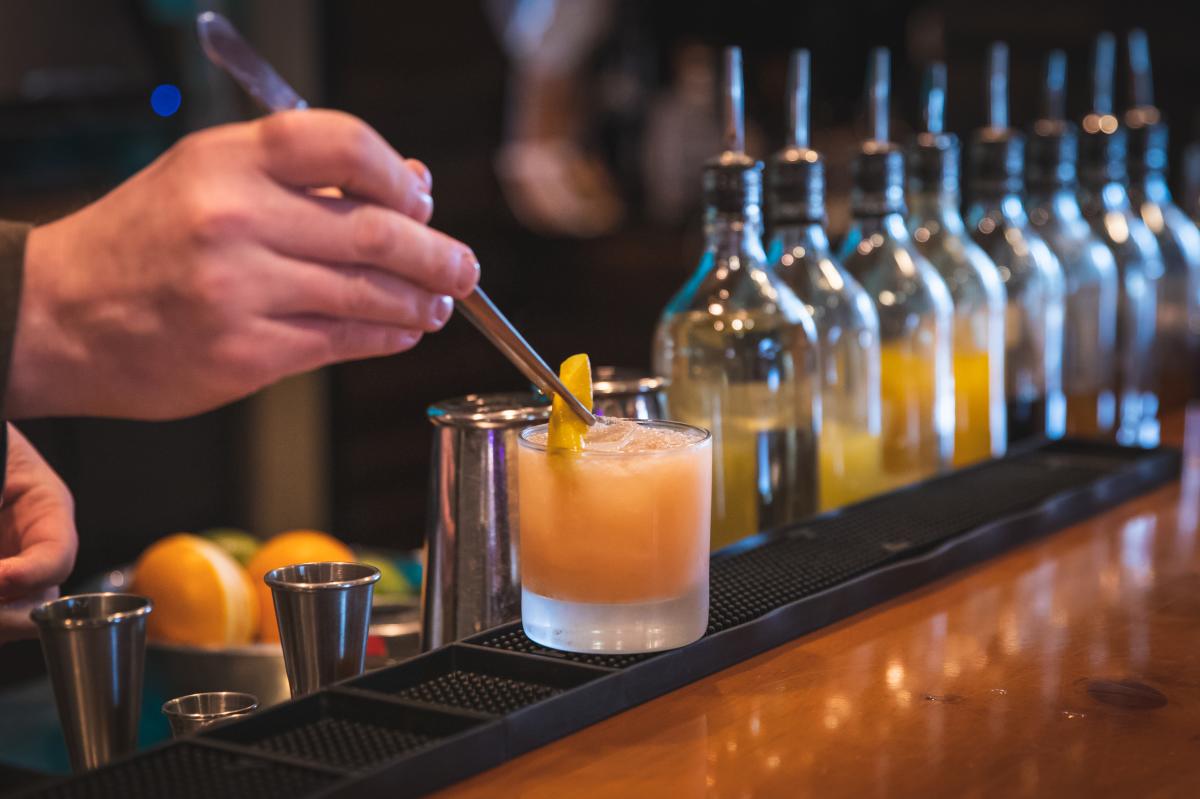 Outdoor drink hangs at The Lakely are a must during the warmer months, but don't worry, the inside is just as charming. This place is fresh. This place is cozy. And its drink menu offers a variety of beer, cocktails and wine. The outdoor courtyard is magical, whether sitting under the lit pergola or gathering around the fire pits. The drinks available here embody the craft drink movement – go ahead, try something new and see where your adventurous self might take you.

If you want a drink with a view, Dive is a classy space for your next drink outing. Here you can sip away under the lights of the rooftop bar overlooking downtown Eau Claire. It may feel like a place with bigger city vibes, but rest assured it is a cozy hang space to catch up with your friends over a cocktail or glass of wine. There's something magical about this outdoor bar space and a must-stop for a unique Eau Claire experience. Don't worry, if the weather doesn't permit the patio to be open, the gigantic windows still have a great view of downtown Eau Claire. Oh, and let's not forget, The Informalist is just downstairs, and they will gladly serve you their delicious wood-fired pizzas while you drink. Yes, please.  

Featuring 38 rotating craft taps, grabbing drinks at The Fire House is always a good time. The Fire House regularly hosts different events like trivia nights and really knows how to get the party started. Grab a drink, and your tray of popcorn, and enjoy!

If you are looking for a space where you can bring your dog and enjoy some outdoor hanging, look no further! With a variety of craft brews available and a fun atmosphere to boot, be sure to check out the Lazy Monk Brewing. Seriously – check it out!
Be sure to capture your memories with lots of photos, and then share them with us using #CaptureEC!