Have you been to Chaos Water Park?  If you haven't, it's time to change that!  
Chaos Water Park is part of the Metropolis Resort & Conference Center (i.e. the home of EC's new trampoline park), and some consider it to be among the best indoor water parks in Wisconsin.  

If that statement isn't enough to convince you, here are four reasons you should add Chaos Water Park to your Eau Claire Bucket List:
1. It has three water slides.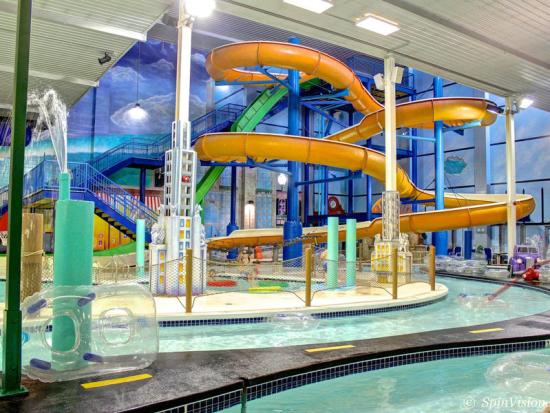 The first water slide is enclosed, which means it's time for a tube! Your in for the ride of a lifetime while you travel outside of the building (yes, you read that right)!  The second water slide, which is a bit slower, stays indoors for those who aren't quite up for a thrilling ride—and it's no tube necessary. The third slide is like a mini 'Point of No Return', (if you don't know what I'm talking referring to, then you should definitely add Noah's Ark to your summer bucket list too)!
2. It has a lazy river.
If you love floating down the Chippewa River, but you can't wait for the warm weather to return, then the Chaos lazy river is calling YOUR name!  The lazy river is extremely relaxing, and makes up almost half of the water park, you will definitely be feeling calm and composed by the end of your float!  Oh, and did we mention that there's a DOUBLE hot tub?!
3. It's perfect for your next party.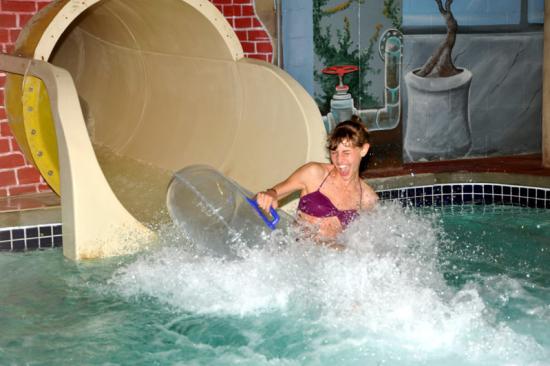 Chaos has cute, cozy cabanas, equipped with tables and chairs, where you can host a party.  You can reserve one (or all) of the cabanas ahead of time; so, why not go there for your child's next birthday party or to celebrate the end of finals with a few friends?  Order a pizza or two for the group, go for a little float or an exhilarating ride and have some fun!  
4. It's just a quick hop, skip and jump away from the rest of Metropolis' amazing offerings!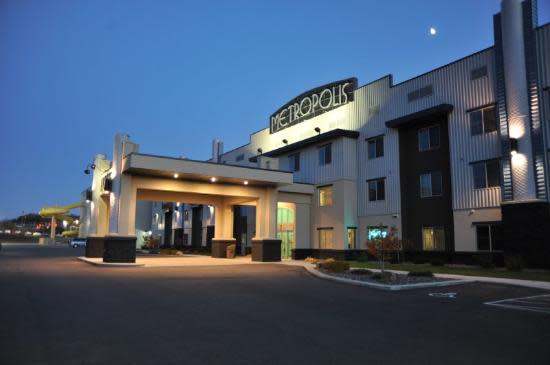 In addition to Chaos, Action City Family Fun Center and a 30,000-square foot trampoline park are located inside of the Metropolis Resort.  This means that you're just steps away from an arcade, laser tag, rock climbing and more!  Oh, and fun fact: the Soaring Eagle Zip Line and Outdoor Go-Kart Track are now open as well, so don't forget to add seeing a birds-eye view of the city and taking a few fast laps to your list!  
So, are you convinced you need to check out of reality, and check into Chaos Water Park as well as the rest of the Metropolis Resort.  Do yourself a favor; pack up your swimsuit, grab a friend and drive on over to Chaos Water Park—you won't regret it! 
PS: Whether it's your first time going to Chaos or your tenth, we would love to see you having fun!  Take some pictures while you're there and share them with us on Instagram using the hashtag #CaptureEC