Ultimate Midwest Indie Road Trip from Duluth, MN to Eau Claire, WI
Raise your hand if you think it's time for a road trip. Yes, we think so too. How does going from Duluth, MN to Eau Claire, WI sound?! Don't worry about planning… we've done it for you! To make this the ultimate indie road trip, we picked out some cool stops along your journey. Pack your bags, pull up the map, and let's hit the road. You're going to the indie capital of the midwest! 
We know the song tells you "Don't go chasing waterfalls" but, today this does not apply because Pattison State Park is actually home to Wisconsin's highest waterfall! That being said, there is so much to see and do at this Wisconsin State Park. Big Manitou Falls stands at 165 feet and its twin waterfall, Little Manitou Falls, stands at 31 feet. The state park also has a 300-foot beach at Interfalls Lake along with 9 miles worth of stunning hiking trails. You'll find selfie stands throughout the most scenic spots of the park too so make sure you say "Cheese!" because you are in Wisconsin now! ;)
If you like this, check out Big Falls County Park in Eau Claire!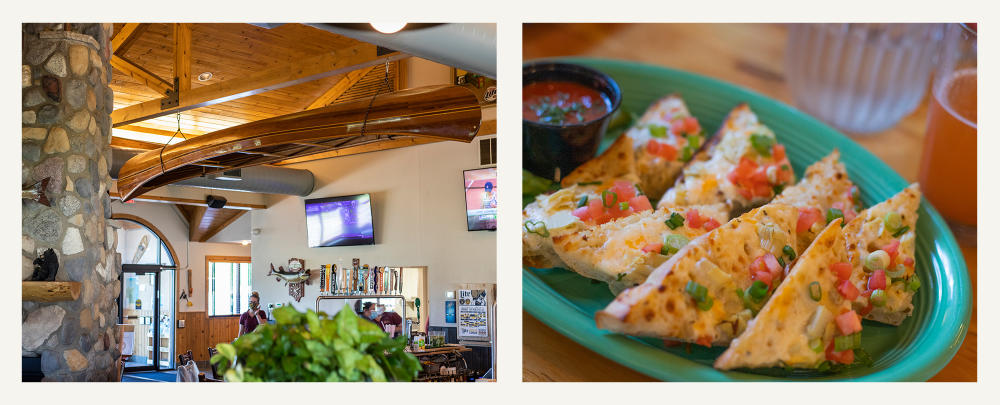 After chasing waterfalls and all of that hiking, you must be getting hungry. Adventures Restaurant & Pub has you covered. Their cabin-like vibe will make you feel like you are tucked away somewhere in the northern Wisconsin woods. The menu features a variety of traditional Wisconsin foods and also… beers! Don't get too sip happy here quite yet because your next stop is a brewery! If you need a recommendation of what to order, their Yankee BBQ Ribs are the fan favorite.
If you like this, check out The Livery in Eau Claire!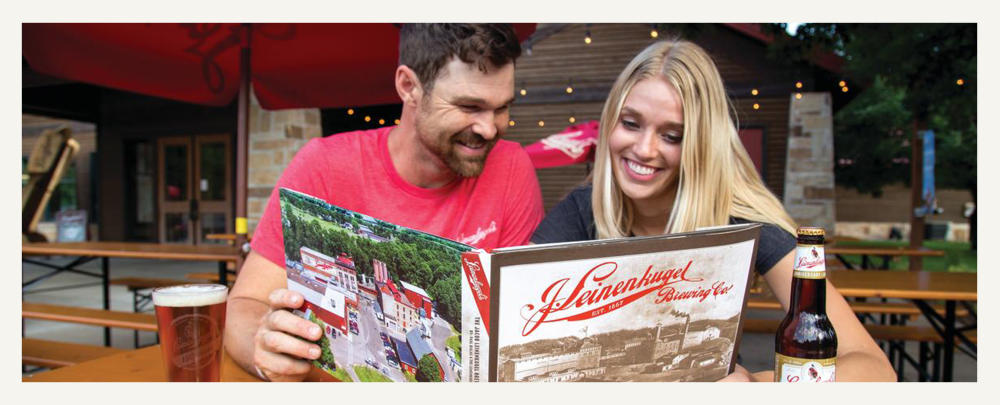 Is it beer o'clock yet? At Leine Lodge it definitely is! This brewery is known for its rich history and deep values for family. To this day, the brewery is run by the 6th generation of Leinenkugels! Your visit will include a tour of the brewery where you will learn about all that it takes just to make a bottle of tasty beer. After you get a taste of the process, you get a taste of the actual beer at the Leine Lodge. So, will you join the Leine side?
If you like this, check out all the other breweries in Eau Claire!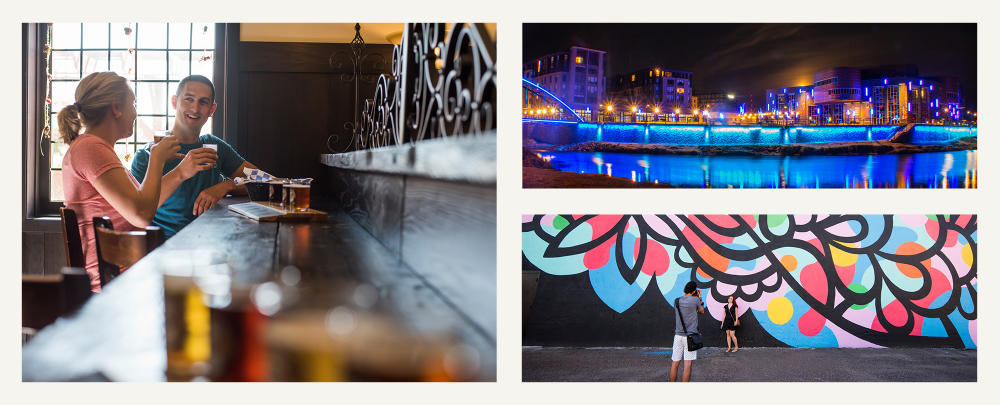 We know leaving Leinenkugel's is hard, but the beer doesn't stop flowing there! Now that you've finally made it to Eau Claire, WI, you can get a taste of our breweries! If you're thinking about switching it up, then try out our top wineries and distilleries! You'll need more than just a sip from a glass to get a true taste of what makes Eau Claire the indie capital of the midwest. Check out our art scene, events and festivals, or the outdoors adventures we have in store! We would love to help you plan your perfect trip. Give us a call at 715-831-2345 or message us on Facebook to get more ideas or recommendations for things to do around here.  So how does that sound? You're in? We'll see you soon then!