Blue Ox Music Festival
Blue Ox is a festival with spirit. There is a wide array of delicious beer, rich bluegrass music and dancing crowds with glowing smiles. Now in it's sixth year, one thing we can guarantee is Blue Ox Festival only gets better with age. Mark your calendars for August 19-21, 2021!
Blue Ox Music Festival: Campout in the Pines 
As we wait with anticipation for this wanderlust music festival, enjoy a special weekend full of socially distanced, live music on September 25-26, 2020. Enjoy a stacked artist lineup while staying safe and getting away for the weekend at Whispering Pines Campground. The lineup includes two nights of Yonder Mountain String Band, The Big Wu, Pistol Whippin Party Penguins, Lindsay Lou and Buffalo Gospel. The festival will also be available to watch via livestream if you are unable to attend in-person. Reserve your campsite and buy your tickets today to celebrate your love for music and happy vibes. 
Tickets & Safety Info: https://www.blueoxmusicfestival.com/campout-in-the-pines/
*Limited to 250 for social distancing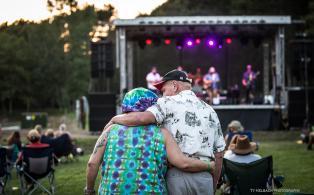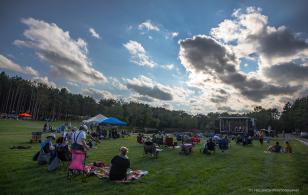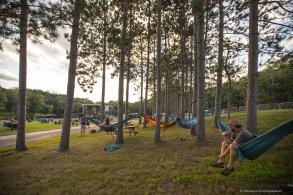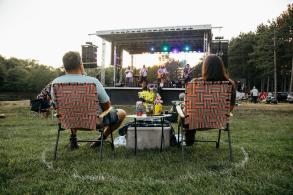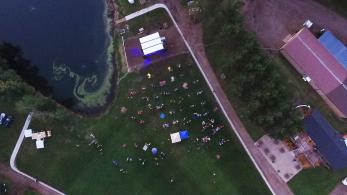 Image credit: (Top Row) Ty Helbach photography, (Bottom Row) Kyle Lehman, provided by Blue Ox Music Festival
Blue Ox Music Festival Lineup
To be announced.  
Location 
Blue Ox Music Festival takes place at Whispering Pines Campground, which boasts 100 acres of mature forests and park like lawns. It is located at 5024 Crescent Ave. Eau Claire, WI 54703. 
Camping accommodations include spaces for RVs, reserved family and quiet camping.  
For more information, please visit www.blueoxmusicfestival.com.
Tickets 
Now, all there is left to do is grab your tickets, decide what camping option would best suit you, and get excited! 
Contact 
If you need to contact Blue Ox, you can reach them at (715) 602-4440. Their office hours are Monday through Friday from 9 a.m. to 4 p.m.