By Tom Giffey / Volume One
Each year, during the depths of winter, Eau Claire's Banbury Place becomes of a warm, bustling hub of creativity and community for the Banbury Art Crawl. The hallways and studios of the repurposed industrial complex are filled with thousands of visitors relishing artwork, performances, food, and the camaraderie that comes from rubbing shoulders with friends and neighbors you otherwise only see when the Chippewa Valley isn't frozen solid.
This year's crawl – Friday and Saturday, Feb. 10-11 – will feature roughly 100 vendors, including potters, painters, photographers, jewelers, sculptors, illustrators, fiber artists, and more, many of who make their artistic homes within Building 13 at Banbury Place, which was once Eau Claire's Uniroyal tire factory.
"Eau Claire just spawns these amazing individuals in the creative arts from all different facets," explains Lorelei Ernster, who is co-chairing the eighth annual Art Crawl with Christina Geissler. Most of the participating artists have their studios in Banbury, while the rest come from around the Chippewa Valley (and elsewhere in northwestern Wisconsin) to display their wares in this fun, funky indoor art fair.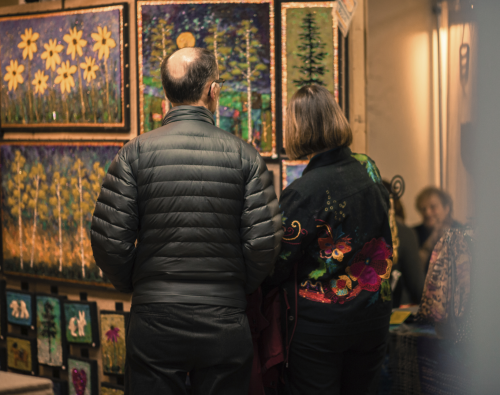 The Art Crawl was co-founded by the late and legendary Eau Claire stained-glass artist Laurie Bieze as a way of promoting the Valley's art scene, especially to highlight the artists who had set up shop in Banbury Place. Over the last eight years, the Art Crawl has grown in tandem with Banbury's status as a hub of creativity. The crawl takes place in the three-story Building 13, which houses numerous art studios, large and small, as well as in nearby Building 10.
"The Art Crawl allows the people in the community to see what's in the building," Geissler says. Be sure to allow plenty of time take it all in: You never know what you'll find around the corner in the hallway or inside the next studio, whether it's oil paintings, blown glass, or handmade scarves.
"Every year it's different," Ernster says of the Art Crawl's evolving lineup. "It's like putting together a puzzle." And remember that art isn't the only thing on display: There will be free dance and musical performances; kids' activities at Blue Canvas Art Studio on the first floor and inside Blue Collar ArtArm/DaVinci's Workshop on the second floor; and food and drinks available in multiple locations, including at Forage, a second-floor community kitchen that will offer food, wine, and beer with a side of live music.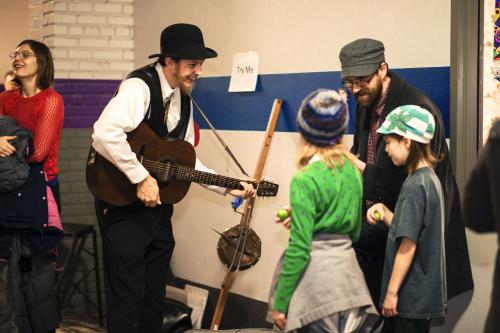 And if getting out of the house to enjoy – and possibly buy – artwork isn't attraction enough, remember that the Art Crawl is an introduction into this mixed-use space itself. The looming brick buildings may seem intimidating on the outside, but inside they're a haven of artistic delights, a place you'll want to revisit again whether or not the Art Crawl is going on.
Banbury Art Crawl • Friday, Feb. 10, 4-9pm; Saturday, Feb. 11, 9am-5pm • Building 13, Banbury Place, 930 Galloway St., Eau Claire • FREE • parking available in front of Building 13 or a few blocks away at The Local Store and The Oxbow Hotel, where you can catch a shuttle bus • banburyartcrawl.com