You know what they say… new year, new you! Hopefully, 2022 was as your year, but still, it feels good to start anew. This year is all about you and how you want to better your life. No matter what your resolutions and goals are for the new year, we want Eau Claire to be a part of your journey. So, we've compiled a list of things to do and places to go in Eau Claire for when you really need to stick to your aspirations even while on vacation or during a weekend getaway in Eau Claire, WI.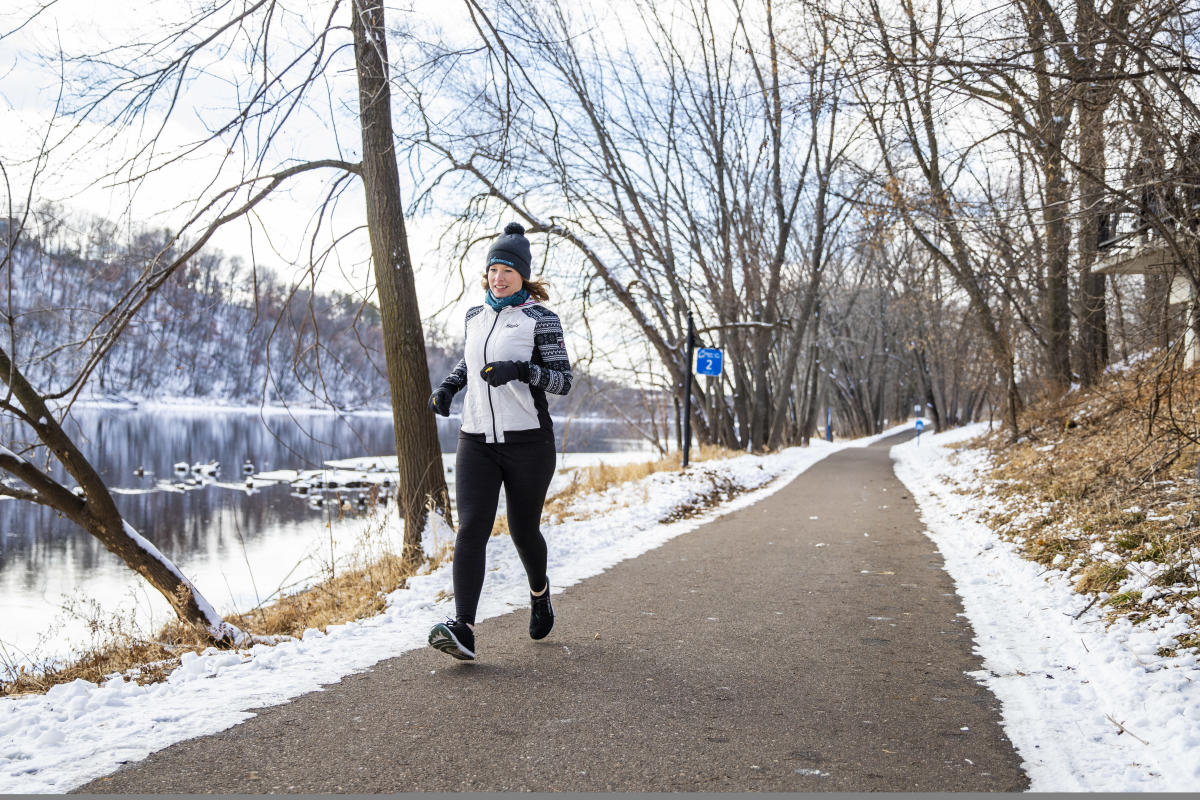 Goal: Exercise Regularly
One of the most common resolutions in the books is to exercise more often and lose weight. But, starting this in the winter and being consistent is a big challenge for some because Eau Claire tends to get pummeled with snow! Luckily, Eau Claire is ready for times like these with the Winter Loop. It's a 4-mile winter recreation path that circles the city and is plowed with high priority after snow events. You can set out for a walk, jog, or run while also getting to enjoy the different beautiful winter views of the city. >> Map here. Likewise, the 2.9-mile loop around River Prairie Park is another option! Not to mention, the variety of winter recreation opportunities in Eau Claire is abundant! You are bound to find something good for your body and your mind!
Also, keep in mind that many of the hotels in Eau Claire are equipped with exceptional fitness rooms. While you may be away from home, Eau Claire hotels always strive to make you feel like that's not the case. Whether you like to exercise inside or out, Eau Claire has what you need. After all, our city was ranked the 28th Most Fitness-Friendly Place for 2021 by SmartAsset.

Goal: Pick Up A New Hobby
Maybe your goal for 2022 is to find a new hobby that you enjoy. Have you ever tried glass blowing? What about ax throwing? How about pottery or learning how to cook? Half Moon Clay, located in Banbury Place, offers pottery classes and workshops for all skill levels. Before you know it, you could be spinning mugs like a pro! For those that want to master the art of cooking, Forage often hosts different cooking classes in their space. Visit their website to see what upcoming events they have on their calendar. 
If it's glass-blowing that interests you, the people at The Glass Orchard are the ones to call. The owners are a duo that both have studied glass blowing and now run and operate their own studio as well as a shop where they sell their breathtaking creations. With some classes and a little bit of collaboration with these experts, they will teach you what you need to know about the glass-blowing process and get you going well on your way to reaching your goal(s).
If you want to try something a little more edgy like ax throwing, you can schedule a visit to Ironside Axe Club. You'll discover the fun and thrill behind (safely) chucking an ax into a wall. Whether you're a beginner or a pro, the people at Ironside will teach you how to be successful with your throws. When you find out that you absolutely love it, you can gather a group of your friends and start a league! 

Goal: Save Money
Having some loose change saved up for the future is never a bad idea. But, it doesn't mean you can't enjoy some of the best parts of Eau Claire. There are so many things to do in our city all year round that don't require you to pull out your wallet. During the warmer months, you can have your very own art crawl by hunting for all the sculptures that make up the Sculpture Tour of Eau Claire. Or, create your own adventure on the Chippewa River State Trail. The trail spans for about 30 miles and can take you from Eau Claire all the way to the city of Durand. Whether you walk, bike, or run, you'll be able to discover new and exciting sights along the way. Not to mention, winter transforms Eau Claire into a whole new world each year. There is lots to explore while there's snow on the ground and if you don't have the equipment to do it, Wintermission has you covered with their Gear Share program. You can rent snow equipment like skis, snowshoes, ice skates, etc. for free and head out to make some winter memories in no time. There's lots more to do in EC for free, so know your options and plan ahead of time!
Goal: Read More
Setting some time away in your day to get cozy with a good book helps unwind and destress for some. If that's what you want more of in 2022, Dotters Books sells hundreds of books through their brick-and-mortar and online store. Make a list of your must-reads and browse through their online selection to find the story you want. Besides, shopping local goes a lot farther than giving your money to big, corporate retailers. Before you know it, you won't be able to put any of your books down!
Goal: Spend More Time with Family + Friends
Our city is made for family fun. There's so much to do and many new things you can try with your crew. One of the most popular places to go for people of all ages is Action City. Located at the Metropolis Hotel & Resort, Action City is a trampoline park with ninja warrior courses that kids and parents can go crazy on together. Consider staying at the Metropolis Hotel for a weekend of non-stop fun! They also have an indoor waterpark, Chaos Water Park, as well as a fun center where you and the fam can race on go-karts or battle each other in a game of serious laser tag. The possibilities are endless when it comes to family fun in Eau Claire, so make sure your itinerary is set for your visit!
2023 doesn't know what's comin'! Share all your progress and accomplishments as you take on your resolutions with #CaptureEC!