It took a lot of talent, perseverance, and collaboration to put Eau Claire's homegrown music scene on a national stage. Now, the same factors are at work in boosting the city's burgeoning stand-up comedy scene.
True, Eau Claire's funny men and women aren't headlining national tours or popping up on the Tonight Show – not yet, at least. But they're seriously funny, and they've put in a serious amount of work in the last few years to build a vibrant comedy scene out of virtually nothing. Now you can catch open-mic stand-up free each Tuesday night at The Plus, 208 S. Barstow St., as well as local and touring comedians for a mere three bucks each Thursday night at the same venue. There's also a growing array of other comedy events, including the nightlong comedy and music extravaganza dubbed the Standup Getdown, which is next planned for Sept. 12 at House of Rock, 422 Water St.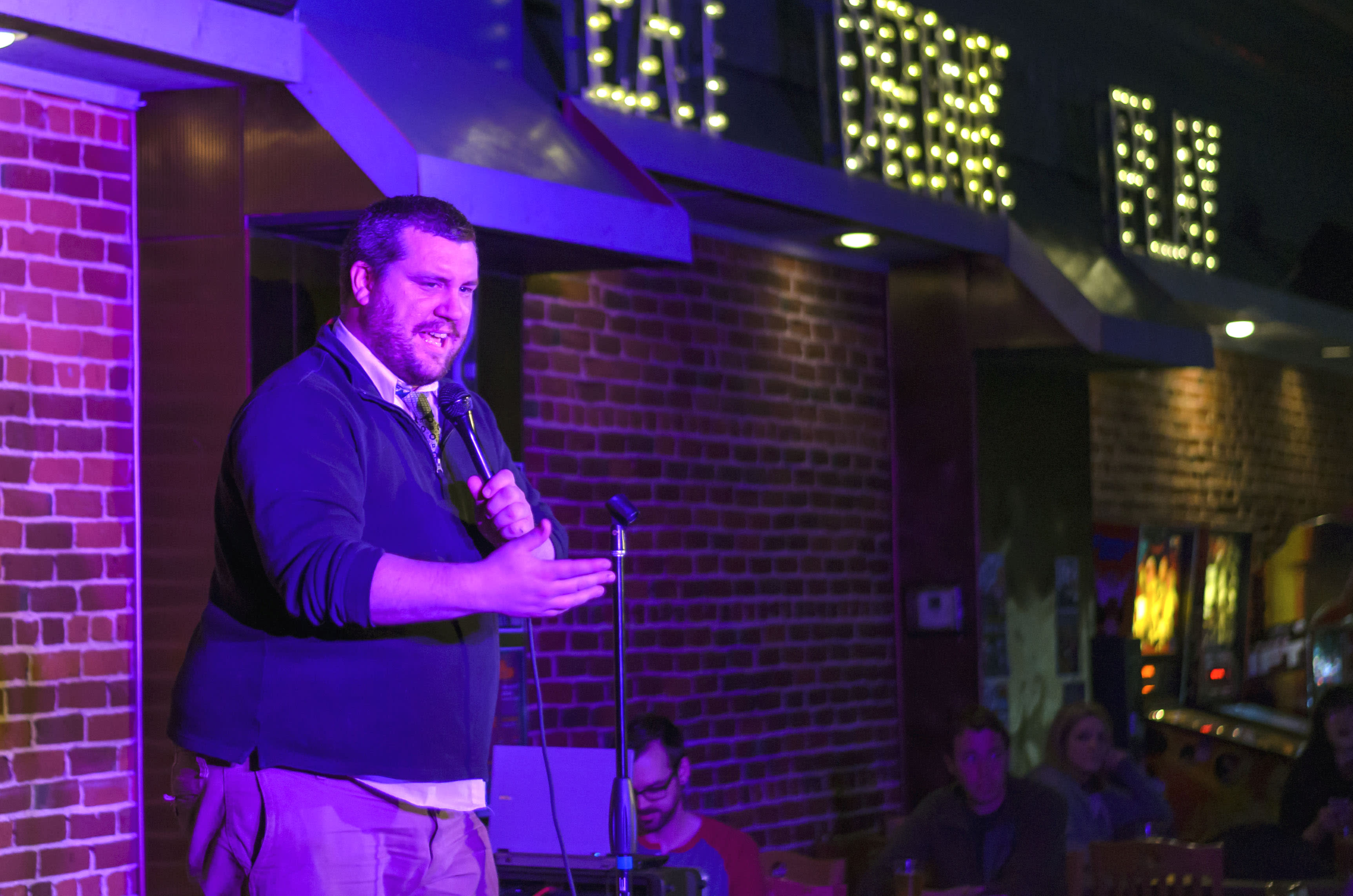 Eau Claire's comedy scene owes a lot to the city's music scene – at least indirectly. A couple of years ago, a handful of comedians started bravely taking the stage during the mostly music open-mic night held at 9pm each Tuesday at The Plus, a pizza restaurant, bar, and entertainment venue in downtown Eau Claire. They included Christina Wolff, Cullen Ryan, and Jordan James, who are now among the scene's funniest and most-polished performers. A few others joined, patiently waiting their turn late at night after the open-mic troubadours. Then, something funny happened: As the comedians gained experience and grew in number, so did the crowds.
"I don't think it was any one thing that took it from 15 people being indifferent and a handful of performers to consistently full rooms and more performers than can get up in a night," James told fellow comedian Eric Christenson in a Volume One article earlier this year. "I think it was a slow build. Then it snowballed."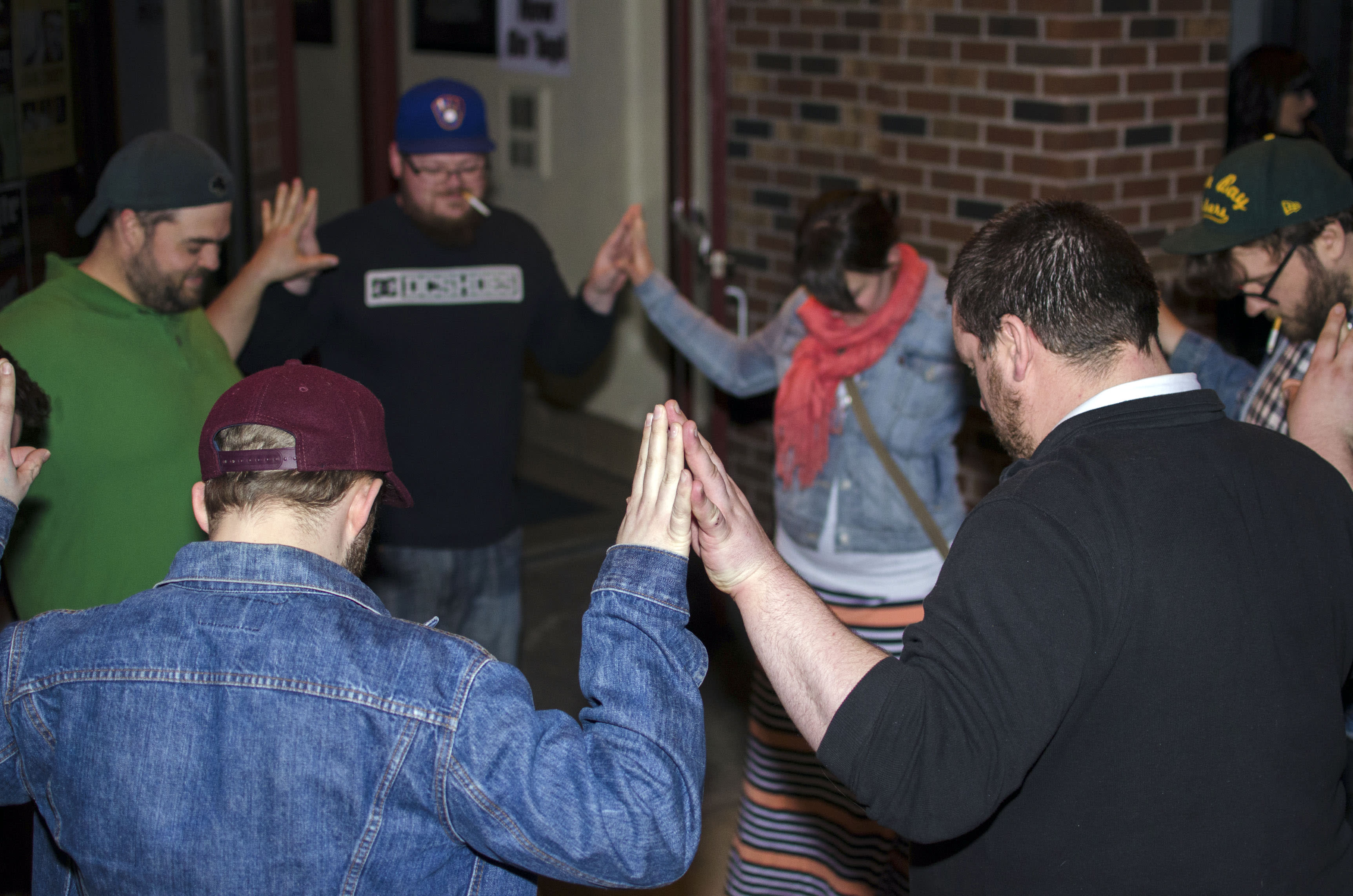 These days, crowds of 100 or more are common for the Thursday comedy nights. Atop a black riser and against a brick wall, comedians take their turns in the spotlight, working the crowd with material on universal topics including relationships, family, and money.
"Everybody knows the best way to save money is to not pay your bills," cracks Mackenzie Bublitz, one of several local female comics making a name for herself in a realm often dominated by men. Riffing on the advertising campaign that promises "15 minutes could save you 15 percent or more on car insurance," Bublitz observes that "Fifteen minutes of doing literally anything BUT paying for your car insurance will save you 100 percent on your car insurance."
At the back of the room filled with comedy fans eating, drinking, and (most importantly) laughing, is a table full of comedians themselves, nervously scribbling observations on note cards and organizing their routines for the evening. They're there to make each other laugh and to back each other up. Comedy may have a reputation as a cut-throat business, but Eau Claire's stand-up crowd is a stand-up gang, relentlessly rooting for each other, giving out bear hugs, and engaging in a post show ritual called "Fingers," during which the comedians assemble on the sidewalk outside, silently standing with their fingers touching – waiting, as it were, for the communal spirit of comedy to move them.
"My favorite thing about starting in Eau Claire is not only do I get to work on my own stand-up, but I also get to help develop a scene," comedian Justin Schenck said a few months ago. "That's not something every city can say. Chicago, New York, L.A., Minneapolis, Houston – any big city in this country already has a well-developed comedy scene. We have the opportunity to be groundbreaking and start something from the bottom."
To borrow the name of a famed comedy club, Eau Claire is now the place to catch a rising star.