Finding the perfect gift for those you love can be quite the difficult task. Not to mention, budgeting for the gifts can sometimes cause some unnecessary grief. That's where we come in! During this holiday season, we are keeping small businesses at top of mind. Give your loved ones a small piece of Eau Claire by shopping at these local businesses featured in our very own Eau Claire Holiday Gift Guide.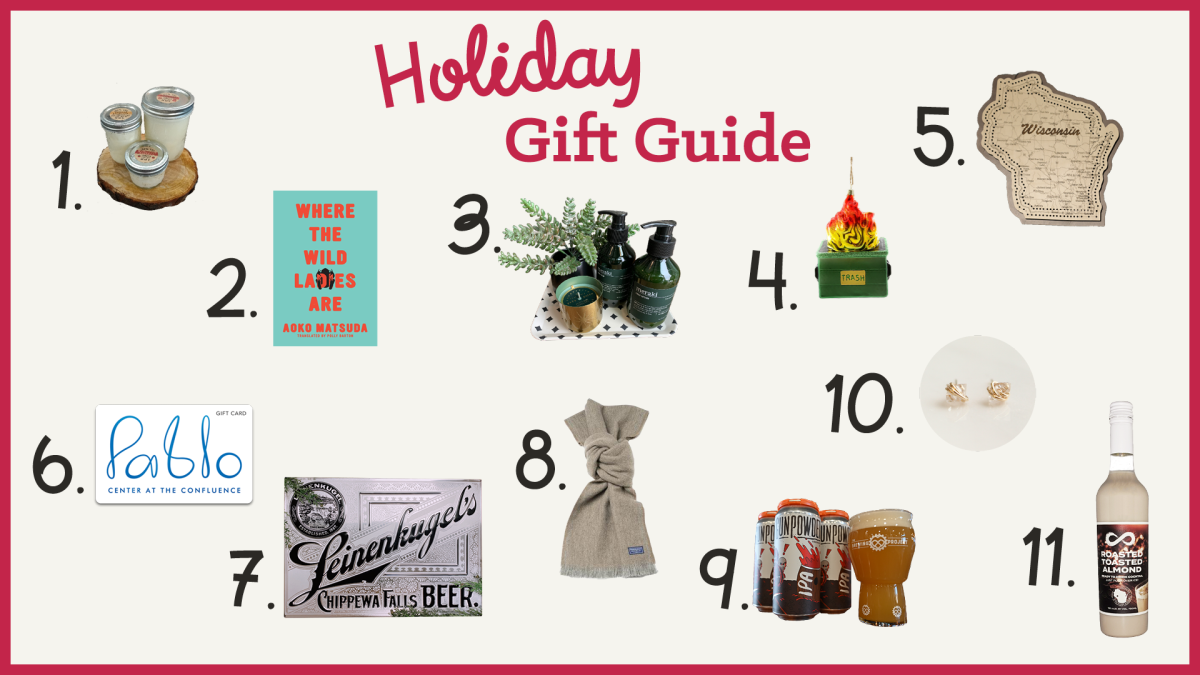 Located downtown, Tangled Up in Hue features an assortment of locally crafted items that you can purchase for your friends that are hip and on par with the latest trends. Their hand-poured, 100% soy wax candles are made in-house and will make for a sweet smelling gift for the home bodies in your life. The candles are available in a variety of traditional and seasonal scents at  4, 8, and 16 ounces and are sure to warm the houses and hearts of many this holiday season.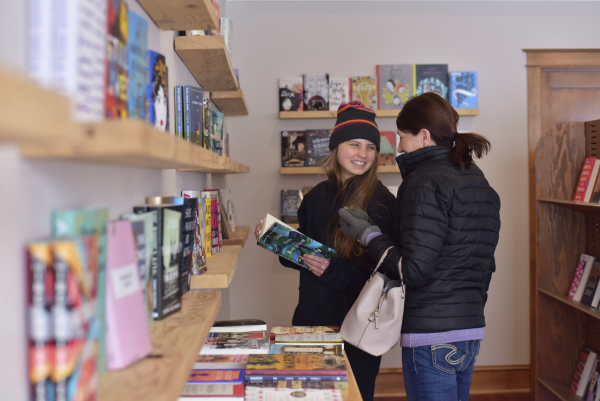 Dotters Books, located in the Eastside Hill District, is a cute little getaway from the hustle of downtown or the mall. Unfortunately due to COVID-19, the brick and mortar shop is temporarily closed. However, you can support this local bookstore by shopping online and getting them shipped to the steps of your front door. They even offer safe, local pickup if you live nearby! The book to gift this season for those bookworms in your life is Where the Wild Ladies are by Aoko Matsuda, a fantastically immersive collection of Japanese ghost stories. Smart, funny, quirky and weird - Matsuda's stories introduce readers to many different ghosts, each often more alive than the living characters that populate the stories. They have agency and nuance and they're not looking for revenge. Often, they come to help the people they are haunting. The stories create a hopeful and strange world that will leave the reader(s) in your life unable to put the book down.
If you are in town on Small Business Saturday (November 28th), Dotters Books will be holding a pop-up sale! Masks are required and there will be a limit of 4 people on the porch at a time.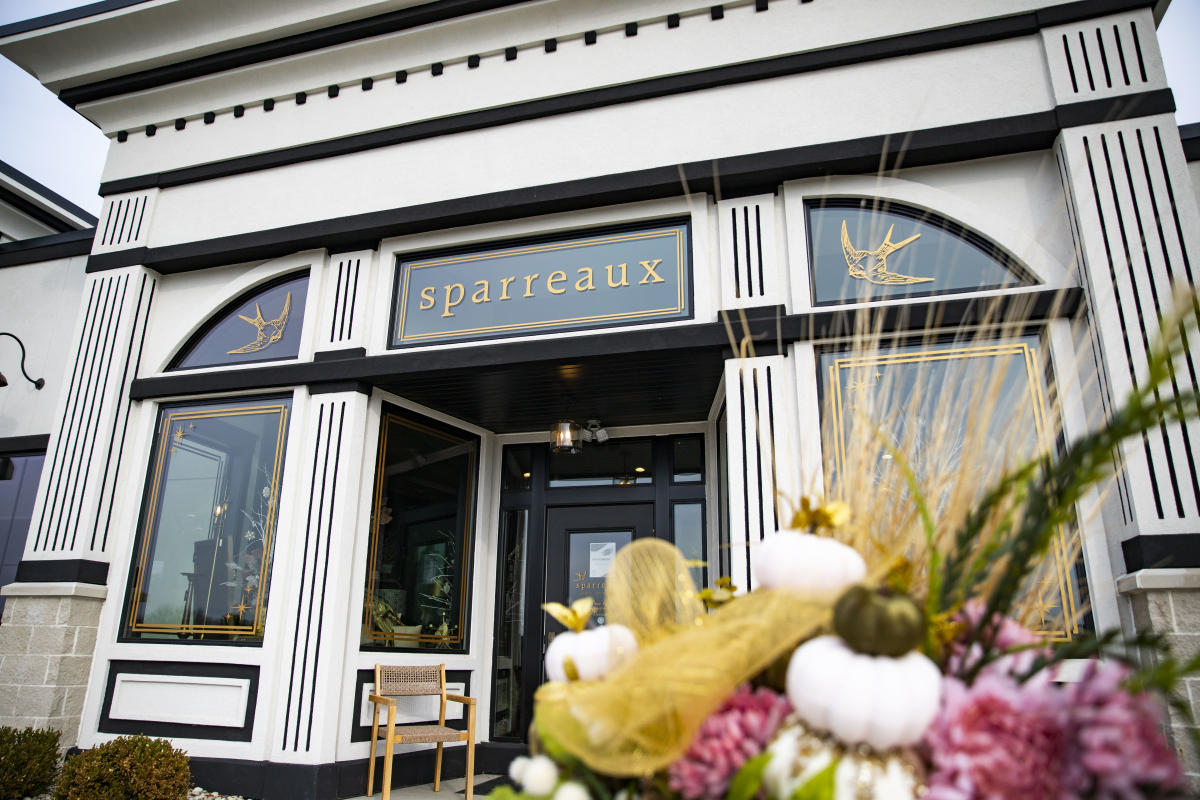 For the interior design buffs, Sparreaux Boutique is the place to go for some mid-century and vintage glam decor. Their shop carries natural botanicals, custom arrangements, mirrors, clocks, wall art and more! In this season of giving, get them this green and earthy set that will have them welcoming the new year with a refreshed and renewed space.  The Palm Tumbler with greens is $21, Evergreen Tiny Tinsel Candle $15, Meraki Hand Care Set $40, and the Bamboo Tray is $9. Sparreaux Boutique is open limited hours this season, so before you push on the gas pedal, check out what their hours are and plan ahead.
Make a trip over to Raggedy Man to find some one-of-a-kind presents for the crew you're shopping for. How about a gift that commemorates the dumpster fire of a year that 2020 was? Raggedy Man has EXACTLY that: a literal ornament of fire coming out of a dumpster bin. You can find many other fun and unique glass ornaments at this shop along with so many more memorable and affordable items for all the special someone's in your life.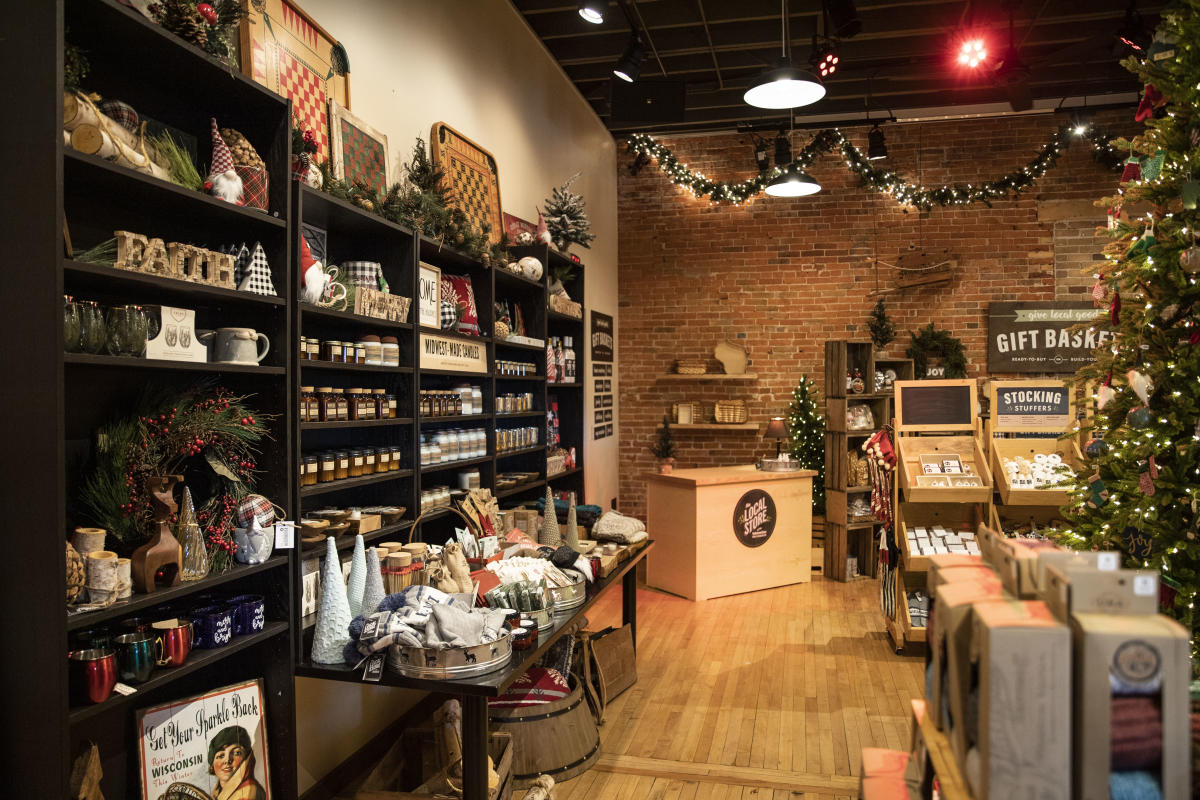 Fact! After a great deal of complex research, local scientists have finally proven that Wisconsinites LOVE cribbage. The Local Store has a great selection of local boards to choose from along with all things "Wisconsin". From cheeses to sweatshirts to home décor, the Local Store is the ideal destination for your holiday shopping this season. Plus, their holiday displays in store are always worth the trip to check out.
2020 was a doozie, we'll admit. Our "normal" flipped instantaneously and we had to go without gatherings, shows and concerts to help stop the spread of COVID-19. But if the holidays represent anything, it is hope and goodness. Soon we WILL be able to gather again and have the best of times. When that day comes, you and your best pals will want to be the first in line for a broadway show or a concert. Be prepared for that moment by gifting a gift card to the Pablo Center at the Confluence! In time, that card will become a fun memory that you'll share with the closest people in your life. 
How about a piece of history from a well-know brewery wrapped under the tree? Leinenkugel's sells this Vintage Metal Tin Sign at the Leinie Lodge and on their online store. But, don't be fooled. This is far more than just a piece of tin. This sign was used outside of saloons in the 1800's/early 1900's as a store front sign. The sign was discovered in the Leinenkugel's historic malt house used to patch weak flooring spots. The signs measure 19 1/2" wide by 13 3/4" high. This will make the perfect piece of wall decor for basement bars and beer lovers countrywide.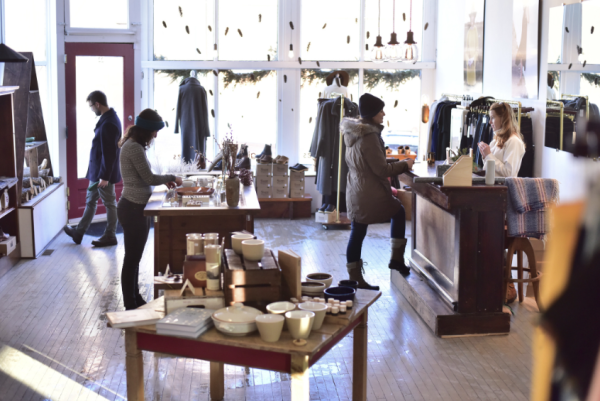 Red's Mercantile is located just a block away from the Local Store and is the perfect local business for a fashionista with modern taste. Red's is a modern home goods and accessories shop that sells a variety of products that also have a hint of Scandinavian heritage in their style. They holiday season means winter is right around the corner. Give the gift of warmth this winter and keep cozy with a midwest-made Faribault Woolen Mill Scarf. Available in navy blue, red, or taupe, the scarf makes a perfect gift for parents, grandparents or your sweetie so they can stay warm in style and support local. 
If you're shopping for someone that resides in the great state of Wisconsin, they must love beer. The Brewing Projekt has just what they may need. Their Gunpowder IPA is by far their best-selling brew. Made with citra, centennial hops, Gunpowder Green Tea and orange peel, this brewski goes down with a bang! (4 pack for $9) If you're giving the great gift of beer, then you might as well get them something to pour it in too! The Brewing Projekt sells their 13 ounce Craft Taproom Glass too that features their gear logo for $6. Maybe you could even throw in a gift card for their next visit?!
This one's for the people in your life that just can't step out the door without accessorizing! Hello Adorn is a fine handmade jewelry shop that is run by a husband and wife duo in Eau Claire. Nonetheless, their online store helps them deliver tiny little jewelry boxes to mailboxes nationwide. This season, their little Herkimer diamond quartz studs are the gift to give. The wire-wrapped stones measure approximately 5-7mm, are filed smooth, and are sure to impress. All of Hello Adorn's jewelry is handmade just to order, so each piece will be unique and may vary slightly from what is pictured.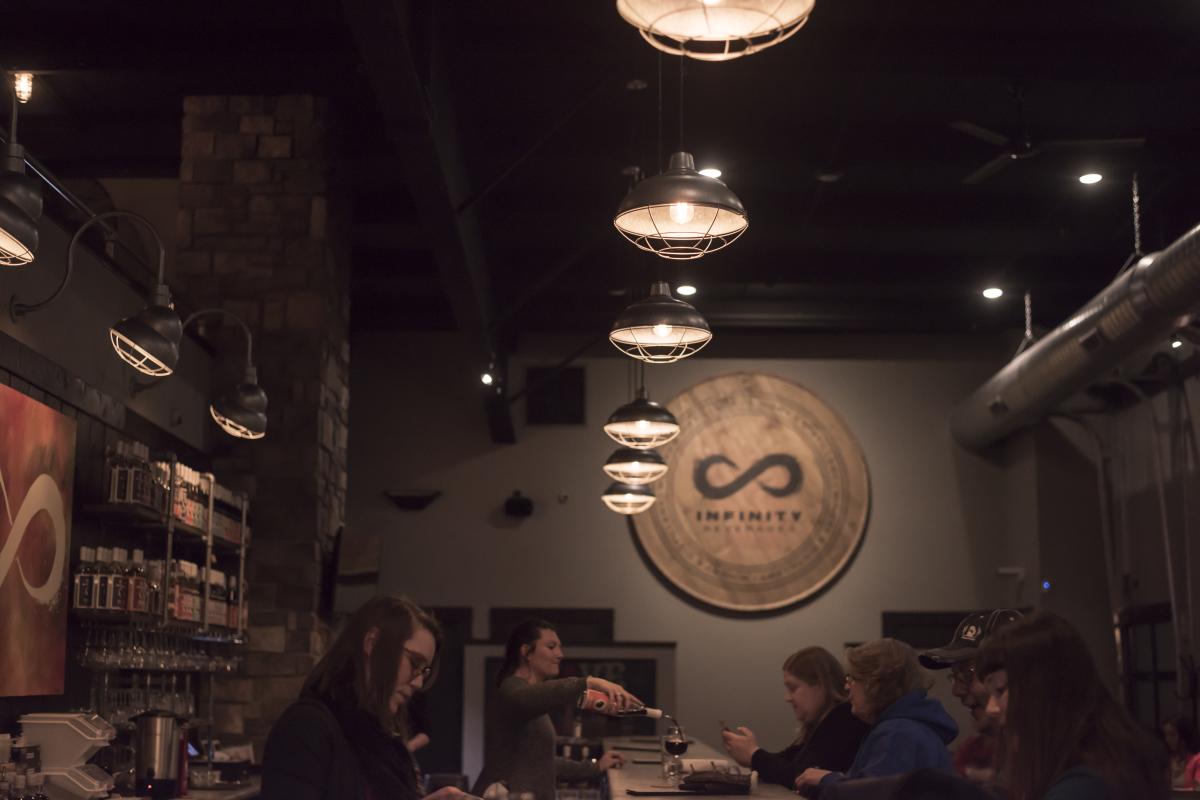 You didn't possibly think that we would make it all the way down this list without the gift of wine?! This is where Infinity Beverages Wine & Distillery comes in. The bottle of goodness that will spark good spirits (yes, pun intended) in your loved ones is their Roasted Toasted Almond. This delicious handcrafted, ready-to-drink cocktail is made with Wisconsin cream, locally roasted coffee and natural almond flavor. You can enjoy this over ice or use it as a creamer for your coffee to get a really good kickstart to your day. We'll take a whole case, please!
There you have it; a quick glimpse of local gifts you can give this holiday season! Now it's time to plan the trip and catch the deals of #SmallBusinessSaturday! Spread the Eau Claire love and not COVID-19. If you are shopping in person, be sure to wear a mask, sanitize, and keep 6-feet distance when shopping. Be safe and happy shopping!