River Prairie is looking to put itself on the map!
This new EC area park is full of hustle and bustle, creating its own fun and laid back culture. This development is on its way up, and one of its biggest features, the River Prairie Event Center, is ready and waiting to be used for your next event!  Whether you are holding a graduation party, fundraising event, wedding reception, concert or baby shower, this wonderful new space is ready for any social or business event that you can think of! 
Versatile Space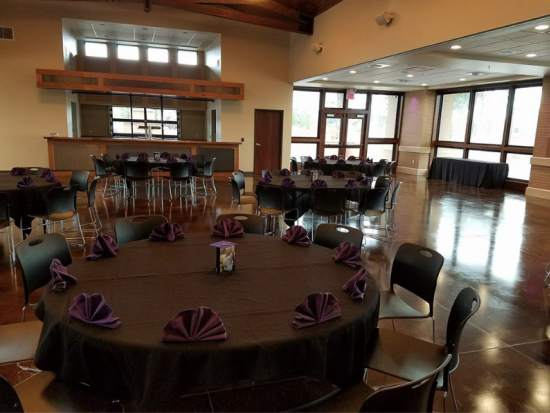 With the ability to be divided into two parts, River Prairie Center can be made to perfectly fit whatever event you may be having! Use the main room to hold up to 250 guests seated around tables, and the smaller 10-15 person multi-use room as a dressing room, green room, or anything else you can imagine. This space is new and unique and also features a full use bar!
State-of-the-Art Sound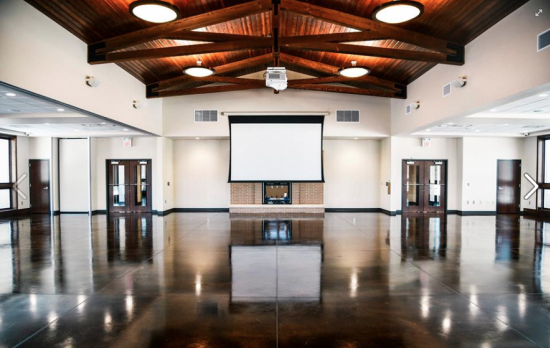 Equipped with the most up to date audio and video system, River Prairie Center can accommodate any technical needs you have. Whether it's a business presentation or a live band, the RPC is set up to fill the space with beautiful sights and sounds. 
Unique Features
What really sets River Prairie Center apart from the rest are the amazing features built into the center itself. Let guests enjoy the indoor fireplaces and vaulted ceilings, amazing outdoor patio with double sided fireplace and the double sided indoor/outdoor bar. Stay part of the event while being outdoors with the connected outdoor speakers and opened windows from the bar.
Full-Service Catering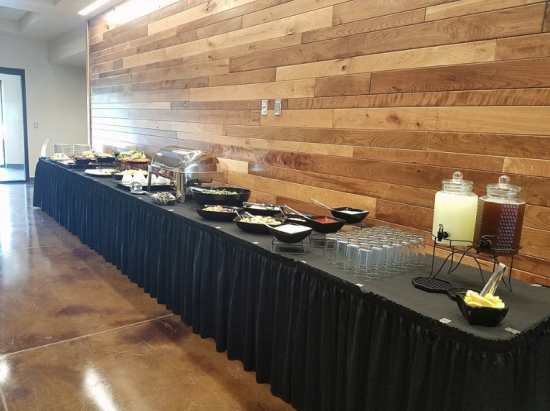 What is an event without a snack? Or perhaps a meal. River Prairie Center offers a full-service catering kitchen available for small and large events alike. Hosting an event of 70 or less? You also have the option to bring on your own home-cooked meals! Don't forget to take advantage of the fully stocked bar while you're at it!
If you are looking for a space to hold your event, River Prairie Center has you taken care of! Make sure to call 715-598-8910 or email events@riverprairiecenter.com or info@riverprairecenter.com to learn more and reserve your next event space!