The Eau Claire Downtown Farmer's Market is home to a diverse selection of vendors and goods. Whether you are looking to purchase vegetables, baked goods, flowers, or any other fresh product you can imagine, the Farmer's Market is the place for you. This post highlights several booths you should make sure not to miss at the market this summer.
Bohemian Ovens

Bohemian Ovens is a brick oven bakery that offers tables full of delicious fresh baked bread and pastries. The large variety of goods are made only from the highest quality ingredients. They also serve other Bohemian-style foods such as dumplings and Kolaches. Kolaches are essentially breakfast sandwiches wrapped in dough and baked to perfection.
Soul Brewed Coffee Roasters
If you're a coffee connoisseur, this is the place for you. Soul Brewed serves fresh, locally roasted coffees in hot, iced, and nitro forms. Their goal is to encourage people to discover themselves and others through a shared love of coffee. Soul Brewed coffee beans and cold brew are also sold in many local stores in the Eau Claire area, so keep an eye out!
Wheatfield Hill Organics

From sweet toffee to organic meat, this vendor has it all. Wheatfield Hill prides themselves in producing a wide range of 100% organic products. Seasonal veggies, canned spreads, and sweet treats make this the ideal stop for all taste buds. They also offer fun gift options such as pumpkin etching in the fall.
Honey Hill Apiary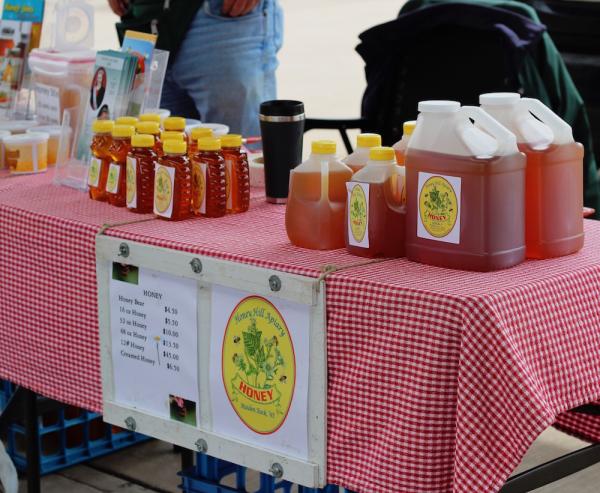 The saying "save the bees" is in full swing at this vendor's table. Homemade beeswax candles, countless flavors of creamed honey, and plenty of regular honey make this a popular spot to get your honey fix. Additionally, they offer honey sticks, a delectable treat enjoyed by kids and adults alike.
Locavore Mobile Kitchen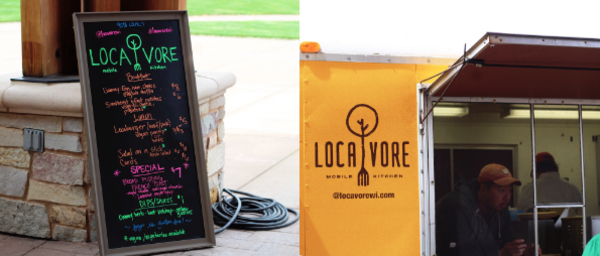 Locavore Mobile Kitchen is a bright yellow food truck that cruises and stops all around the Eau Claire area. The food they serve includes fresh products, 90% of which are locally sourced from the Chippewa Valley. The menu offers a diverse variety of dishes including breakfast items, burgers, cheese curds, and a rotating specials section. 
So, whatever product you are craving or searching for, the Eau Claire Downtown Farmer's Market is bound to have it fresh and ready.
Aside from purchasing and enjoying the bounty of incredible products from the market, it is the ideal location to interact with other members of the Eau Claire community.
It is a place where everyone can come together and enjoy all of the goodness their city has to offer. Make sure to check out the booths listed in this post at the Farmer's Market, as well as the many others!
#CaptureEC to share your fun-filled day with us here at Visit Eau Claire.