Oh, breakfast. Tell me you agree that it is the best meal of the day.
It's delicious. It's cheery and colorful. It's the start of a new day. What's not to love? So why limit this greatness only to the morning routine? Breakfast for dinner is just as awesome and completely justified in my opinion. So where do you go when you're craving a good breakfast dinner in Eau Claire? We have some great establishments to meet your needs, offering wonderful breakfast menus. All. Day. Long.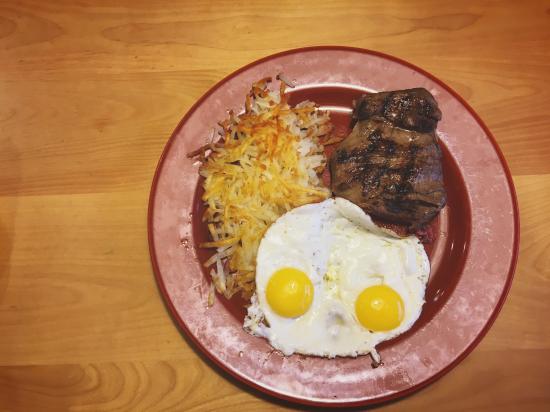 Take a swing in here for excellent home cooking if you are in the Altoona area. Enjoy the décor celebrating Altoona's rich railroading heritage over some wonderful food of generous proportions. I highly recommend the steak and eggs options to get the best of breakfast and dinner over any part of the day.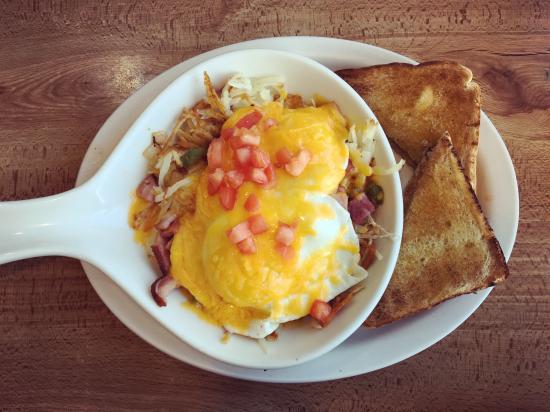 A Chippewa Valley classic. Look for the big steers and you can't miss it. This place has been serving up some great meals since 1957 and will provide a breakfast fix all day. Be sure to try the house specialty of their "signature hash browns," a fantastic and hearty twist on the traditional hash browns we already know and love. You will not be disappointed at this joint.
3. Mom's Kitchen - 3035 N Hastings Way, Eau Claire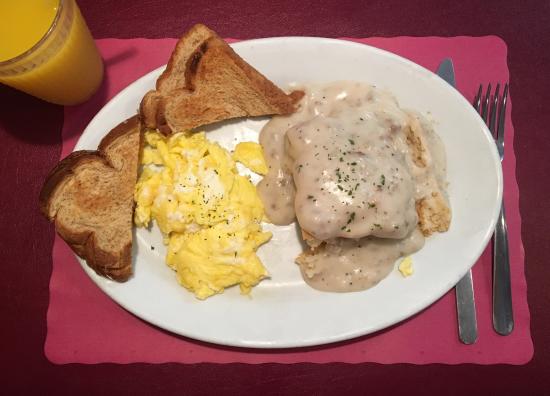 Located just off the North Crossing, this is a great option for a bite to eat if you are on the north side. Be sure to try the house specialty, the "Packer Backer Skillet," which includes some Wisconsin classics cooked in - including bratwurst and Wisconsin cheese curds. Yes, please.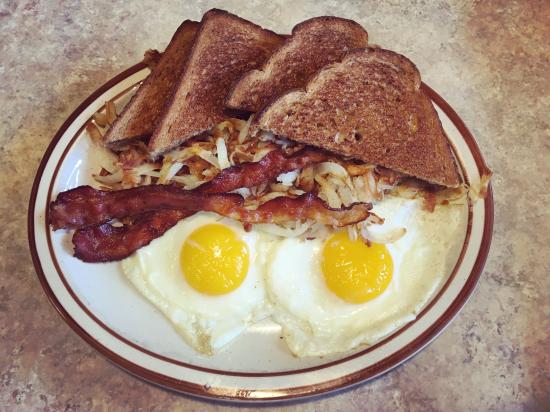 Serving the south and west side of the city, Randy's is a go to for locals and visitors alike. Start your meal out with a small, complimentary vanilla pudding while you decide on your breakfast of choice. Looking to switch it up a little? Have you ever had a potato pancake? If not, look no further, you'll get the best one here.
5. Tacos Juanita - 2823 E Hamilton Ave, Eau Claire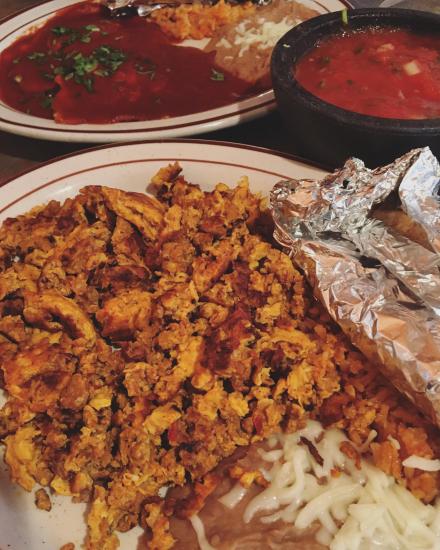 If you are looking for a twist on the traditional American Breakfast all together and want to try something new, you have several options at Taco Juanita that you won't find at any of the others.  All meals served with chips and salsa, their authentic Mexican breakfasts include unique omelets, burritos and platters.
For a wonderful meal to satisfy your breakfast for dinner cravings, check out any and all of these places. Aside from the food, the service at these stops is quite impressive and very timely. There is a lot of heart put into these establishments and the service they provide. And you will feel it, and witness it around you. Now if you'll excuse me, I'm craving some pancakes.  
Make sure to get some shots of your delicious breakfast for dinner and share them with us using #CaptureEC.