Live Music & Picnics in the Park
One of Eau Claire's biggest summer staples is live music in Phoenix Park. Volume One's Sounds Like Summer concert series highlights local bands, big and small, every Thursday night throughout the summer. Starting on June 7, head down to Phoenix Park and listen to the likes of Laska, Jim Pullman Band, and Greg Gilbertson. 
But what's a free concert in the park without a picnic? Here's a list of some delicious picnic basket ideas for a variety of picnic lovers. Grab some groceries and a favorite picnic basket (or just a good ol' reusable bag) and head on down for an evening of fun, food, and music!
Classic
I'm a sucker for a good old-fashioned picnic, but who isn't? Cookouts are a necessity for summers in the Midwest, and we've kind of perfected the picnic. Grill out at home to bring along burgers, brats, or hot dogs. Don't forget the buns and toppings either. My favorite part of the picnic has always been the potato salad. Whether it's homemade or store-bought, you can't really go wrong with potatoes and some mayonnaise.  And, honestly, what's a picnic without a surplus of chips and dip? We all know potato chips are delicious, but add some french onion dip, and you're on a whole new level of deliciousness. Last, but certainly not least, let's grab some cookies! If you don't have time for homemade chocolate chip (arguably the best kind), Oreos are yummy, too! 
Veggie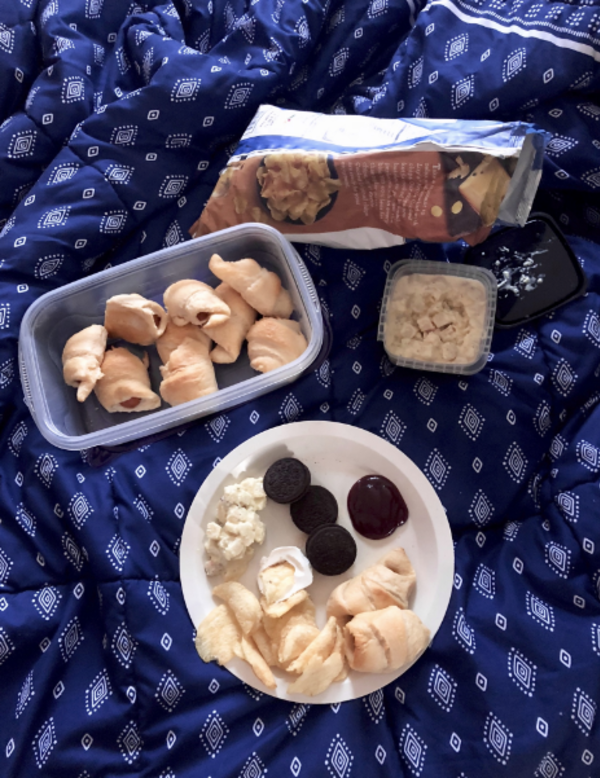 I'm a vegetarian, and I'm willing to bet a lot of Visit Eau Claire readers are, too. But just because we don't eat meat doesn't mean we should miss out on a delicious picnic! I found a recipe for vegan pigs in a blanket (spoiler alert: It's crescent rolls and tofu hot dogs), and they're a perfect addition to any summer barbeque. Throw together a fruit salad and some pita chips with hummus for a yummy, healthy meal. Last, but not least, my favorite dessert is brownies. But once again, if you're pinched for time, Oreos are always delectable (and vegan). 
Kid-friendly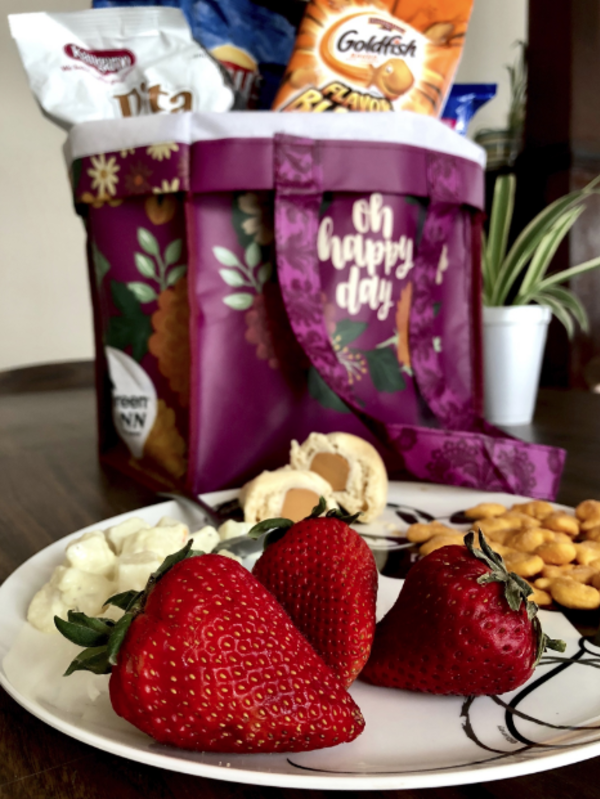 Want to bring a picnic, but have some picky eaters in the bunch? Have no fear, VEC is here to help! Make up some peanut butter and jelly sandwiches (cutting the crusts off is optional). As for sides, Goldfish crackers and applesauce are always a hit. Popsicles make great (and messy) desserts! A classic popsicle will make the kids (and kids-at-heart) happy, and when they're happy, everyone else is too. 
There you have it - options for everyone! Try the different combinations on different weeks, or combine some possibilities for each basket to create the ultimate picnic basket!
Either way, share your picnic baskets with us using #captureec!