Midwest Indie Road Trip from Milwaukee to Eau Claire
Seatbelts on, folks. We're going on a road trip to Eau Claire, WI! As you trek from one side of Wisconsin to the other, there are some stops along the way that are well worth checking out. So, we've picked out some cool stops for you and mapped out your itinerary. Now all you need is to pack a bag, fill up your tank, and hit the road!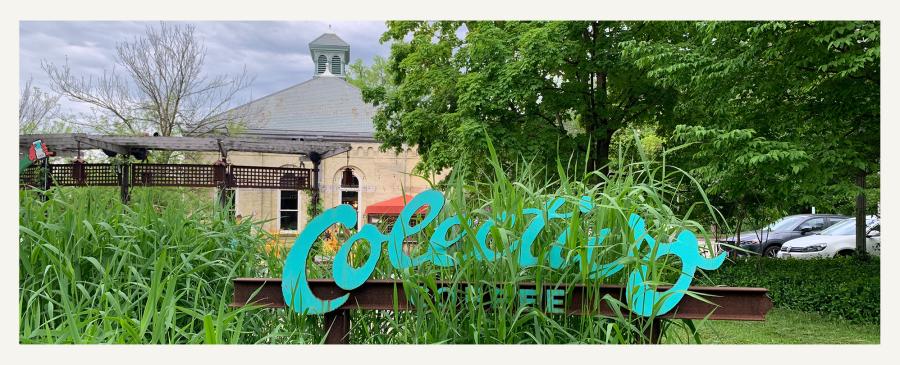 Is it even a road trip if you don't kick it off with a cup of coffee to chug to keep you energized and alert throughout the trip?! Clearly, a cup of joe is a must. That's why this stop comes first on the itinerary. What was built as a Milwaukee River Flushing Station in 1888 is now the home to Colectivo Lakefront. Colectivo pours you a cup of fresh coffee and even dishes up hearty breakfast plates. We recommend the Veggie Pesto Breakfast Burrito. Once you take a bite of that bad boy, you won't be able to help but kiss your fingers and exclaim, "delicioso"! What really makes this place the gem that it is is the view of Lake Michigan. Soak in that Great Lakes air while you're here!
If you like this, check out SHIFT Cyclery in Eau Claire!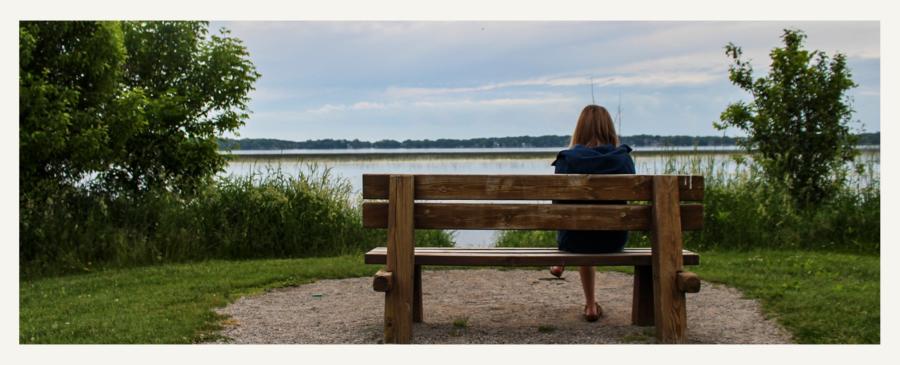 Tucked away off County Highway S on the west side of Lake Mills, WI is Korth Park. This park is the perfect stop to get out and stretch your legs after sitting in the car for a few hours. It is the home to an 8-acre restored oak savanna and 60+ acres of tall grass prairies. That being said, you can hear and spot many cool critters like birds, toads, and insects. Did we mention that Korth Park also has a killer view of Rock Lake and access to Glacial Drumlin Trail for some hiking? It truly is the perfect place to detach from the hustle and bustle of everyday life and enjoy a genuine moment of tranquility.
If you like this, check out Phoenix Park in Eau Claire!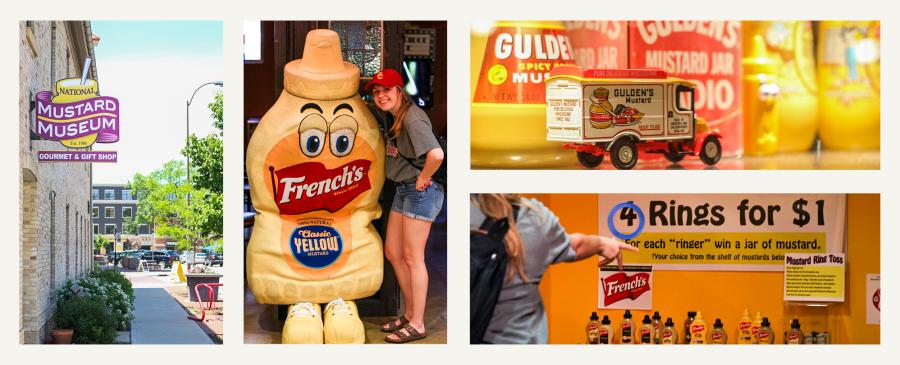 Calling all mustard enthusiasts! This stop will definitely be the highlight of your trip (apart from Eau Claire, of course ;)) The National Mustard Museum houses two stories worth of mustard mania. When you arrive, head downstairs to explore the museum itself. Here you will find 6,090 mustards on display from all 50 states and 70 countries. If the thousands of mustards don't impress you, maybe the French's Mustard mascot will. If that doesn't make you say wow, maybe the mustard ring toss will! After you've made your rounds through the museum, the gift shop awaits you back upstairs. Grab yourself a souvenir so you can blow people away when telling them that you've visited the one and only National Mustard Museum! If this doesn't satisfy your mustard-loving taste buds, we recommend getting a taste of mustards made right here in Eau Claire. Silver Springs Foods, the world's largest horseradish farm located in Eau Claire, produces 9 different kinds of mustards that are marketed and loved worldwide! You can get a taste yourself at these Silver Spring mustard locations in Eau Claire or even grab a bottle at the grocery store to keep in your refrigerator.
If you like this, check out the Wisconsin Logging Museum in Eau Claire!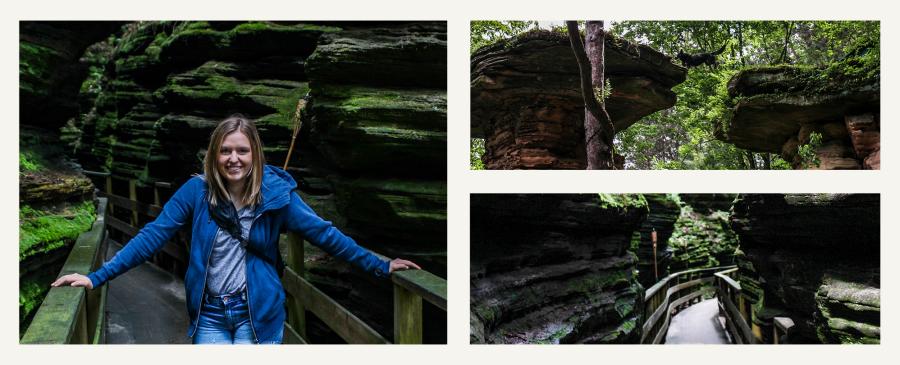 This next stop is very special. Witches Gulch is an enchanting narrow canyon found in the Wisconsin River State Natural Area. Here's the catch, though… it is only accessible by the Upper Dells Boat Tour! To make sure you can climb aboard, give the Dells Boat Tour a call and ask what times of day their boats will be taking off from the dock and purchase your tickets. As you plan your road trip, make sure you coordinate accordingly to make sure you get there on time. The boat tour round trip takes about 2 hours. Some insider tips for you: even if it's the sunniest and hottest of days, you may want to bring a sweatshirt because Witches Gulch is 15 degrees colder than the temperature out on the river! After you explore Witches Gulch, the boat takes you to the second stop on the tour, Stand Rock. At this rock formation, you will learn loads about the history and even see some German Shepherds jump the rocks. This stop is jam-packed with fun, so keep your eyes open and hold onto your hats (because the wind on top of the boat can snatch it from you ;))
If you like this, check out Carson Park in Eau Claire!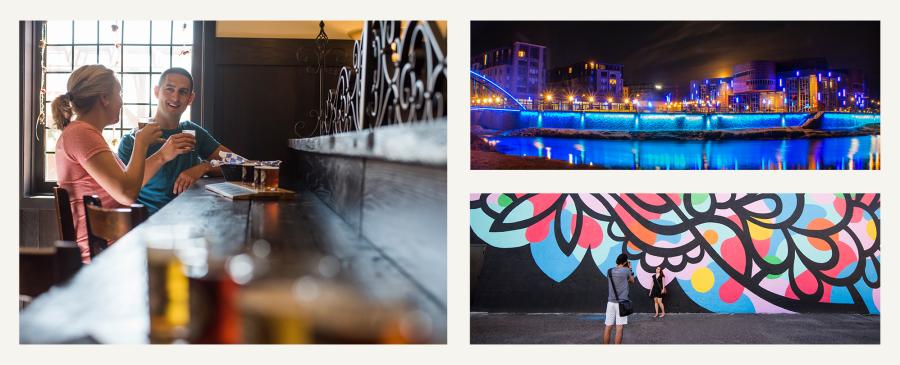 You've arrived! Eau Claire, WI welcomes you and is glad you came! While you're here, you'll immerse yourself in all the things that make us the indie capital of the midwest. You can cheers your glasses at several local breweries, explore the art that breathes life into this town, and discover many picture-perfect places like our Insta-worthy murals. No matter where you go and what you do, you will get a taste of Eau Claire and be left with a hankering for more. If you have any questions or are in need of more recommendations, call us 715-831-2345 or message us on Facebook.
When you do get that craving for more to see and do in Eau Claire, come back a second time! Maybe even a third and a fourth! We'll be here waiting for you.
Make It a Foodie Road Trip!