Downtown Eau Claire has gotten a nice splash of color and personality and it's all thanks to the people behind Sculpture Tour Eau Claire. The Color Block features vibrant murals that are showcased in the 600 block of South Barstow and Grand Avenue. The work behind the murals comes from local artists with the purpose to inspire and encourage visual arts in Eau Claire while reinforcing revitalization of neglected parts of downtown. Not to mention, each mural is fun, quirky and definitely one you need to take a picture in front of. Keep scrolling to get a sneak peak of what the Color Block has to offer. 
Don't just be a face in the crowd! This mural is by local Menomonie art teacher, Abby Semmann. Each face is wonderfully unique, but when looked at as a whole, makes for a spirited mural.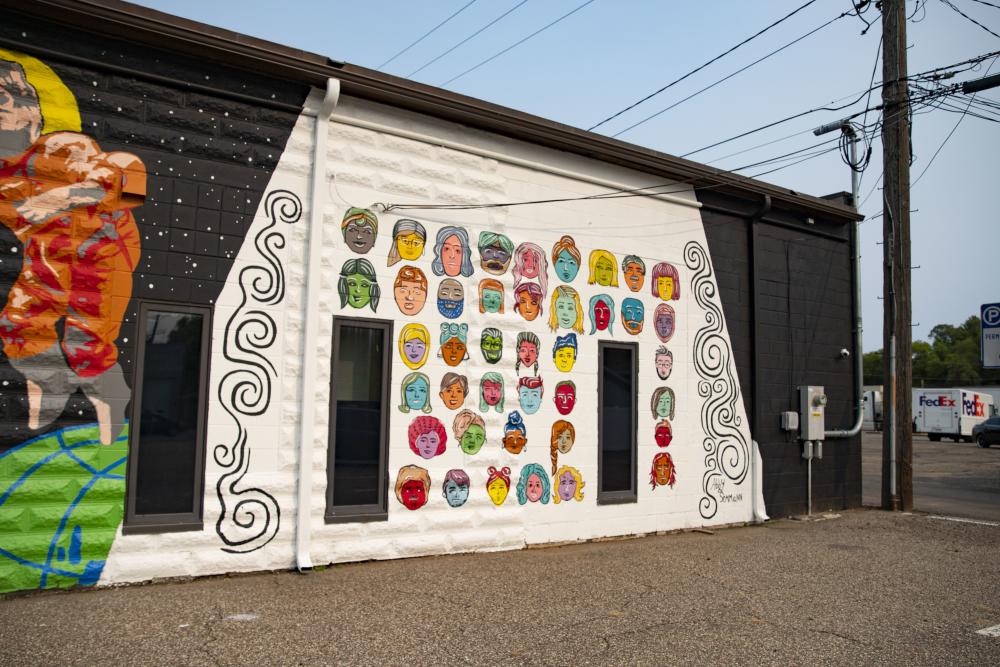 This entertaining spinoff of the infamous painting in the Sistine Chapel is out of this world! EC Local, Evan Peterson is the creative mastermind behind this monkey and dog astronaut combo. This mural is space-racing to your insta feed.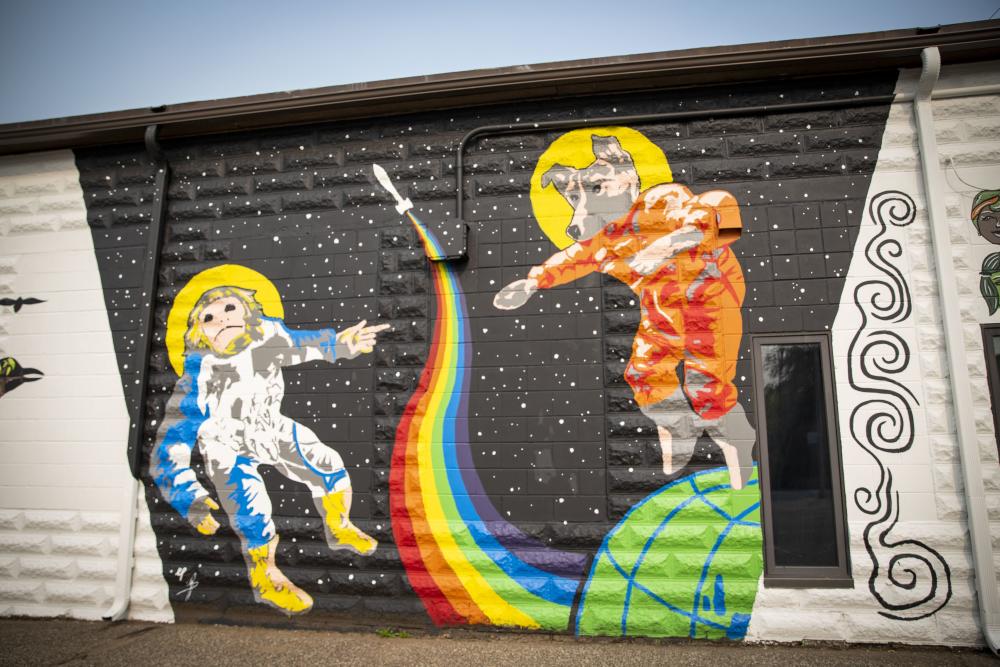 If you are looking for a mural with fall vibes, this one has them all over it. From the fall trees, to the corn stalks to the birds flying high, this mural is one that you'll need to visit on your trip to Eau Claire. "Corn in Crow" was created by artist Chris Dickman-Loew from Chetek, WI.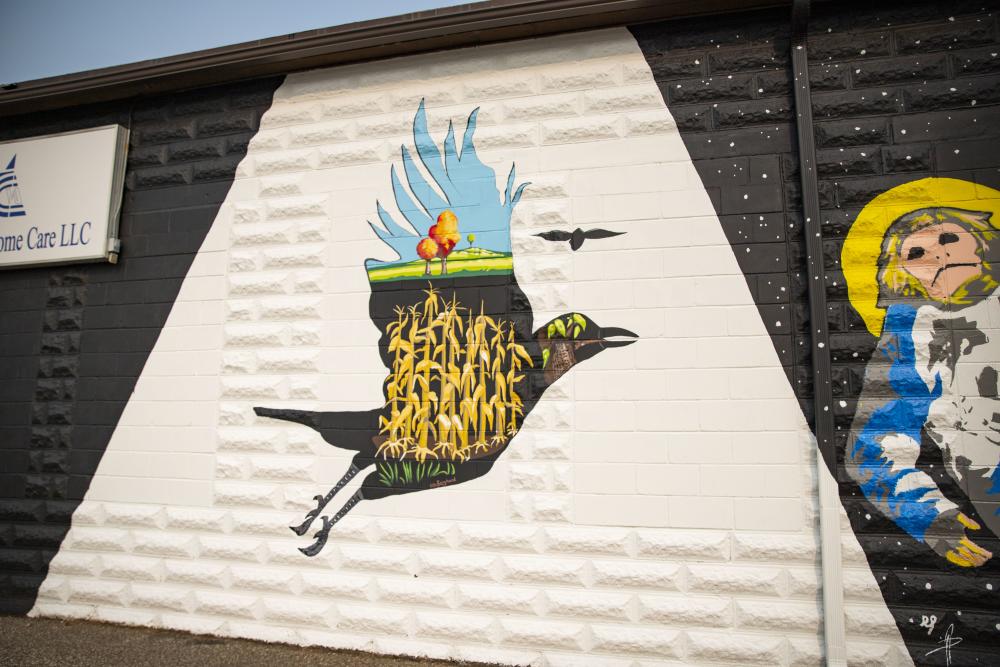 Have you ever seen a giraffe in outer space? Now you can thanks to artist, Jenna Wood of Wood Creative LLC in Menomonie. Taking a pic with this colorful creation will get the space-y aesthetic that camera roll is missing.
This mural makes us want to pick up a brush and start painting. Murals like this uniquely inspire creativity and definitely add a little sunshine to our lives. Eau Claire artist, Jaden Flores is the brilliant mind behind this spunky mural.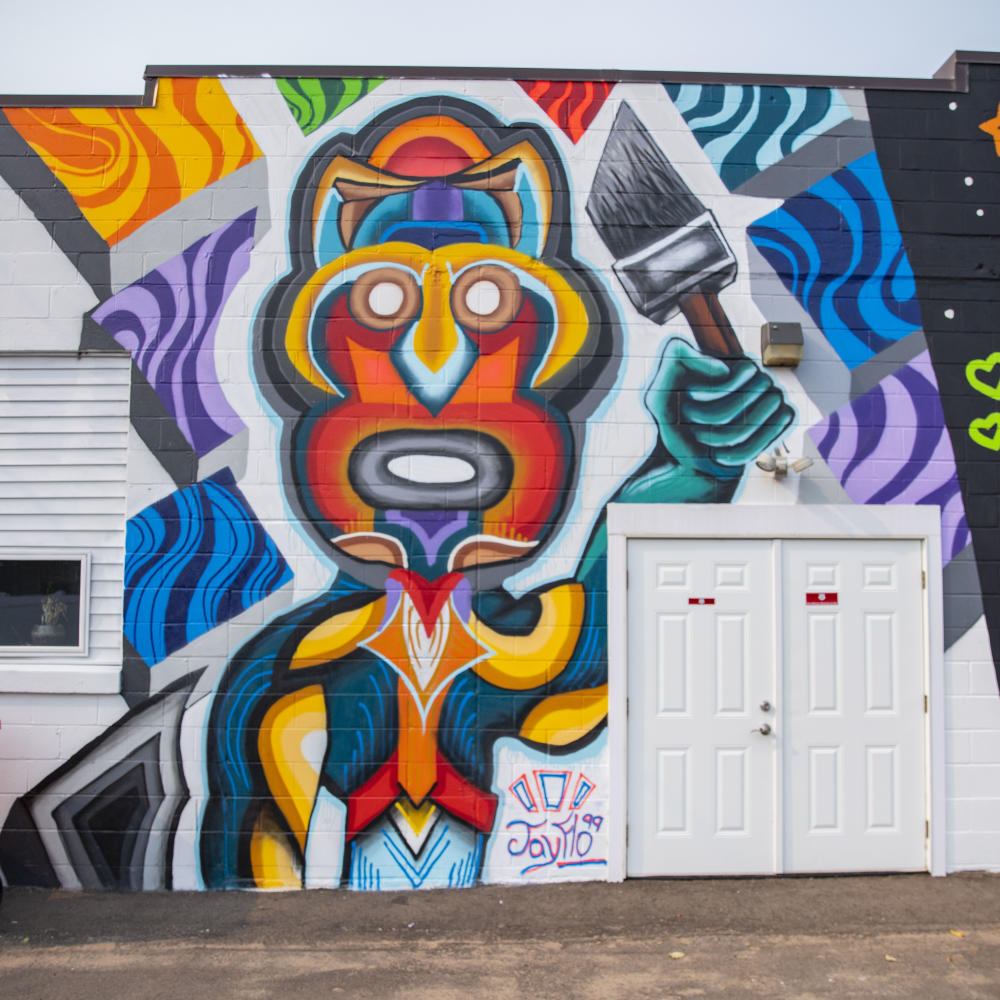 So what are you waiting for? Visit downtown Eau Claire to visit these murals in real life! Don't forget to grab a pic and post with #CaptureEC so we can join in the fun you are having.