Most cities of a certain size have a modest art gallery feature a statue or two. They might even have a sculpture garden. But very few can match the diverse array of three-dimensional art that pops up like tulips every spring across the city of Eau Claire. The yearlong exhibit, now poised to begin its sixth year, is called Sculpture Tour Eau Claire. Works by dozens of regional, national, and even international artists are part of the tour, which is spread across the downtown, Water Street, and Mayo Clinic areas.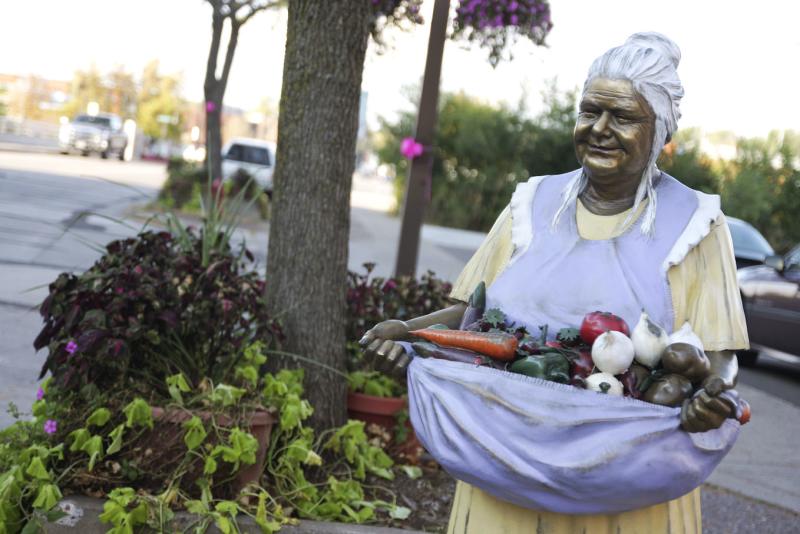 Perhaps you'd like to follow the tour from start to finish – that's about a three-mile loop – or maybe you'd prefer to serendipitously stumble across works of art as you go about your day in Eau Claire. Either way, the Sculpture Tour is an aesthetic delight and an artistic education. Furthermore – unlike most art galleries – it's absolutely free and open day and night. The 34 sculptures erected last year include everything from the enormous but playful Trojan Horse (made from salvaged steel computer panels) to the petite bronze Little Leo (a life-sized toddler peering into a birdbath). There are stunning, swirling abstractions, such as the polished steel of Spatial Harmony (created by Wisconsin artist Bruce Niemi) and whimsical storybook characters (a bronze Humpty Dumpty titled Eggciting News has been an eye-catcher downtown).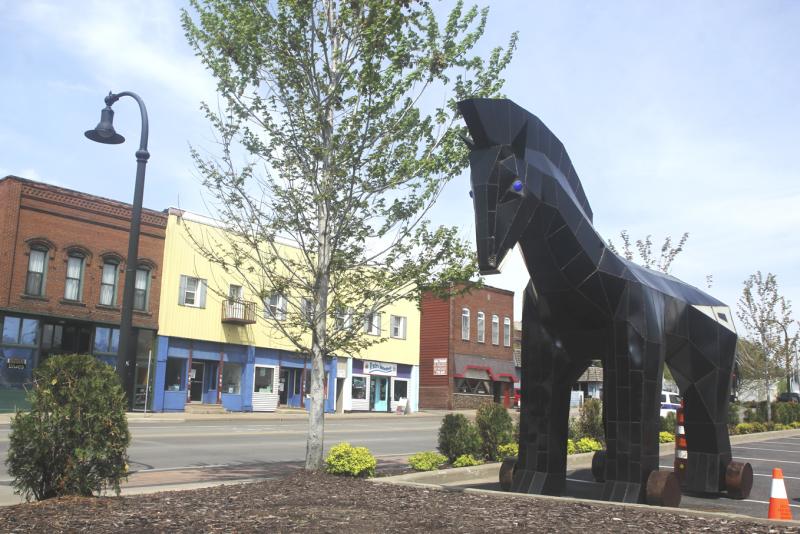 If you haven't enjoyed these and the other 30 components of the most recent tour, there's still a bit of time: They come down in mid-April. While most will be shipped away – either to return to their sculptors or to be shared with other cities with similar tours – at least four will stay in town, having been purchased by local art lovers or institutions. Since the tour was founded in 2011, more than 20 sculptures have found permanent homes in Eau Claire as a result of the tour, including annual People's Choice winners such as High Five (a bronze Great Dane you'll find in Phoenix Park) and The Blind Spot (a gargantuan frog unable to reach a fly on its back, who now delights kids and parents alike at the Owen Park playground).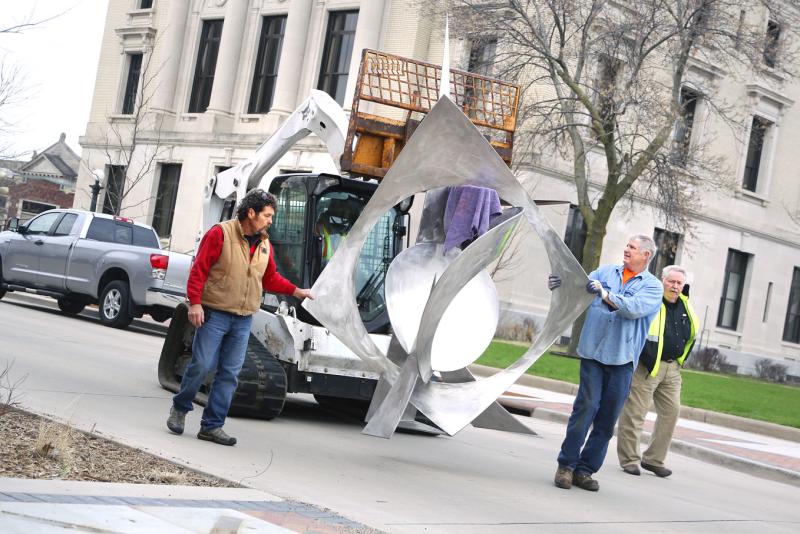 Don't worry, Eau Claire's streets will only by Sculpture Tour-less for a few weeks: in early May, volunteers – with the help of heavy-duty trucks and cranes – will begin erecting 34 new sculptures across the city. This time around, the Sculpture Tour's selection committee made a concerted effort to solicit sculptures from Midwestern artists. Eleven will be from sculptors from Wisconsin, Minnesota, and Indiana. "The committee considered solely on talent," says Michelle Koehn, the tour's executive director, "so it shows the strength of the art community here in the Midwest."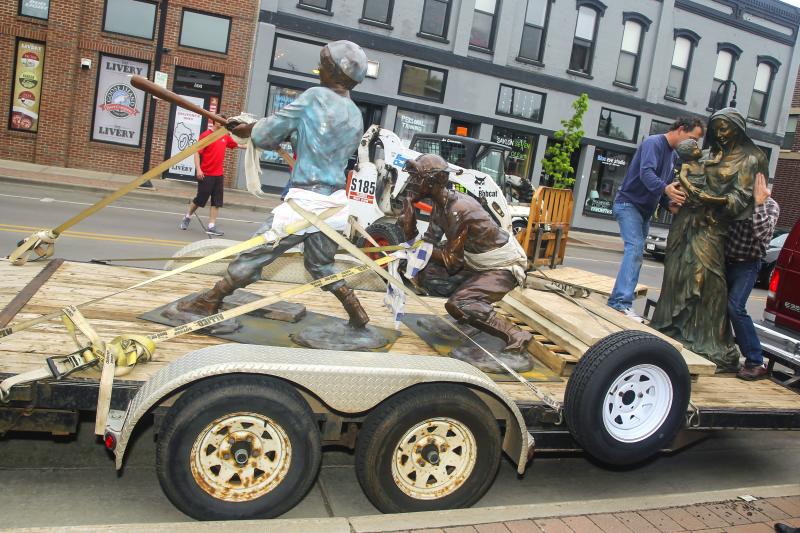 And for the coming year, the creative passion of that art community will be on display for the whole community.