Ultimate Family Road Trip from Chicago, IL to Eau Claire, WI
Get ready mom and dad! It's time to hit the open road for the ultimate family road trip taking you from your home in Chicago all the way up to Eau Claire, WI! We've mapped out stops along your journey that both you and kids will love. They will get to learn and play all along the way and the fun won't end once you've arrived in Eau Claire, or otherwise known as "Playful City USA". 

This itinerary includes 5 stops within a 6-hour ride. Time will fly by because it will be measured by unforgettable moments rather than mile markers. Plus, no road trip is long when you have some good company! Tell your kids to pack their bags because it's time for a staycation in America's Dairyland! Eau Claire, WI here we come!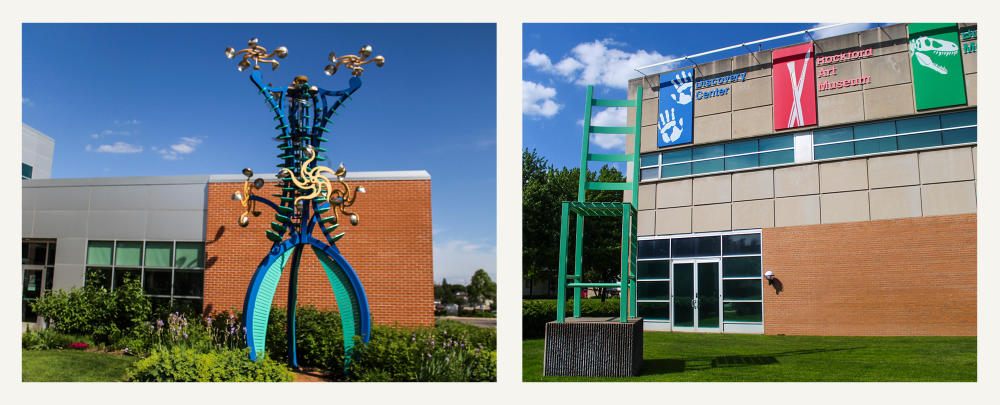 This first stop will certainly set the tone for your kids for the fun that is to come ahead throughout this entire trip. For only $9 a person, the Discovery Center Museum has over 300 interactive exhibits for kids to explore and learn something from. They can forecast the weather in a television studio or release all their energy at Rock Discovery Park, the first community-built outdoor science park in the nation. You may have a hard time dragging your kids out of here because this place was ranked "one of the 12 best children's museums" by Forbes Magazine. You'll have to assure the kiddos that there is much more to see and do on this road trip and once you arrive in Eau Claire, WI.
If you like this, check out the Children's Museum (coming November 2022) in Eau Claire!

The learning and exploring do not stop at the Discovery Center Museum back in Rockford. Now that you're officially in Wisconsin, you and your family can take a tour of the Wisconsin State Capitol building and learn about the Wisconsin government and the history of the building. Not only that, but you'll be able to catch a look at the interior dome of the rotunda which is the only granite dome in the United States! The tour of the building is free and takes about 45-60 minutes. If you are visiting in the summer, be sure to step out on the observation deck for a stunning view of the always-bustling city of Madison, WI. You'll be able to look down State St. and maybe even pick out a great restaurant to grab some grub!
If you like this, check out the Chippewa Valley Museum in Eau Claire!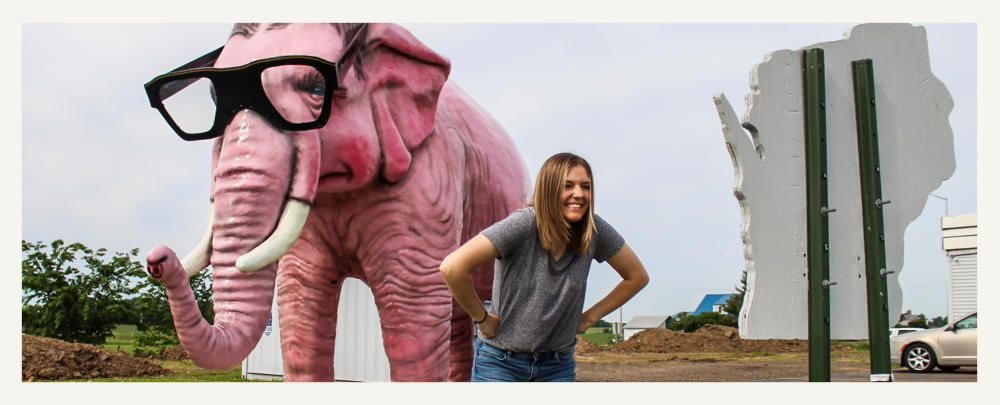 3. Pinkie the Elephant in Deforest, WI
Get your cameras out, Mom and Dad because this stop is a mega photo opportunity that you'll want to show all your friends! Pinkie, a pink elephant sculpture, has lived at the Shell gas station off Highway V since the mid-1960s. Travelers of all ages LOVE Pinkie and are eager to grab a selfie with this fella! To get your entire family in the picture, there is even a selfie stand made for you to set your phone on to get a perfect picture using the self-timer on your phone. Get this. There is even a bin filled with photo props to make your photo as silly and fun as you want it to be! Smile everyone and say, "Cheese!" It's only fitting since you are in America's Dairyland! ;)
If you like this, check out Paul & Babe at the Wisconsin Logging Museum in Eau Claire!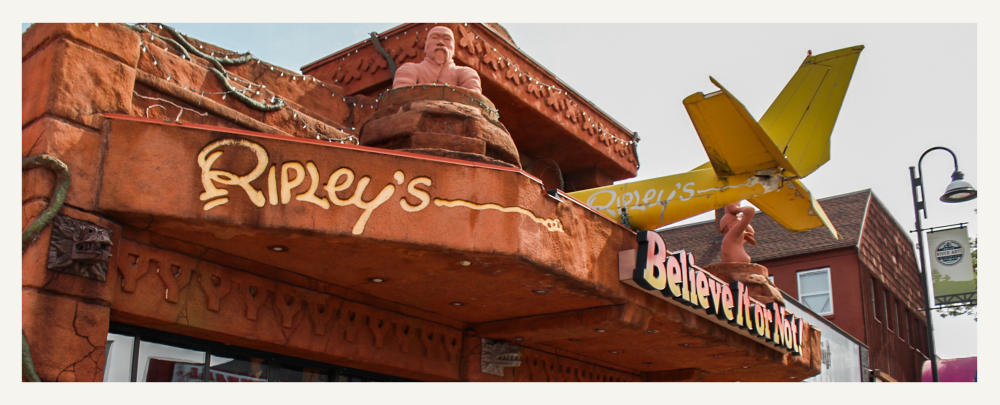 Described as the weirdest experience at the Dells, Ripley's Believe it or Not has three floors of 11 themed galleries and over 200 artifacts like shrunken heads and a picture made from entirely toaster crumbs. As you walk in, you'll ask yourself if you really believe it or not and when you walk out, you'll be full of strange facts you had never even heard of! This stop is worth every penny for all the memories your family will make together.
If you like this, check out the Eau Claire Sculpture Tour!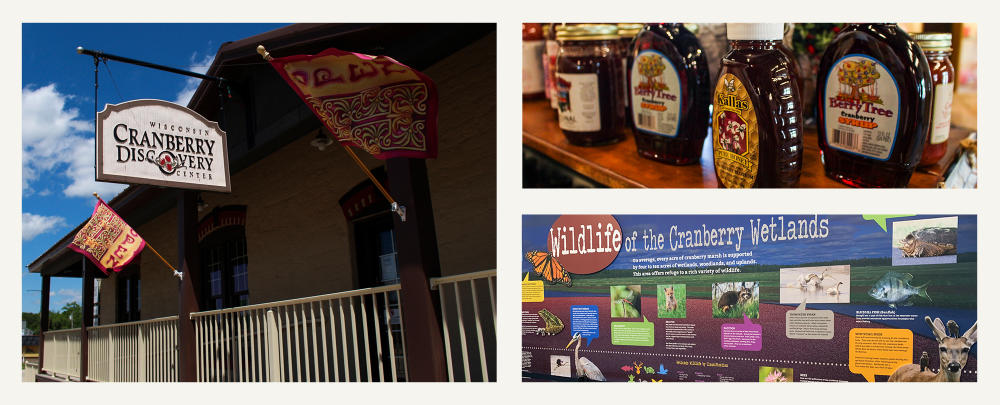 Did you know that Wisconsin's number 1 fruit crop is cranberries?! You can learn more about the cranberry industry and the history of Wisconsin cranberries at the Wisconsin Cranberry Discovery Center.  After you stroll through the museum on the ground floor, head back upstairs and treat yourself and your family to some ice cream from the parlor. The first floor also houses the gift boutique where you can grab some more cranberry-filled treats or a souvenir to bring home. At this point in the road trip, everyone deserves a tasty treat for being well-behaved in the car this long!
If you like this, check out Beaver Creek Reserve in Fall Creek (a short drive from Eau Claire)!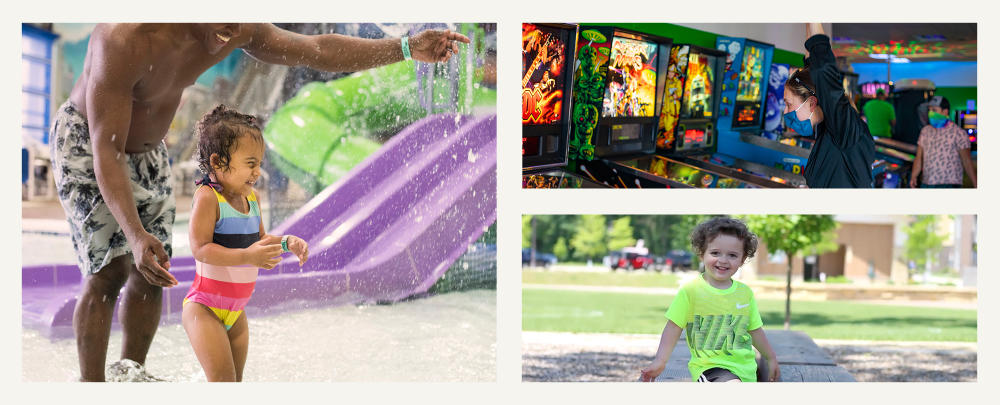 This is when the kids ask, "Are we there yet?", and you say yes, we're here! They have no idea how much fun is yet to be had! The future of your family's trip may hold arcade games, or a wet day splashing around at the Chaos Water Park at the Metropolis Hotel or even a picnic at River Prairie Park. To plan some time in Eau Claire that your family will never forget, check out the places to stay, our top family-friendly attractions, and some events that you will not want to miss while you are here. If you have any questions or would like some more recommendations, feel free to give us a call at 715-831-2345 or message us on Facebook.
We hope you and your family have a trip of a lifetime! So good in fact, that we always welcome you to come back! Now, pack up your family for the open road; good times are just around the corner!
Make It a Foodie Road Trip!