Creative Economy Week
May 8-15, 2021
Creative Economy Week celebrates the creative movement in Wisconsin. In Eau Claire, we are fortunate to have a vibrant local creative economy that we all contribute to whether as producers or consumers. This week will showcase and explore creative endeavors and processes within the community. We welcome you to join in on the conversation and participate in the programs that make Eau Claire a creative destination.
The creative economy is centered in the power and interplay of art, culture, and ideas to inspire and cultivate meaningful work and impact economic growth. It is the collaboration between human creativity, ideas, knowledge, intellectual property and technology. Constantly evolving, creative economy hinges on the sum of all creative industries. Creative industries include advertising, architecture, art, design, fashion, film, literary, video, photography, music, performing arts, publishing, research and development, software, electronic publishing, tv, radio and so much more. These industries play a vital role in our everyday lives.
Join the Creative Economy Week conversation on the artFULL Eau Claire Facebook page. 
Thank you to all Creative Economy Week committee members and community creatives who help make this celebratory week special. 
artFULL Eau Claire Youtube Playlists
Enjoy these YouTube playlists that showcase some of the many creative things happening in our community. Check out the artFULL YouTube channel.
| | |
| --- | --- |
| Creative Content for Kids | Eau Claire Stories |
| Music Videos | Live Performances |
| Podcasts | Visual Arts & Tours |
Gallery Window Walk Map - 2020
Eighteen participating businesses featuring art on loan from four galleries: 200 Main Art & Wine Gallery, Galaudet Gallery, Artisan Forge Studios, and Caradori Pottery.  Brought to you by: ArtFly, Downtown Eau Claire, Inc., and Eau Claire Public Arts Council.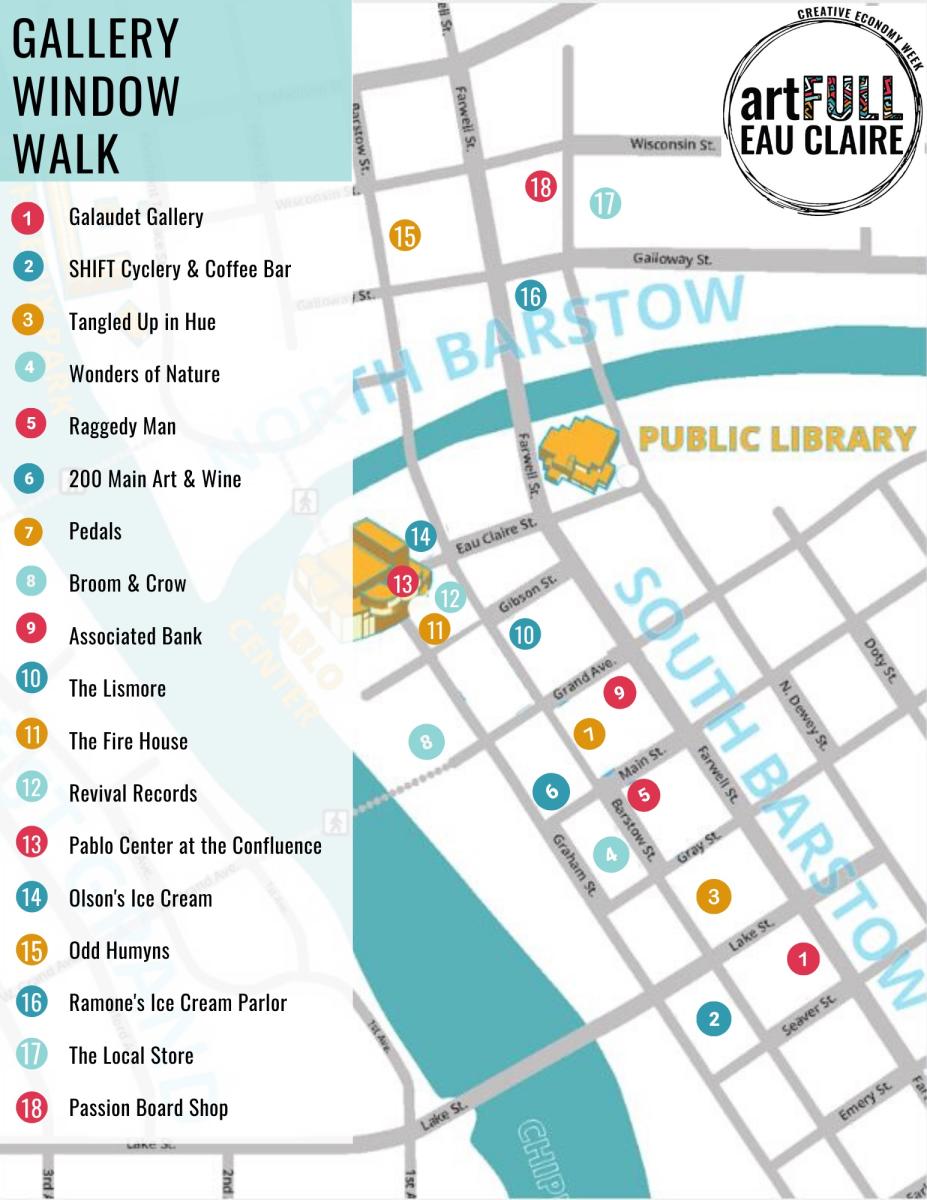 Gallery Window Walk Locations & Artists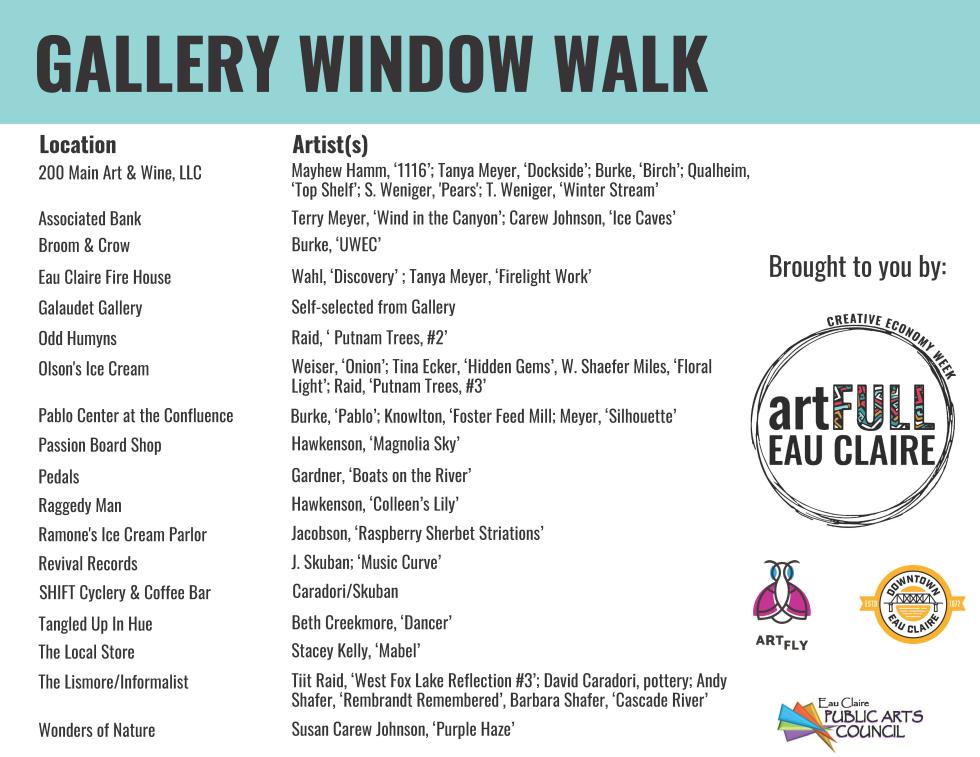 If you have a Creative Economy Week event that we should know about, submit your event and make sure to tag the event category as "Creative Economy Week".