TBEX Parties
If there's one thing Eau Claire, WI knows how to do, it's putting on one heck of a party! Celebrate your time in Eau Claire with us by attending our evening parties starting on Tuesday, July 18th, and continuing Wednesday and Thursday! See what's on the lineup below! To view the full conference schedule, click here. We can't wait for you all to experience our stomping grounds! 
IMPORTANT: Please make sure to wear your TBEX conference attendee badge at all TBEX events.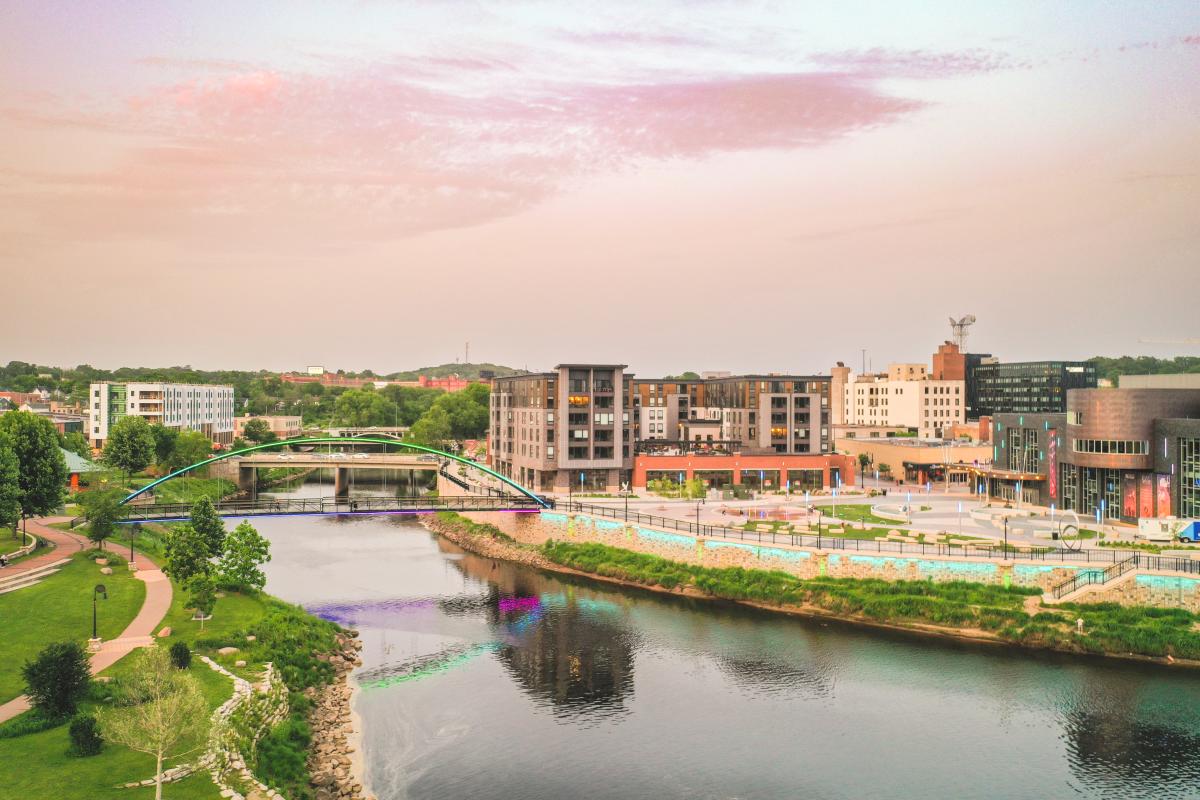 Opening Night Party at Haymarket Plaza
Date & Time: Tuesday, July 18, 2023 | 7-10 PM
Description: Get ready to PARTY! Nestled in the heart of downtown Eau Claire, Haymarket Plaza sets the perfect stage for an unforgettable gathering. Joins us for a night filled with loads of live entertainment including a DJ who will put down some wicked beats, local pizza and BBQ and delicious drinks! Gather your friends, pull on your dancing shoes, and get ready to toast your glass to what will be an incredible week ahead here in Eau Claire, WI!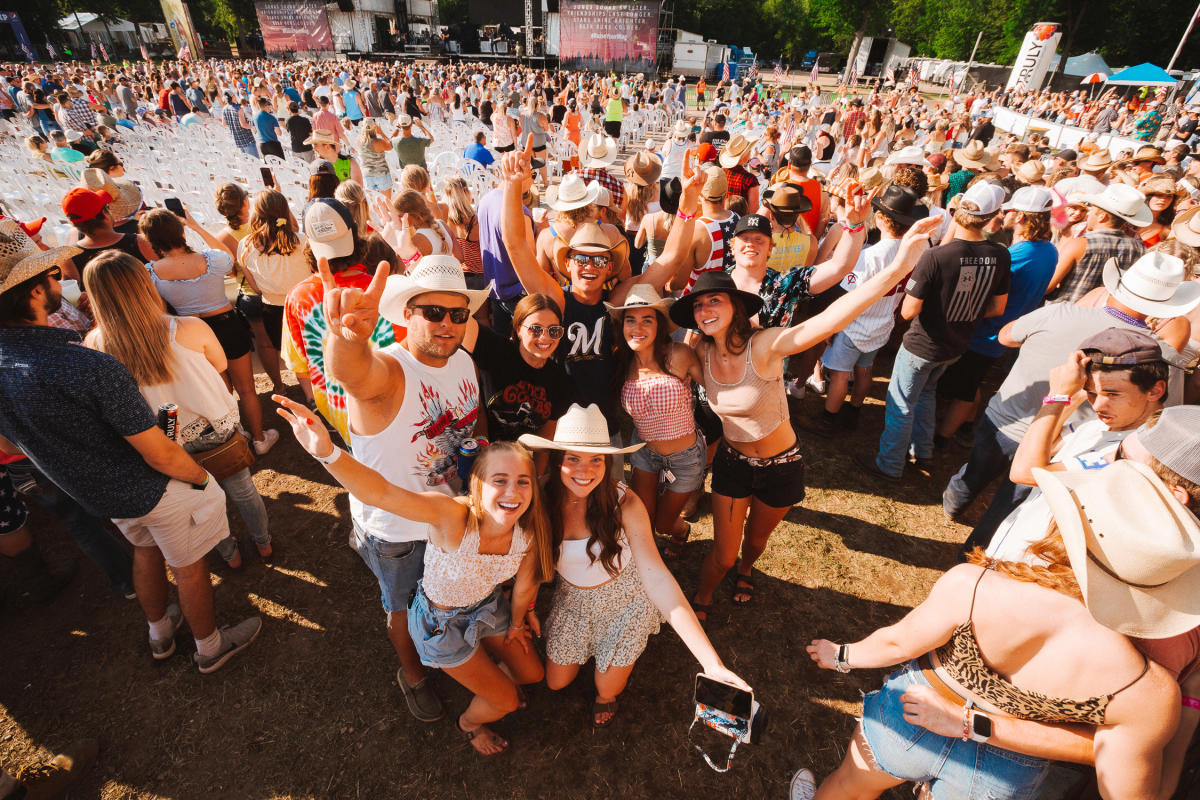 Country Jam Kick-Off Party 
Date & Time: Wednesday, July 19, 2023 | 7 PM 
NOTE: There will be NO parking on site. All shuttles will depart from Pablo Center at 6:15 PM. See the full shuttle schedule here.
Description: Calling all the country music fans out there! Eau Claire's annual Country Jam will be taking place July 20-22, but we're inviting our TBEX friends to a Country Jam kickoff party that you will NOT want to miss! The night will include live performances by Muscadine Bloodline and Jon Wolfe starting at 7 PM on the Twisted Tea High Country K102 Stage. Dinner in the Crescent Event Venue will include a classic Wisconsin Fish Fry with fries and deep-fried cheese curds provided by KP Catering and 2 drink tickets per person. Get ready to get your "YEEHAW" on!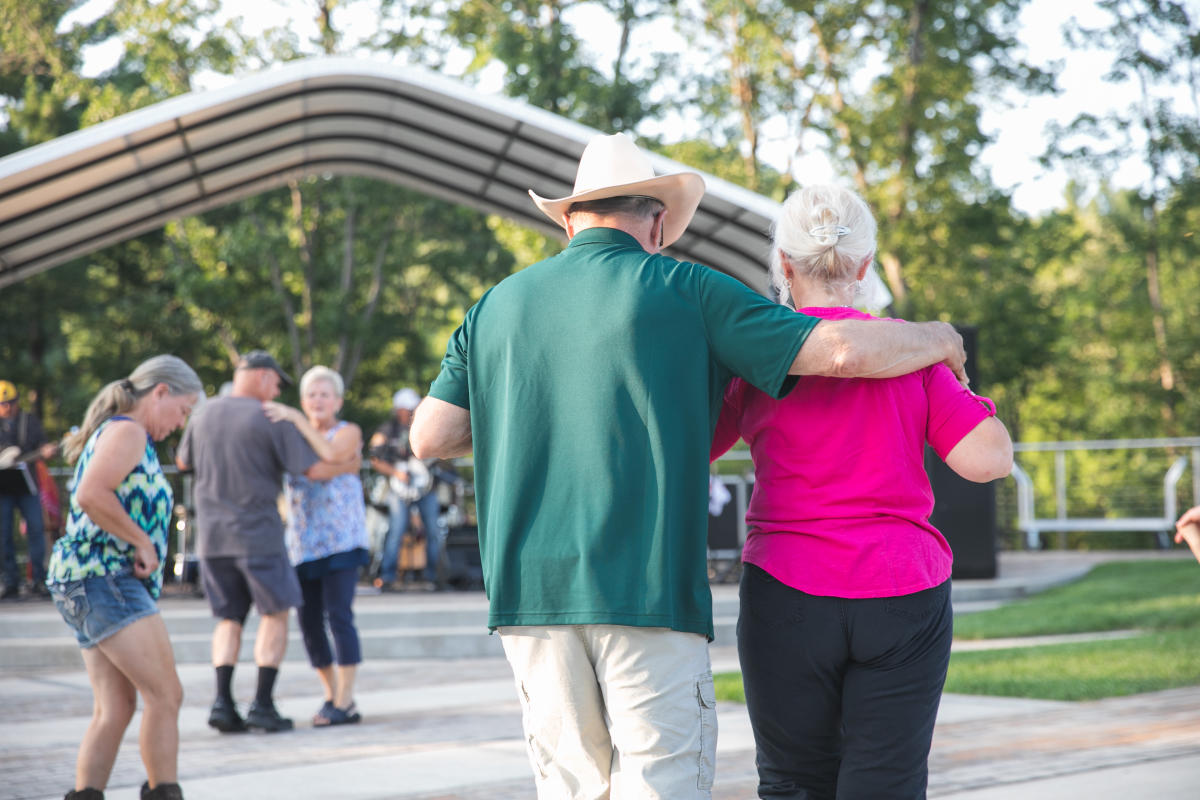 Closing Party at River Prairie Park
Date & Time: Thursday, July 20, 2023 | 6-9 PM
Description: Your time in Eau Claire, WI has to end with a bang! That's why we've planned one killer party at River Prairie Park in Altoona, WI! River Prairie will be hosting an artist market, a performance by the Thundermen at the Prevea Ampitheater, a line dancing lesson (5:30-6:30 PM), and a variety of different food trucks including Tasty Trolley, Dhimiters, Big Papa BBQ, Snowie of Altoona, Olson's Ice Cream, Beez Neez and Richard & Co. Donuts! Make sure to stop into the River Prairie Center to pick up your "River Prairie Bucket List" to see other areas of the park we recommend you explore while you're here. Snap a photo in front of each listed spot and be entered into a drawing to win a 2-night stay in Eau Claire in 2024! Don't forget to pay a visit to River Prairie's restaurants too! Here's what the restaurants have in store for our TBEX friends:
- 44 Below: Ice Cream Samples
- Cowboy Jack's: Wings & Whiskey Tasting
- Helix: Wine Sampling
- Staybridge Suites: Brats & Beer