EAT & DRINK
Wisconsin may be known for beer, cheese and Friday Night Fish Fries (and rightfully so), but welcome to the world of Eau Claire cuisine! With diverse international flavors, bars & grills (all with top-notch cheese curds and burgers), as well as one-of-a-kind coffee shops and cafes, local Eau Claire restaurants are favorites for those who live here and they may become your favorites too!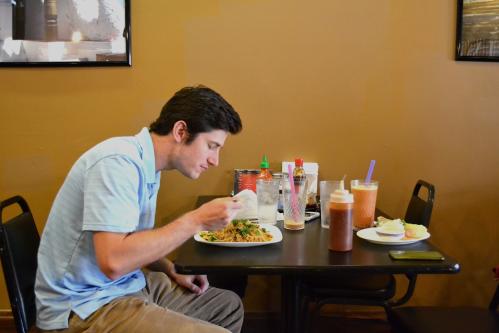 Tyler loves Thai cuisine and is happy there is such an abundance of Thai flavors in Eau Claire. One of his favorite places, Rice Palace, is located in downtown Eau Claire. He loves ordering their milk tea flavored Boba Tea and the crab rangoon appetizer! Another favorite is the spring rolls because they're HUGE and only $1.75; what a deal!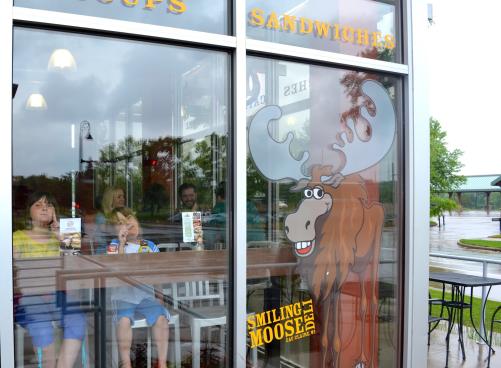 Although Esme and Lila had never been to Smiling Moose Deli before, this riverside restaurant, just on the edge of downtown is a favorite for many, especially the farmer's market crowd! With a large sandwich, salad and coffee menu, the Smiling Moose will keep you smiling at breakfast, lunch AND dinner. Esme and Lila knew what they wanted right away: build your own sandwich (with turkey AND bacon) along with some BBQ chips!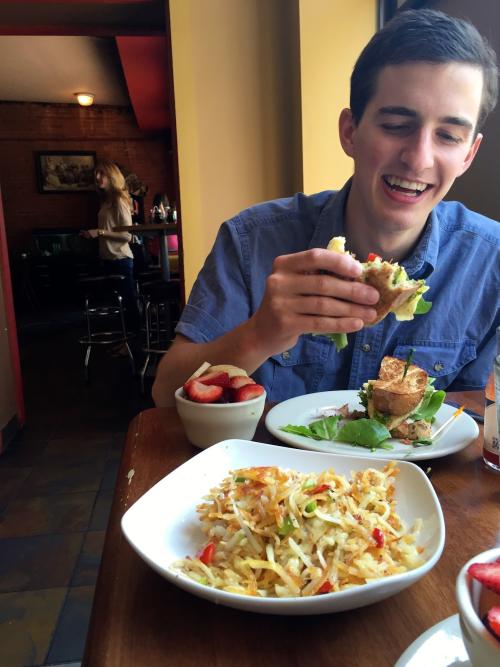 This is The Nucleus, where locals get the most delicious breakfasts and lunches, and almost always run into somebody they know. Connected to one of Eau Claire's favorite riverside coffee shops, The Nucleus is always full of energy and an overflow of happiness and food satisfaction. Try one of their hashbrown dishes or a cup of fresh fruit. Don't forget to get the famous Racy's Blend coffee as well!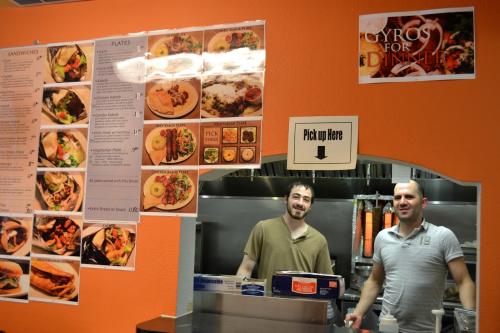 Friendly, quick service, outdoor seating, downtown location, outstanding flavors. This is what you're signing up for when you walk in the doors of Water Street Deli and Grocery. Their most popular order is a giant, tasty gyro, but their vegetarian customers love the falafel. A favorite for many locals, especially the university students who live close, these regulars will often call this Eau Claire restaurant the "Med Del," short for Mediterranean Deli. So visit Eau Claire like a local and check it out!