Guy's Weekend in Eau Claire
EAU yeah! Time for a weekend with the boys! Going away for the weekend with some of your best buds might be just what you need. Eau Claire has some ideas for things to do with your crew. It'll have you swinging clubs together, raising your glasses and even throwing axes (safely)! See what Eau Claire has in store for you for your guy's weekend!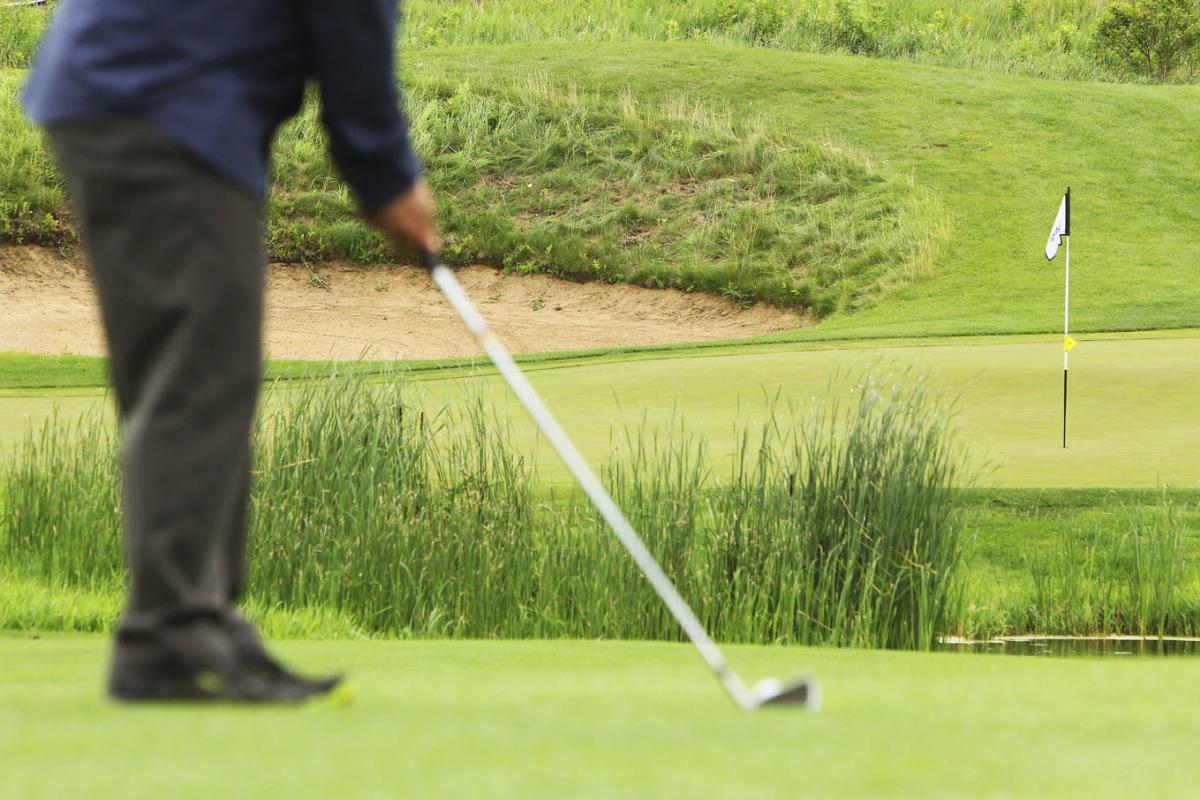 Kick off your boys weekend in Eau Claire with a round of 18 holes! Eau Claire has some of the most scenic golf courses like Osseo Golf Club, Mill Run, Wild Ridge, and Hickory Hills. Make sure when you pack that you don't forget your clubs! Start up the cart, maybe even grab a drink and have a good time with the guys!

When you and the boys have worked up an appetite, head over to River Prairie for food and drinks. You have several places to choose from but all will result in the same outcome: good times and happy bellies. Head to Cowboys Jack's for a darn fun happy hour on their outdoor patio and if you want a little bit more action, 44 North has an arcade on its first floor! Challenge the boys to see who can shoot the most consecutive hoops! Sometimes the guys can get down with some pizza. If that's the case, then to Za 51 you go! Want a taste of the tropics in the midwest? Somewhere Pub is the place to be.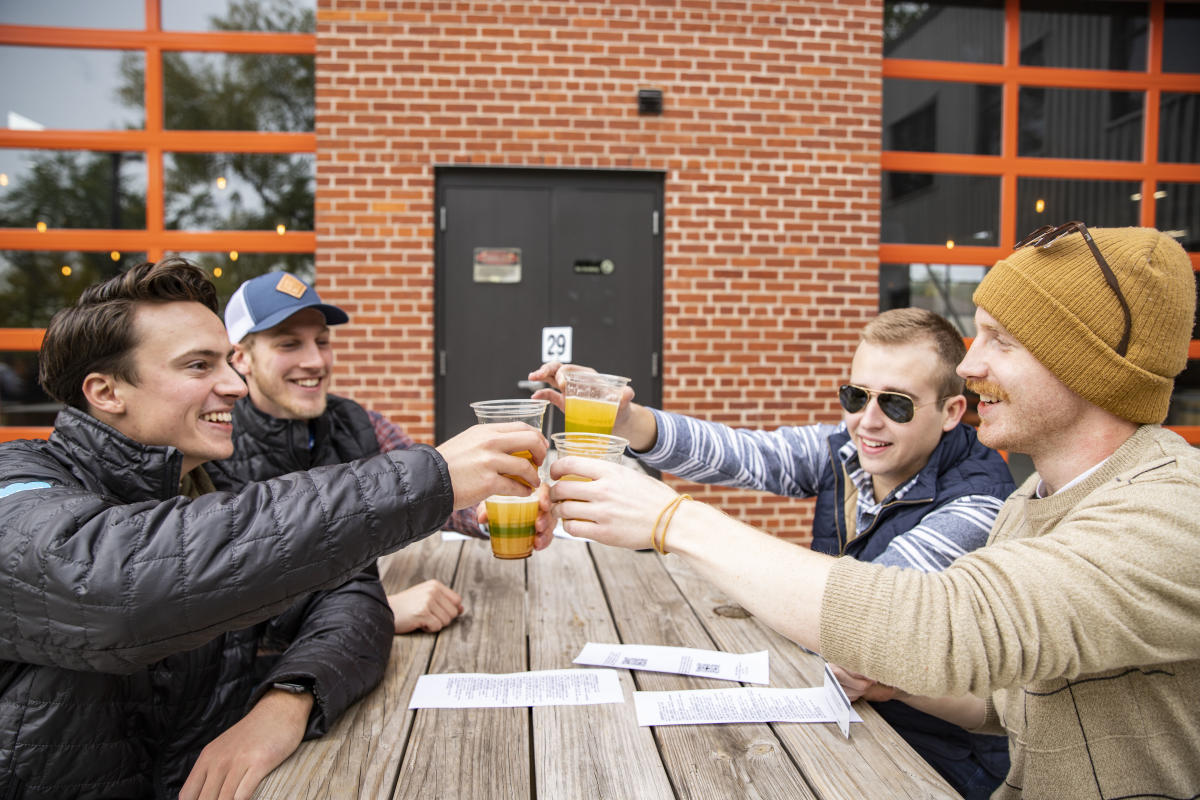 Would it really be a guy's weekend without some brewskis? Lucky for you and the boys, Eau Claire has many different breweries for you to go to and fill up your flights. If you want to gulp down some German Lagers, then Lazy Monk is the place to go. The Brewing Projekt puts a fun twist on traditional breweries by brewing up some fresh and innovative flavors. You and the crew can kick back and relax on the rooftop patio or get a friendly game of Kubb going on the lawn here too! There are many others: Modicum, K Point, and Ombibulous. We can't forget Leinenkugel's in Chippewa Falls too! You may have to extend your trip to Eau Claire so you can cross all these off your list. 

Tell the girlfriends and wives that you are "Gone Fishin'!" in the city of clear water! Literally, that is what "Eau Claire" translates to from French to English. With two rivers crossing through the city and plenty of lakes surrounding our area, there is certainly a place for you and the guys to cast your rods. If you and the squad don't necessarily call yourselves fishermen, then there's more you can do to get some water action on your trip. You can race through the waters on kayaks or let the current of the rivers do the work for you while you go tubing. Just don't forget to pack those swim trunks.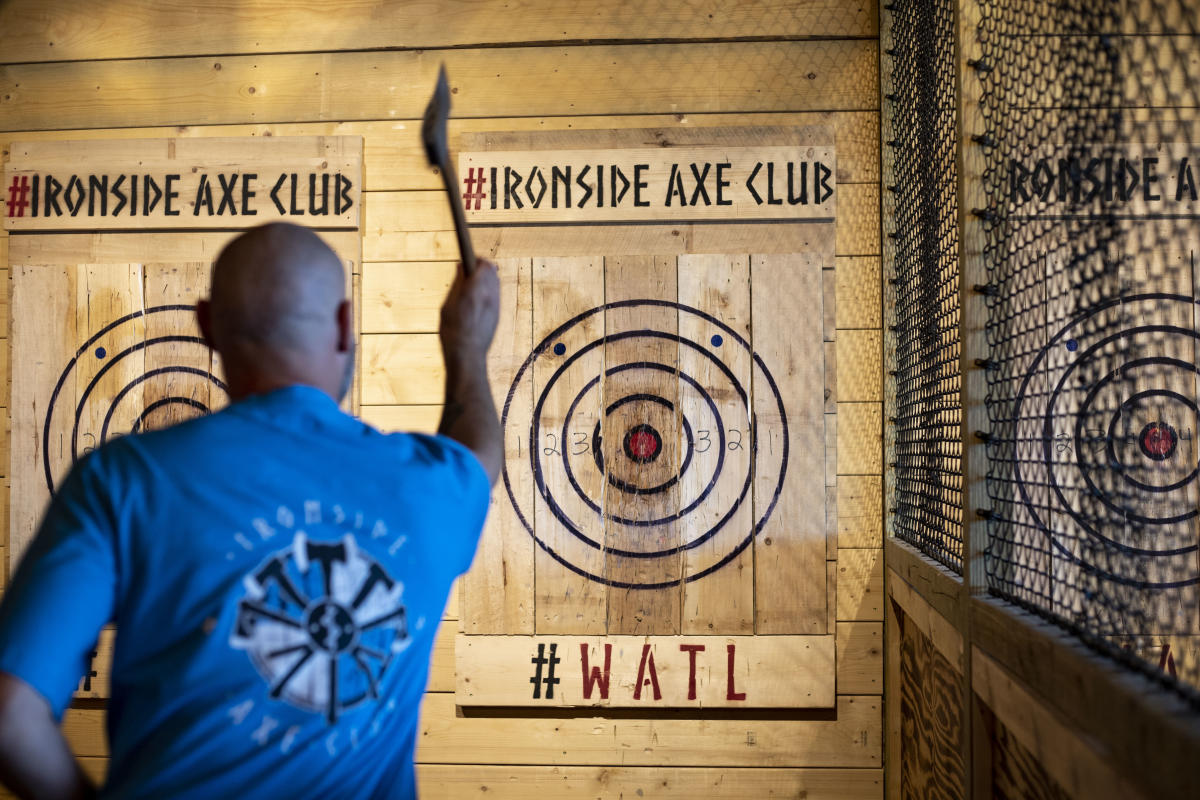 To really bring some thrill to your weekend with the boys, try axe throwing! The Ironside Axe Club has four locations throughout the midwest with Eau Claire being one of them. The experts here will teach you all that it takes to get that axe right on the target from the way you stand to the way you release the axe from your hands. Who knows... maybe if you guys are good, you can create your own league!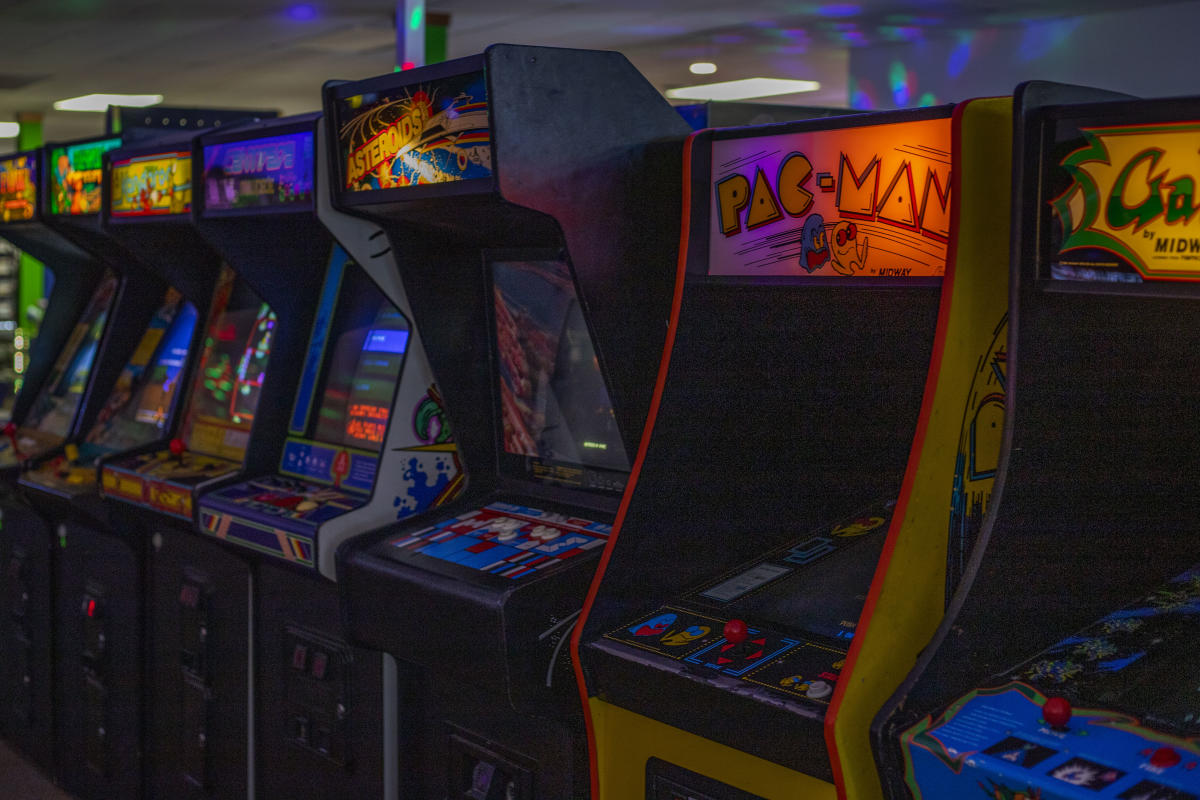 Right next door to the Ironside Axe Club is Eau Claire Games and Arcade. If axe throwing wasn't enough competition for you guys, take on each other at playing some retro games here and seeing if you can get their name on the leaderboard. Loser buys everyone a round of beer? If that's the bet, then you don't need to go far. Growler Guys is right down the road. Being their only location in the midwest, Growler Guys brings many different brews in from not only other breweries throughout the state but the country! They have everything from IPAs, Stouts, Ales, Ciders and even Kombucha! 

Before you wrap up your weekend, you have to experience Osseo, WI. It's a short ride south of Eau Claire but it has much to offer to make your weekend here one that you'll always want to relive. Osseo is actually home to some pretty rad ATV trails. After kicking the dust up on the trails, park the ATVs at Northwoods Brew Pub. You may be thinking, "another brewery?!" Well, yes! They have their very own rotating tap list and a kitchen that whips up some tasty dishes to pair with your beer. What more can ya ask for?!