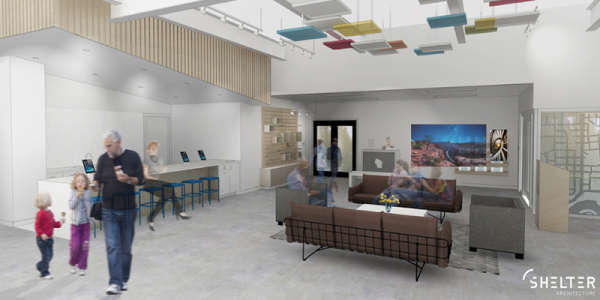 Visit Eau Claire Experience Center Grand Opening
128 Graham Ave.
Eau Claire, WI 54701
The Pablo Center at the Confluence
Every day in Eau Claire is an originality contest, and Visit Eau Claire is excited to announce the opening of their new experience center - an artful and one-of-a-kind space for visitors and locals alike to get inspiration for exploring Eau Claire and the greater Chippewa Valley. Consider it a centerpiece for the Land of Originality.

The new experience center opens its doors to the public on Friday, October 26 at 3 p.m. 

What you can expect: 
- Free limited-edition poster for the first 100 people to arrive
- Live music with the Ukulele Klub of Eau Claire starting at 3:30 p.m., 
- The Ben Shaw Band will be performing live music from 5 - 7 p.m. 
- Debut of the Tangled Up in Hue pop-up shop
- Live screen printing by Ambient Inks
- Bloody Mary bar featuring Chip Magnet, Silver Spring Foods and Rump's Butcher Shoppe

Oh, it's happening. Follow Visit Eau Claire on Instagram to see for yourself!