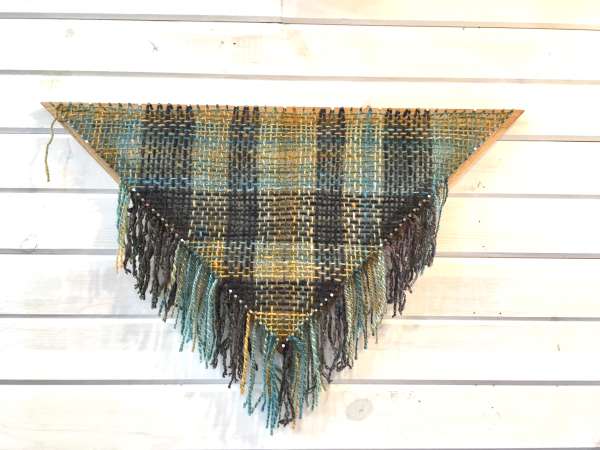 Triangle Loom Weaving Class
416 S Barstow St.
Eau Claire, WI 54701
Learn to weave on a triangle loom! These looms are perfect for making handkerchiefs and shawls. You will learn on a small 2' loom to make a cowl. This class is for beginners. Most materials included. You will need Bulky Yarn - 33 yards for weaving and 22 yards for fringe, bring your own or purchase in the shop. Seats are limited. Looms will be available for purchase after the class.

Pre-Registration is required.

10% off all purchases made the day of the class!