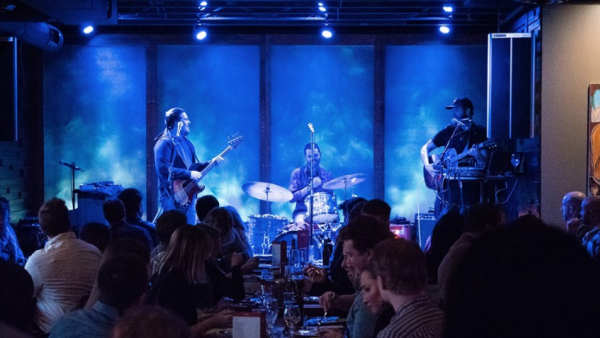 Lock Inn with Justin Vernon & Sean Carey
516 Galloway Street
Eau Claire, WI 54701
Join a unique and exclusive overnight experience of food, music, camaraderie, and more. These two events offer fans of Justin Vernon and Sean Carey a once-in-a-lifetime opportunity to enjoy an evening curated entirely by their musical, culinary, and cultural sensibilities from beginning to end. And did we mention the possibility of special guests!?

Upon check-in, throughout the property and bar you'll hear a playlist filled with songs selected by Vernon and Carey. Then, during a relaxing and very special six-course dinner crafted in collaboration with Chef Nathan Berg, Vernon and Carey will perform live on the stage in The Lakely. Later, they'll be joined throughout the night by other yet-to-be-named musical guests from their stable of friends and creative collaborators.

Only 30 packages will be sold for each date, making each Lock Inn available to only a select few. Other package highlights include a limited-edition event poster, morning yoga in The Gallery, brunch from a prix fixe menu, and the opportunity to be a part of an incredibly special experience.