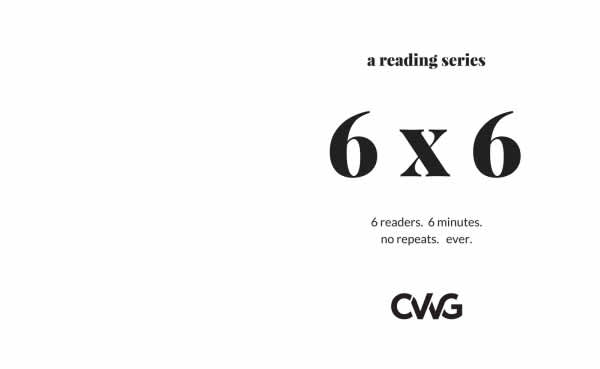 6x6 Reading Series: "A Light in the Dark"
205 N Dewey St.
Eau Claire, WI 54703
What happens when 6 readers have 6 minutes to share their finest work? Welcome to 6x6, a reading series sponsored by the Chippewa Valley Writers Guild and hosted by Jan Carroll.

This 6x6 reading features Karen Loeb, Wilma Clark, Sandy Wagner, Frank Fucile, Lindsey Brandrup, and Andrew Patrie. The theme this time will be "A Light in the Dark."