Date Night in Eau Claire
You're so lucky to find yourself in Eau Claire for the most controversially heart-warming holiday of the year: Good ole' Valentine's Day. Whether you're looking for a traditional dinner and movie date, an adventurous night that won't be easily forgotten or a day full art and culture, Eau Claire has you covered. Are you ready to feel the love? 
Classic date night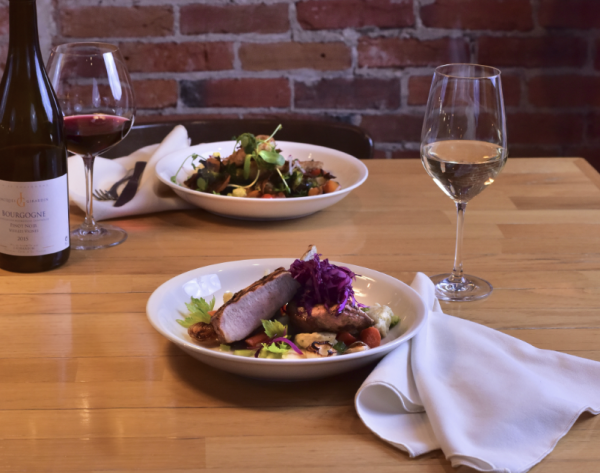 A dinner and a movie date is a classic for a reason, and Eau Claire does it right. If you're looking for a fine dining option in Eau Claire on Valentine's Day, you'll have to choose between The Lakely, The Informalist or Mona Lisa's. Treat yourself to a delicious meal, some craft cocktails or wine and enjoy the finer things in life this Valentine's Day. Your significant other is sure to appreciate it. 
When dinner is over, you can stay downtown and head to Micon's Downtown Budget Theatre. This quaint little theatre is the perfect spot for date night. The minute you step through the doors, you'll feel like you're the one in a movie and have just traveled back in time. There's just something about an old-timey theatre that's a little magical. Even though you'll probably be too full for popcorn, you'll still enjoy the movie nonetheless. If you really want to impress, you can even let your date pick the movie this time. 
The artsy night out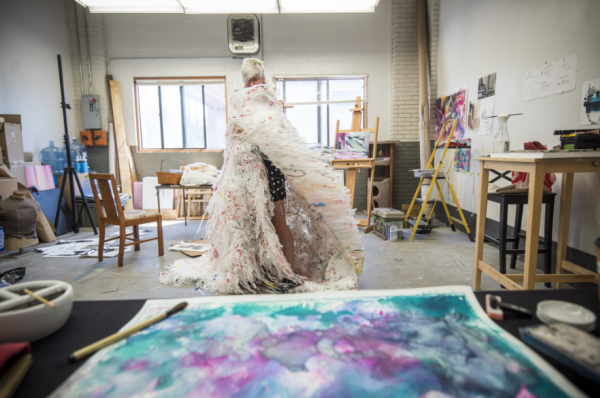 If you're looking to embrace your artsy side this Valentine's Day, head over to Cheers Pablo to sip on some wine and really showcase your creativity. There's even a special price and painting for all you love birds. For those of you without that natural artist ability, don't worry, beginners are more than welcome. Plus, that wine should give you that creative boost you may need.
If you want to keep the creativity flowing during dinner, Stella Blues is the obvious choice. All of the colorful decorations and flavorful dishes are sure to inspire. 
You may even want to start the celebration a little early at the Banbury Art Crawl on Feb 8 and 9. With over 100 local artists selling and showcasing their work, you're sure to find some great keepsakes that you can keep for years and years. And, of course, in true Eau Claire style, there will be entertainment, food and drinks all day long. If you're feeling up for it, you and your date can even play a little game. Each of you picks out a piece of art for each other to enjoy and then presents it to the other afterwards.
A day of relaxation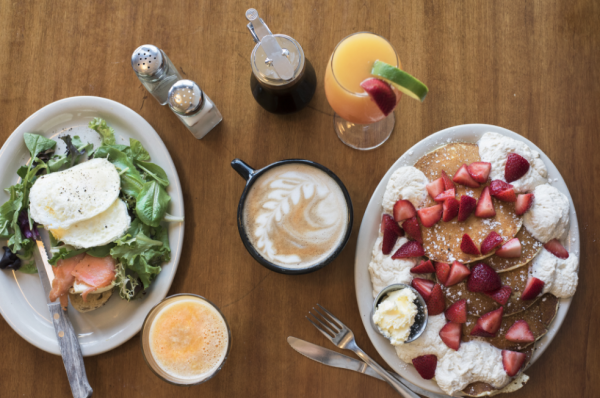 If you're looking for some rest and relaxation this Valentine's Day, there are plenty of options for TLC around the city. First, you can head to The Nucleus for a mimosa and a breakfast fit for royalty, but don't forget to let yourself sleep in today. You both deserve it.
The main activity for the day should be treating yourself and your partner to a relaxing massage or facial at Massage Envy. Who couldn't use a nice massage every once in a while, right? You can let all of your worries slip away in this bliss.
Let yourself move slowly throughout the day, there's no rush! Just make sure to get to Infinity to enjoy the Valentine's Day Date Package at some point. This deal includes a local pairing plate to share, a bottle of signature wine and even a romantic rose. End the day sitting at the winery and enjoying the company of your date... There's just nothing more relaxing than that. 
A night of romance in beautiful Eau Claire. Capture the sweet moments and share with #CaptureEC! We can't wait to feel the love in the air.