If you're not familiar with the mass float spectacular known as Frenchtown Annual Tube Float and Regatta, or FATFAR for short, then there are two things I can promise you will be true by the end of this blog. Firstly, you will be disappointed you missed this year's float. Secondly, you'll start planning for next year already. FATFAR is something that you have to truly see to believe and with this being my first year experiencing it I can safely say that I didn't understand the size of this event until I saw it for myself, lucky for you I brought along a camera so you can all share my experience.

Starting at the boat landing on Riverside and Main in Chippewa Falls, people gather from all around to go down the river in a floating community. Those in their first year or two of FATFAR will come small tubes in tow with a few drinks and some sunscreen, but what distinguishes the pros from the novices in FATFAR tradition is the ingenuity of your floating devices. A simple tube will do to get you down the river, but what's really surprising to see is a floating trampoline or a party boat with a speaker system big enough to fill the river with sound.

Most people start to trickle in at about 10:30 a.m. to 11 a.m. but the real action starts around noon when the first floats start to make their voyage down the best lazy river ever. From little tubes to floating cities, from kayaks to party boats, all are welcome and all are community as you make your way down the river. The float lasts about two hours depending on the speed of the river and how many pit stops you make along the way, but ask the floaters and the two hour trip feels like it takes most of the afternoon.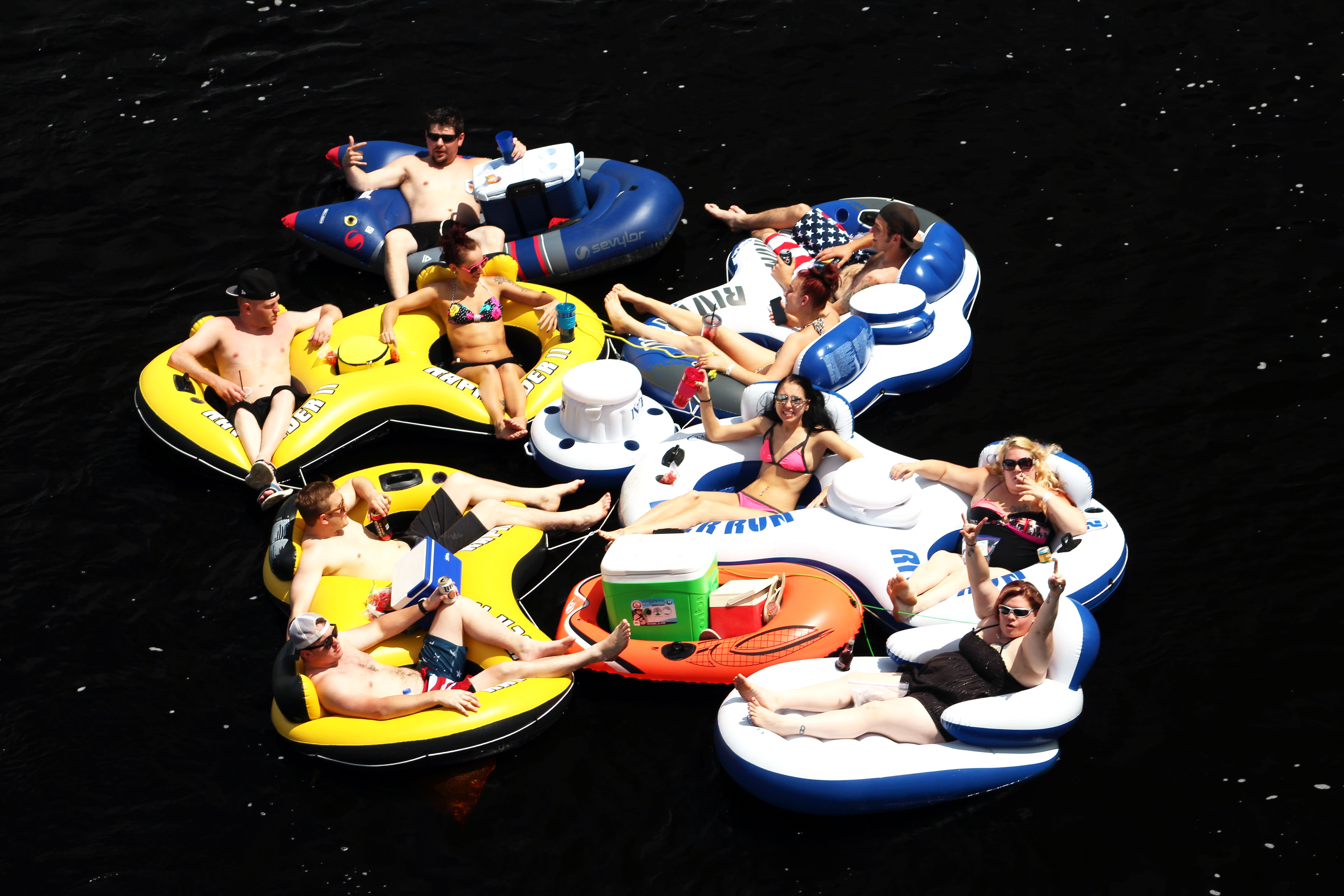 When you've had your fun and you reach the end of your trip you'll find yourself at Loopy's, a bar sitting on the river that hosts the after party for those who wish to stick around. They also run a shuttle service for those who just want to get back to their cars after the float. Loopy's knows their crowd and they've learned exactly what people want at the end of floating, drink and food specials, some shade to avoid the sun you've been in all day, and a great DJ setup to keep the party going. While yours truly didn't stick around for the all night party I did hang out long enough to get a sense of the place and how great the rest of your day feels.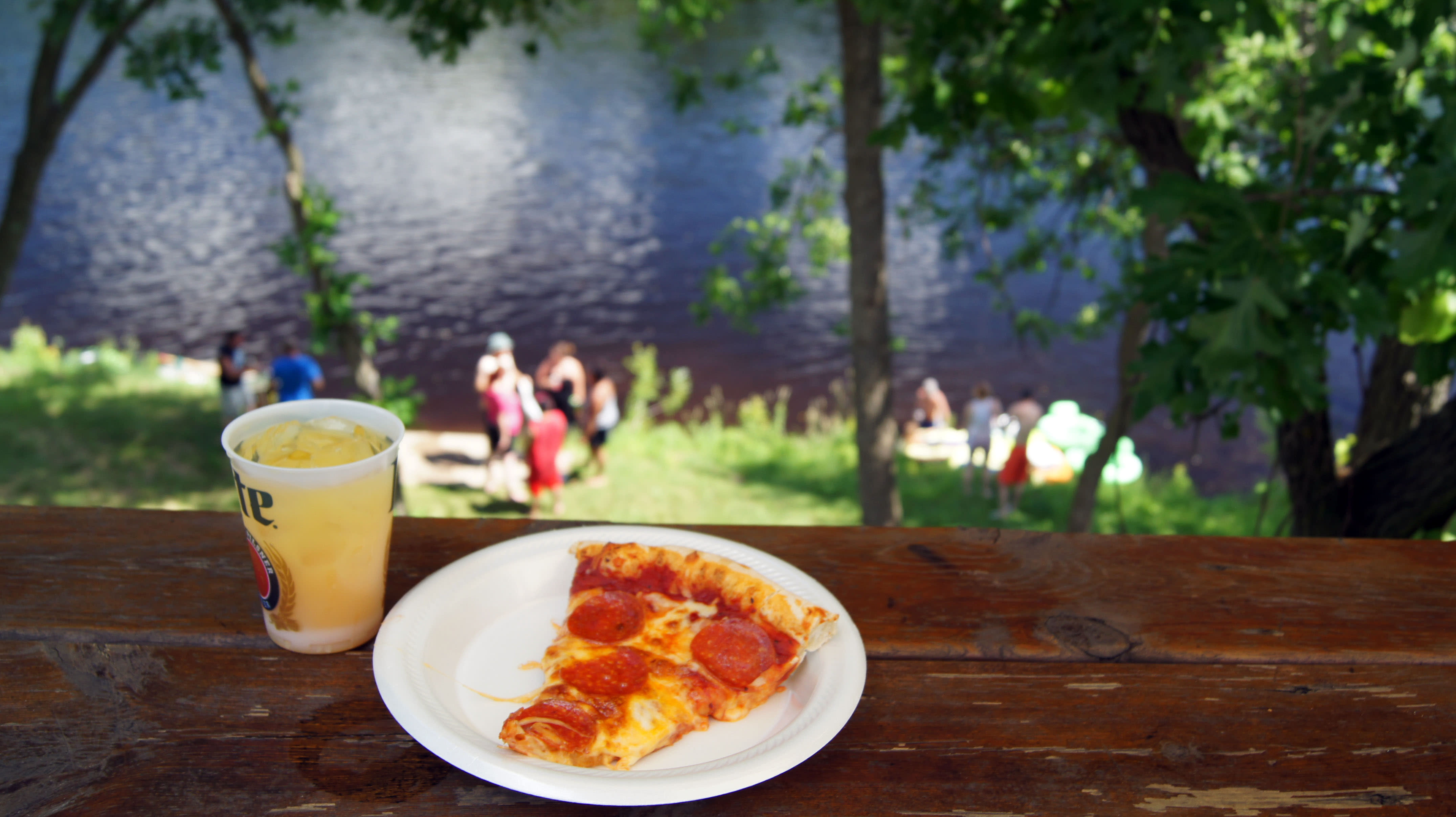 FATFAR 2015 was a great time for me and I didn't even get in the water, but from talking to everyone floating down the river I can tell my day paled in comparison to theirs. One thing is to be sure, next year I won't be photographing the event but joining it on my maiden voyage and I'm willing to bet you want to join me. So now is the point in the blog where you say "But Ty, I've got kids to take care of!" and to that I say, bring them with! You're certainly not the only one who's bringing the whole family out on the river!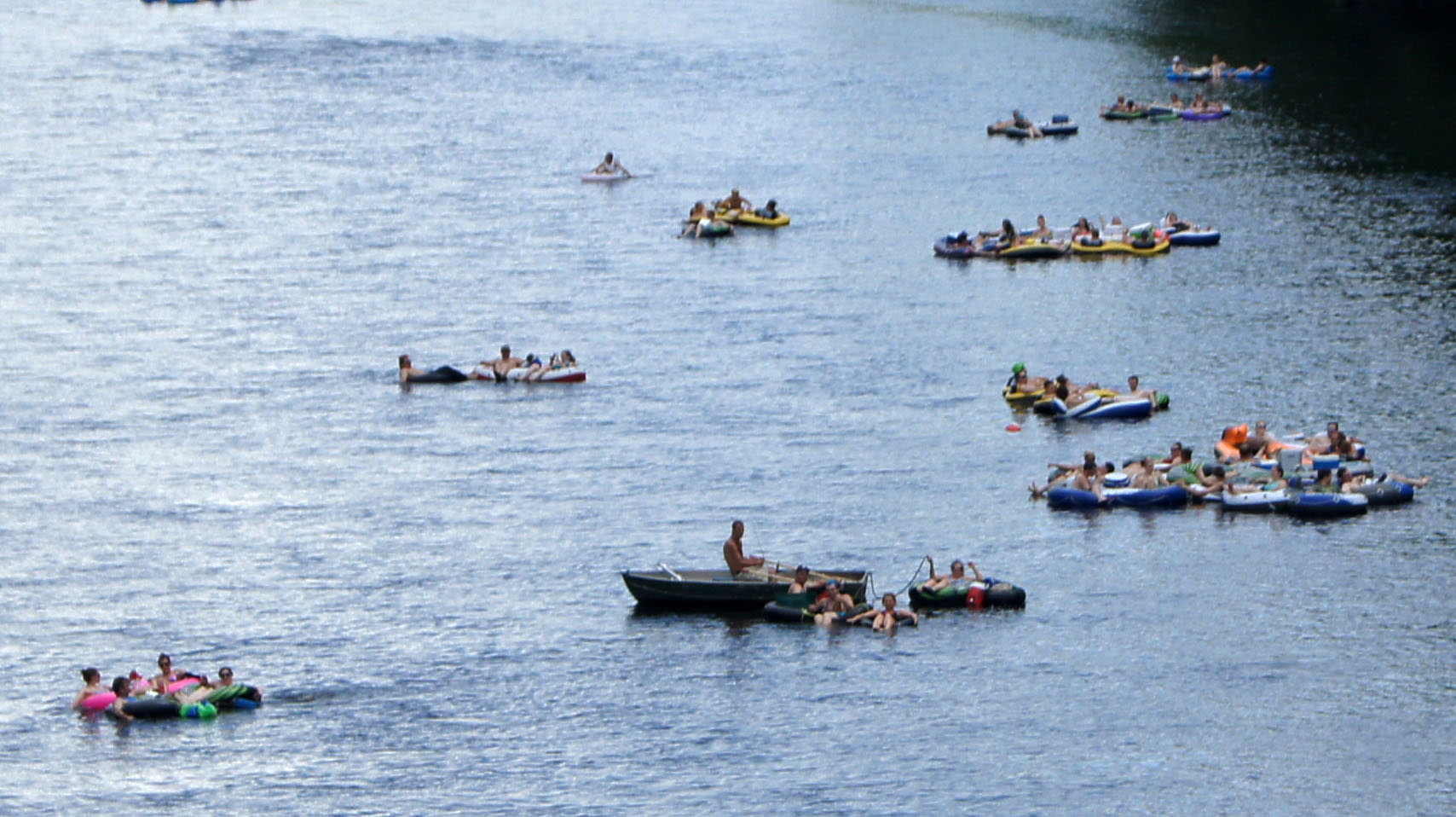 While FATFAR is a drinking friendly event my experience was most certainly family friendly and I'm not the only one who thought so considering the families I saw out on the river. So now you're probably thinking "But Ty, what about my pets? I can't just leave my dog in the house all day!" All I've got to say to that is, "why would you?"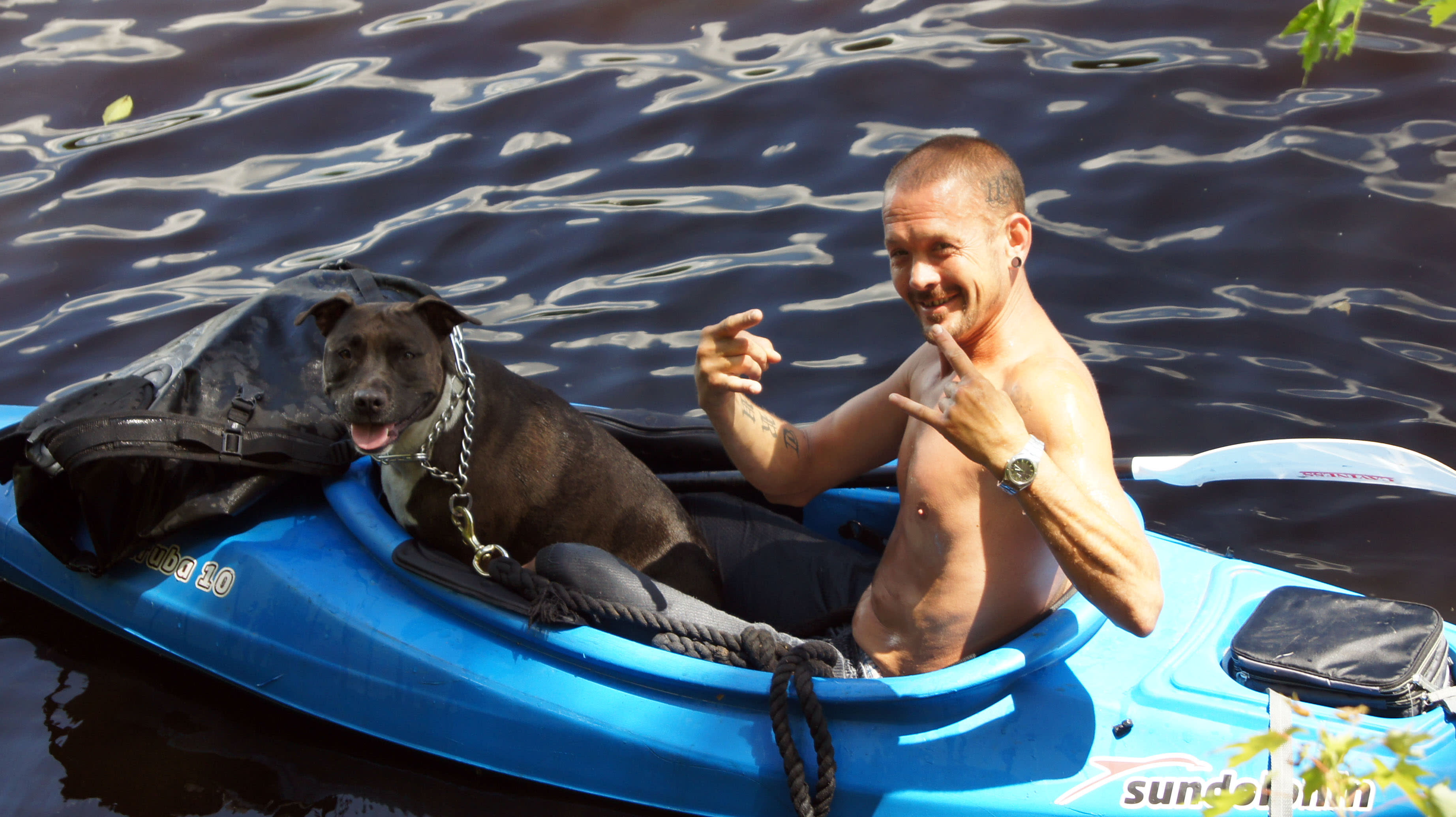 Yes, that is a dog in a Kayak and her name is Bluebird. Her owner Dave has been going to FATFAR since 1994 but this is Bluebird's first year and she absolutely loved it! So kids and pets aside what's next? "Oh but Ty, I would love to go except I just live too far away!" Here's my answer to that…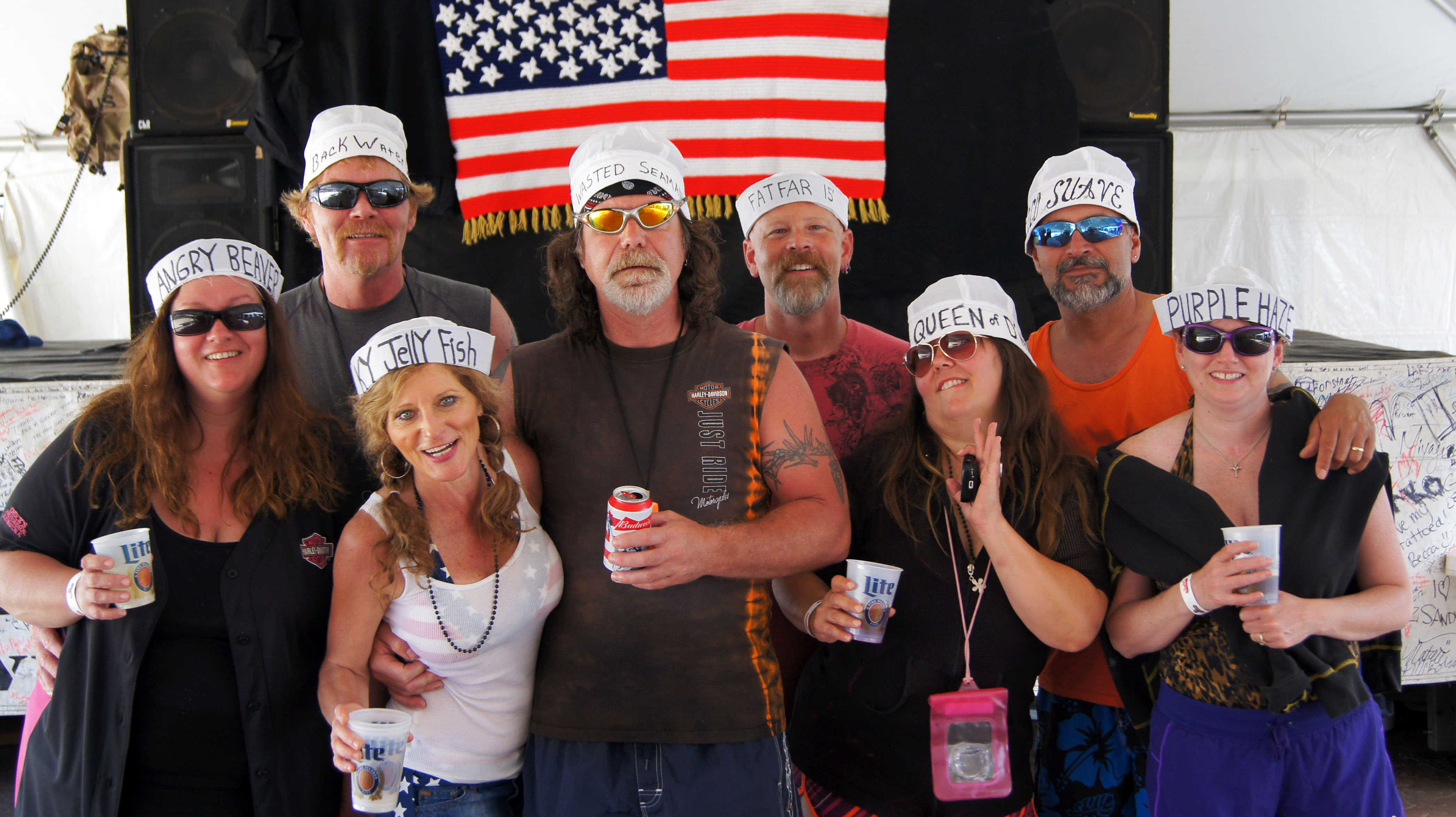 This a group of floaters who came from Illinois just to float down the river in FATFAR, yes that's a six hour drive to come floating with us Wisconsinites, and they're spending a long weekend up here camping and enjoying our beautiful state. So now that we've covered the excuses not to go to FATFAR 2016, I'll see you there friends. I mean, how could you say no to this view?