1. It's FUN!
Although Eau Claire's 2015 Special Olympics Polar Plunge was undeniably the "coolest" thing the participants will do this year, everyone still had a blast. With a high of 1° and wind chill of -22° over 600 people jumped into Half Moon Lake to raise money for Special Olympics Wisconsin. Participants grabbed their swimsuits, wacky costumes, and their friends and jumped (some even belly flopped) into Half Moon Lake! As quickly as the plungers jumped in, they hopped out and sprinted for the warming tents.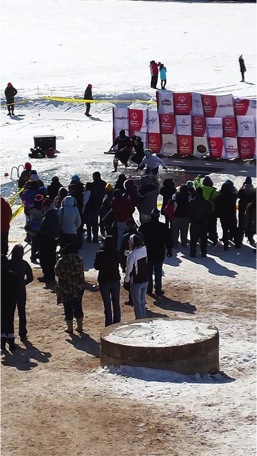 2. It's for a great cause!
The Polar Plunge benefits 1,000 local Special Olympics athletes. This year's Polar Plunge raised $140,000. There are 14 other Polar Plunges in Wisconsin and together the event raises $2 million!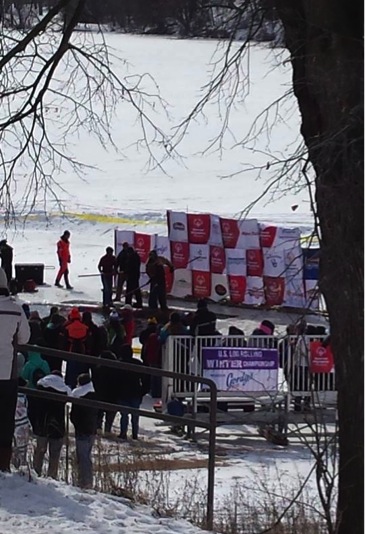 3. U.S. Log Rolling Winter Championship!
This year's spectators were also entertained by the U.S. Log Rolling's second annual Winter Log Rolling Championship presented by Gordy's Market and sponsored by Visit Eau Claire Sports Commission. Professional log rollers competed one on one in a just for fun competition to raise money for the cause!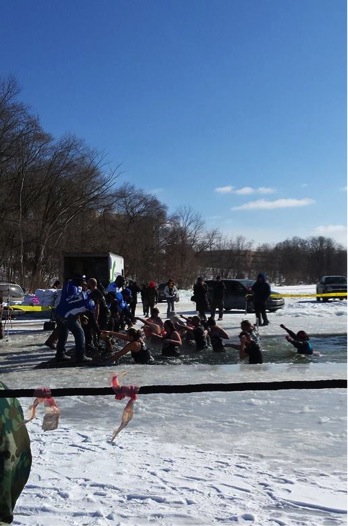 Ready to take the plunge in 2016? Find more information on how to participate by visiting their website.