The Buzz On Local Honey...
There's been a lot of buzz in the news about the extinction of bees and the various dangers and diseases affecting bee communities. I checked in with a couple local beekeepers and got the 411 on how they got started, the stability of their communities, the many health benefits of local honey, and how you can support our local economy by buying their amazingly delicious and healthy honey.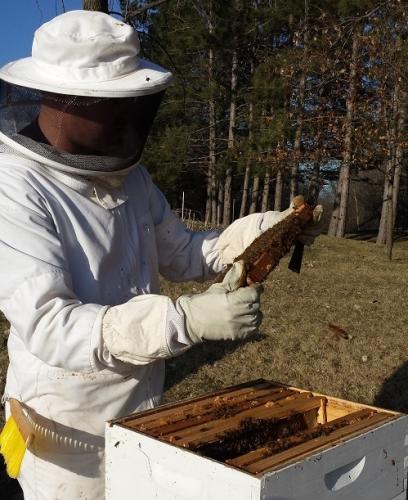 Honey Haven Apiary
Eric and Kris Hutchins of Honey Haven Apiary may bee some of the nicest people you'll ever meet, and they also make some of the best honey I have ever tasted – seriously. Eric has always been fascinated with science and when he was growing up, the next door neighbors of his grandparents had bees. He would always go watch them and hoped from a young age that he would someday have bees too.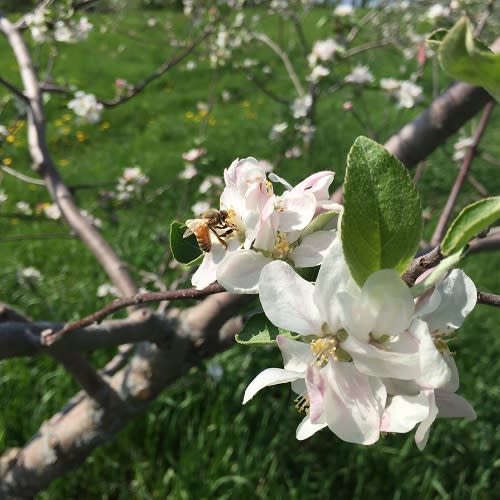 In 2004, Eric and Kris moved out into the country near Eleva and finally opportunity knocked. They started with two hives, but now have 28 hives in and around Eau Claire County, each producing around 100 pounds of honey per year. There are three classifications of beekeepers: hobbyists, sideliners and commercial. Hobbyists have a few hives for fun, sideliners make a little money but still have a day job and commercial beekeepers have a thousand hives or more. The best honey comes from sideliners like Eric & Kris.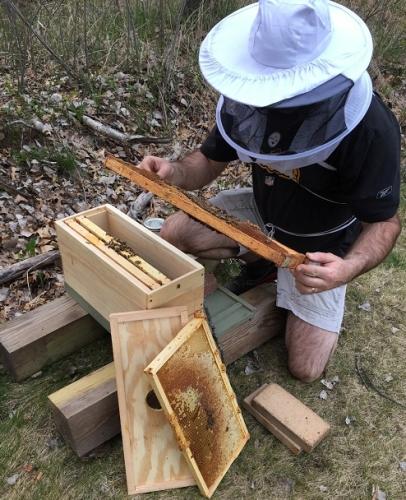 Eric is very interested in the science of bees and knows just about everything there is to know about beekeeping. I asked him if he's worried about all the dangers bee communities are facing and his answer surprised me - He is not especially worried. "I'm just not seeing it," he said. There are a lot of theories swirling around as to what exactly is going on with the bees and Eric believes a lot of it boils down to management practices. In addition, varroa mites introduced from Asia, less forage in the world, GMOs, pesticides and migrating bees for pollination are also factors.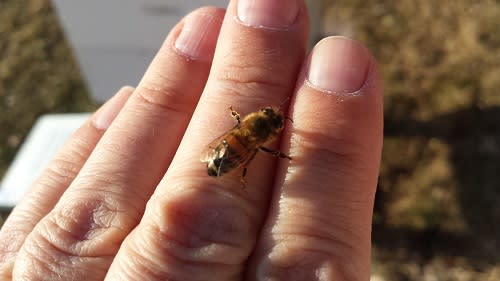 If you're going to start beekeeping, it's very important to do a lot of research. Eric is a great resource and mentor if you're considering getting into it. Start-up kits are available but are not the way to go. The queens for these kits are massed produced and are not necessarily healthy or raised correctly. Eric rears his own queens and does so from gentle strains.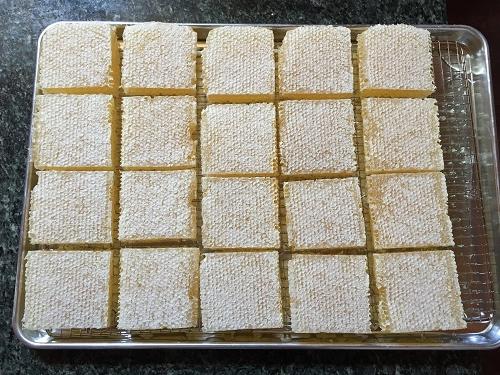 Check out Honey Haven Apiary on Facebook, throw them a Like and contact them to make a purchase. If you happen to make it to a Packers game, make sure to stop into 1919 Kitchen & Tap: Lambeau Field Sports Bar & Gastropub, where Eric & Kris are the sole providers of honey and honeycomb. You will also be able to find Honey Haven Apiary at next year's farmer's market!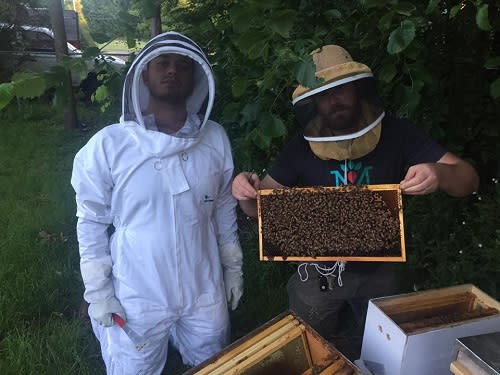 Kaiserson Bees & Trees
Drew Kaiserson got his start with bees about six years ago, when his (now) wife, Ellen, decided to take up beekeeping as an independent study at UWEC. Apparently, you can do that, kids! Drew's interest started to spark when he started using the wax for his art. His interest and knowledge kept building and eventually led to the start of their own apiary, which manages around 25 hives producing around 800 pounds of honey per year. In 2014, the Kaisersons worked with City Council to pass an urban beekeeping ordinance and they now keep bees in both the city and the country.
(
Like the Hutchins family, the Kaisersons do not migrate their bees either but are slightly more concerned about the dangers facing bees, nonetheless. Drew has had mysterious die-offs but says he wouldn't necessarily call it colony collapse disorder, "since it rarely checks all the boxes off." He also pointed out that, "Queen bees are susceptible to sexually transmitted diseases which will collapse a colony in a similar way." It seems the factors involved in bee mortality are quite extensive but it is at least reassuring that our local bees seem to be doing just fine for now.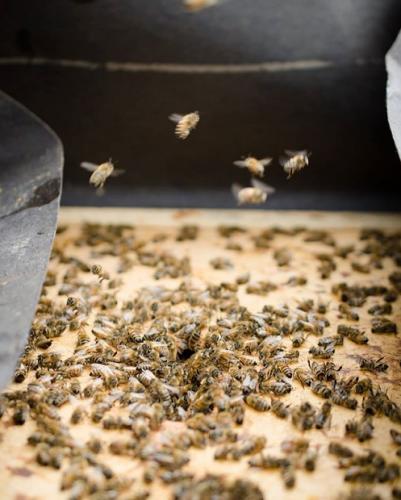 The Kaisersons produce small batch honey from three different locations (in three different zip codes), each with a unique Chippewa Valley flavor. Drew pointed out that honey is, "just as affected by terroir as wine but has more variation than any other agricultural product." (Terroir refers to the way taste is affected by regional differences.) The honey being produced locally is some really special stuff – make yourself a little honey taste test lineup and you'll surely agree!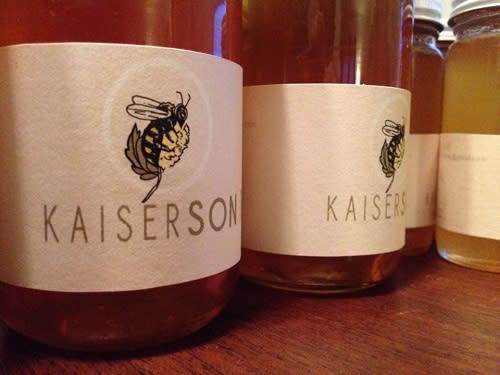 Check out Kaiserson Bees & Trees on Facebook, again, throw them a Like and try some of their liquid gold! You will find their honey for sale at the Volume One Local Store, the Joynt on Water Street and Square Roots CSA Farm.
Local raw honey:
Counters pollen allergies
Boosts your overall immunity
Helps you sleep
Is a natural cough syrup
Is loaded with antioxidants
Is a natural energy source
Promotes healthy weight management
Can be used as an antiseptic for the treatment of burns, wounds, and ulcers
Helps with diabetic blood sugar management
Can help clear up acne
Is really yummy!!!
Photos provided by Eric & Kris Hutchins and Drew Kaiserson.