Blue Ox Music Festival is one of Eau Claire's favorite festivals, and there are plenty of reasons why.
You'll want to join the Blue Ox family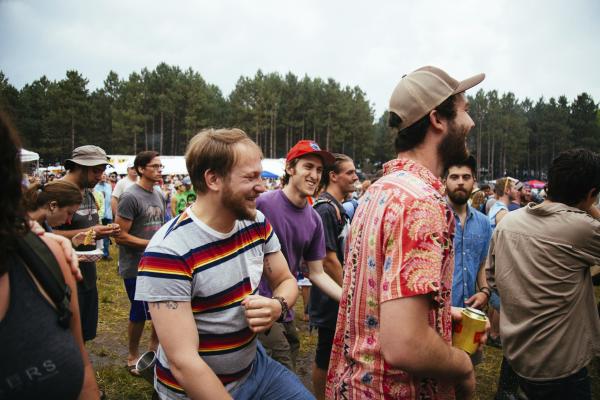 The second you step foot on the grounds, you'll be embraced by the people of Blue Ox. The community at this music festival is unlike any other, so get ready to transform from strangers to family in just the matter of a weekend. How could you not when you're all together for such a great experience? It's time to get excited! There are frisbees to be tossed, songs to be danced to and memories to be made.
All of your senses will be satisfied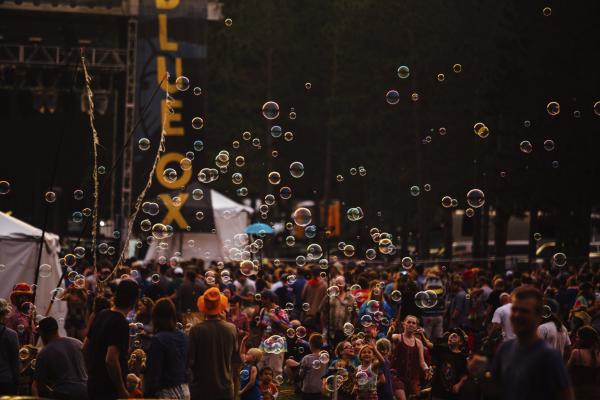 Of course, bluegrass, folk and americana music will be the highlight of the festival as it's continuously satisfying your sense of sound, but all of your other senses are not forgotten about at Blue Ox. There will always be something new for your eyes to take in, from the numerous people dancing, all of the kids running around the grounds, the bubbles floating in the air and the bright lights coming off the stage.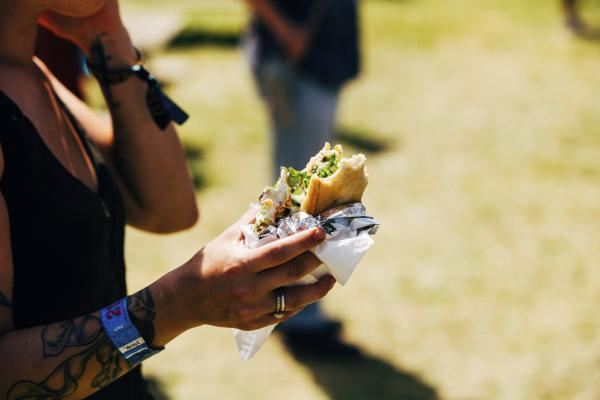 Your taste and smell are also sure to be happy with Blue Ox due to the many food trucks at the festival. All day long you'll smell delicious food being made right in front of you, and when you give in to the temptation to try it, your taste buds are sure to thank you. There is nothing wrong from getting all of your meals from food trucks this weekend.
You'll sense of touch will also have a lot of stimulation at this festival. Whether it's feeling the people all around you during a show or feeling the grass under your feet as you run across the grounds.
The great music, of course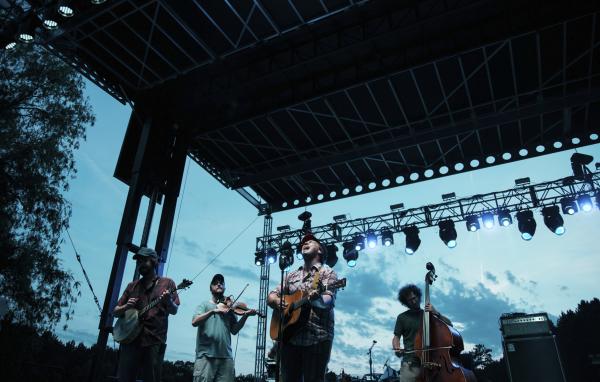 Of course, the best thing about Blue Ox is the music that it brings to Eau Claire. Iconic artists come from all over the country to celebrate the weekend with us, so get ready to sing and dance the weekend away with some of your favorite artists such as Charlie Parr, Trampled By Turtles and The Lowest Pair. 
There is just so much to do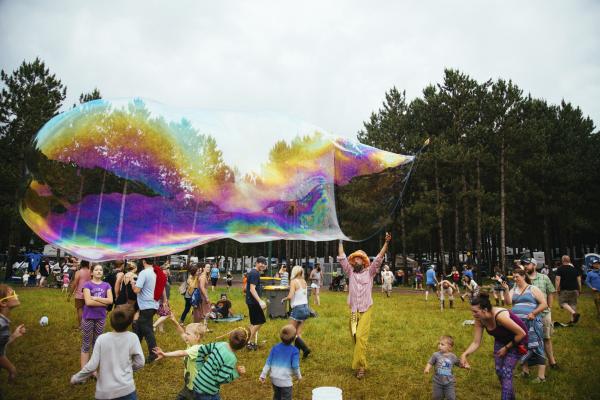 While all of the music will keep you busy, there is still plenty of other fun to be had at Blue Ox. There are pop-up shops to browse through, food trucks to eat at, after-parties in the backwoods to attend and much, much more.
Also, there is downtime during the day and plenty of space to utilize. Bring your hammocks for a relaxing day in the trees, bring your yard games to have some competitive fun or just grab some lawn chairs to sit back and people watch.
Plus, if you bring the kids, they will never be bored at Blue Ox. There are activities all day long for the whole family.
Camping, camping, camping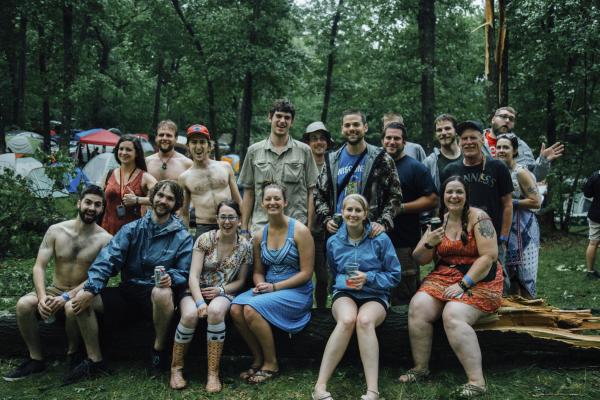 To get the full Blue Ox experience, camping is a necessity. A weekend spent under tall pine trees, lots of shade and beautiful views… Yes, please. Bond with your neighbors, enjoy the outdoors and, of course, don't forget your coolers full of beer. This is sure to be an unforgettable experience. 
There are clearly a lot of reasons why you'll want to go to one of Eau Claire's favorite music festivals, now all you have to do is grab your tickets. 
Photos: Kyle Lehman, courtesy of Blue Ox Music Festival