Helllooooooo people of Eau Claire! 
Question: What would you say if I told you there are people in EC who are willing to drive you all over the Chippewa Valley just so you could drink wine and beer?  Now in Wisconsin, I think that's something we call a 'miracle.'  But really: assuming you are like me and you're dying of excitement at the mere possibility of this, allow me to introduce you to the Eau Claire Bus Bros.  Eau Claire Bus Bros is a new company ran by co-founders Brandon Felceand Tyler Koxlien. Felce got the idea for what they call their 'brew hop tours' a while back when he had friends visiting from out of town.  Felce explained, "We were trying to do what is now the Eau Claire Brew Hop tour in one of our cars, but after the second stop, we knew we couldn't continue drinking and still drive home safely.  After doing some research, I pitched the idea to my best friend/business partner Tyler, and we got to work setting up Bus Bros. Tour Co."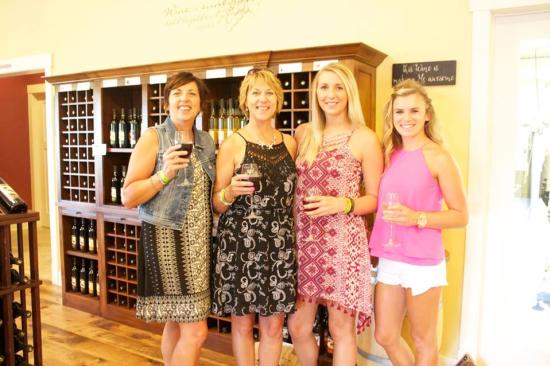 What can you expect on one of these tours?  Well, let me tell you: good music, good company, and a variety of amazing drinks from local wineries and breweries like The Brewing Projekt, Autumn Harvest Winery, K-Point Brewing, Infinity Beverages Winery & Distillery and more! To be specific, though, there are anywhere from 6-14 people per party.  You can choose to go on one of the Eau Claire Bus Bros' incredible wine, beer and distillery tours, or you can even build your own tour! Additionally, you get an hour at each stop, so there's plenty of time to get a few drinks in and relax! 
The tour cost covers...
- Wine samples and a glass of wine at each winery/beer flights at each brewery
- Bottled water and snacks on the bus
- STELLA'transportation
- Discounts for other local establishments
- An adorable souvenir pint/wine glass
"Our main goal at Bus Bros. Tour Co. is to provide a fun and entertaining attraction for locals and tourists alike," Felce says."It's hard to find a more enjoyable and stress-free experience to fill your evening or weekend, and we are happy to provide it."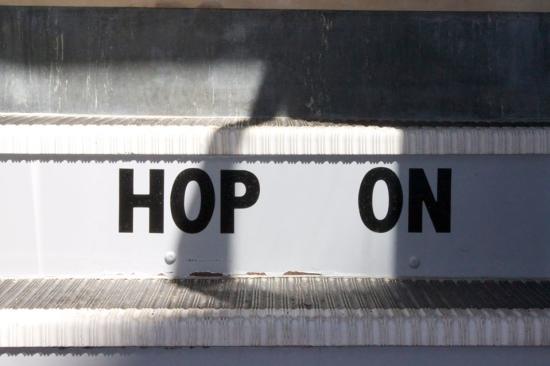 If you're still skeptical, though, I can tell you from personal experience that this company is the real deal.  My boyfriend and I went on the Wine Line Tour in August, and by the end of the tour, I was on cloud wine, shoving Cheetos into my mouth (thank goodness for those complimentary snacks), and singing along to 'That's What I Like' by Bruno Mars with the rest of the tour group. 
"Several people have said things like, 'I never let loose like this' or 'I can't remember the last time I had this much fun' and we love to hear it.  Our tours were designed to allow people to relax and enjoy the day with friends and family," Felce says. 
Speaking of enjoying the day with friends, here's a little fun fact for y'all: they do private parties, so you can book a bus for a bachelor or bachelorette party.  "Groups that take a Bus Bros Tour to celebrate a bachelor/bachelorette party or birthday party are really exciting to me because the group brings a different energy, and it is a special experience," Felce says.  Yes, please!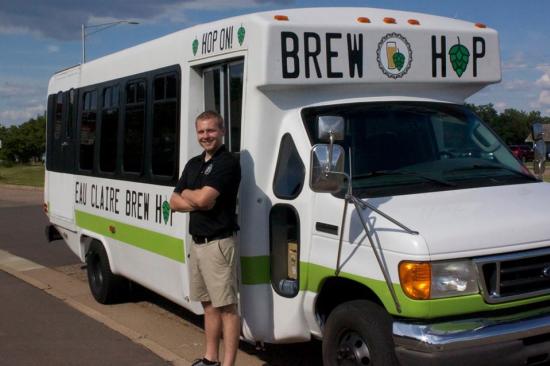 So, what can we expect in the future from the Bus Bros? Koxlien says, "Our short-term goals are to continue expansion and promote awareness throughout the Chippewa Valley and beyond.  We look [forward] to refining and perfecting our tours to be the ultimate craft beer and winery experience.
Lastly, Bus Bros. Tour Co. aims to provide a fun and safe attraction for the local Eau Claire economy, and we eventually see ourselves becoming one of the top things to do while visiting or living in the Eau Claire area." Felce adds, "Our long-term goals focus more on the efforts of our marketing firm, Entelechy Marketing, and Media, rather than our tours alone. Tyler and I will continue to promote the growth of the city and region in any way we can. We believe this is a special place to call home and hope to contribute to Eau Claire's businesses, people, and culture through our marketing and media ideas."
Ale yeah!
So, there ya have it friends! Do yourself a favor, and sign up for one of these tours today. You know you wanna.
Cheers!
Have you had a chance to try out one of the Bus Bros tours; if so, what was your experience like?  Let us know in the comments section, and share your pictures with us via the Insta hash tag #CaptureEC