Fun fact: October 16th-October 22nd is National Businesswomen's Week,
and numerous women in Eau Claire run their own businesses. Although it's impossible to mention every single women-owned business in the Chippewa Valley, it's important to acknowledge just how amazing the women who live here are! Below are a few businesses in the area that are run by incredible, powerful women; check it out, and see if you recognize any names!
AMK Cleaning Services, LLC | Ashley Kosharek
While Ashley Kosharek has a work ethic that would impress Beyoncé, her son has always been her number one priority. When asked about the beginnings of AMK, Ashley said, "My goal was to reduce my hours away from my son as well as to maximize my earnings […] I decided to make some extra cash between checks cleaning. It wasn't long after that I realized my side job was going to be my 'how, what, and when.'"
Since then, AMK has had incredible success as a business. Last year, Ashley received the DECI's Innovative Idea Prize of a $1,000 scholarship, and her staff continues to grow along with her list of clients.
When asked about challenges she had to overcome, Ashley replied, "As a young woman and a single parent living in a low-income situation, I'm not sure that there were many struggles harder than that to prove myself. However, I have no doubt those struggles are what produced the drive necessary to have accomplished what we have with AMK."
Besides the obvious benefits of planning her schedule around her son and working from home, Ashley's favorite part of being her own boss is her ability to create and wear many hats within the business. "It helps keep things fresh," she said.
As for advice for aspiring businesswomen, Ashley said, "Use the resources available. There is a course at the UW-Continuing Education Center, and you can also receive assistance and get pointed in the right direction with Western Dairyland (Women's Business Center), The Eau Claire Area Chamber of Commerce, SCORE, [and] Downtown Eau Claire (DECI) Jump-Start."
Sakura Skin Spa | Sarah Green
An ambitious woman from a young age, Sarah Green opened Sakura Skin Spa in July 2013. However, she always knew that one day she would open a business of her own. According to Sarah, "Both of my parents owned their own businesses, and I always wanted to do the same."
Sarah said her age seemed to influence customer's initial views of her. She laughed while saying, "These older ladies are like, 'you're so young! What do you know about wrinkles?'"
When it comes to her favorite aspect of being her own boss, Sarah particularly appreciates that she is able to run her business the way she wants and that she has control over the image she's creating for her business. She also explained, "I only bring in services and products that I believe in and stand behind 100%."
As for other aspiring businesspersons, Sarah emphasizes that it is important to do your research and to fully believe in and support what you are doing. She also acknowledged that it is scary to take the first step; in the end, though, "It's so worth it."
That's Adorable | Beth Hartman-Schwartz
"Can I actually give you a call back? I'm at a school event for my daughter; I just carry the work phone with me." Beth Hartman-Schwartz is a dedicated mother of four as well as the owner of the downtown shop That's Adorable. She took over the store in 2012, and since then, she has perfected the balance between work and family.
Beth said that being your own boss definitely has its benefits; for example, the freedom to bring her kids to work. "My kids help out around the store; it gives them responsibility, and they enjoy it." Beth also noted that being her own boss was especially convenient after having a baby this past year. "The customers definitely love seeing her!"
When Beth became the new owner of That's Adorable, the main obstacle she faced was introducing herself to the business. "The place was pretty cluttered when I took over, and there was no Internet presence. Nothing was computerized," she noted. "It took me a while to get my bearings and really learn the store."
When it comes to other young women who are looking to start a business, Beth emphasizes the importance of finding and using resources (such as Western Dairyland) as well as putting your heart into what you're doing. "It's rewarding and challenging, that's for sure!"
Latitude 44 Yoga Studio | Amy Erickson
After losing two of her loved ones, Amy Erickson found herself delving deeper into yoga than she ever had before. According to Amy, she studied business management at UWEC, but she didn't originally know that she wanted to pursue yoga. She said, "I was doing yoga 2-3 times a week to cope, and then it turned into me doing yoga 5-7 times a week… and then I just knew it was what I wanted to do."
Amy opened Latitude 44 Yoga Studio in May 2014, and she's had incredible success with her business. She received the Jump-Start Grant and the Jim Mishefske award not too long after opening the studio, and it was announced in July that Amy was expanding the studio because of the number of 'yogis' who attend her classes.
Although Amy acknowledged that owning a business can be much more stressful than working in a corporate setting, she said that it's fully worth it. She spoke of her ability to create the atmosphere of the studio and being able to share the vision she has with everyone and noted that isn't necessarily possible in other work environments. "Corporate is great," she said, "but it's not for everyone."
It isn't easy to build a business from the ground up, but it's important to focus on your end goals and the people you have supporting you. According to Amy, "You could definitely tell which contractors had daughters, because those were the ones who were amazing to work with." So, the next time you're feeling unsure of your decisions, just read this piece of advice from Amy: "Follow your dream, and don't be afraid to make a path. Read lots of books, prepare yourself, and go to college. Life is short, though. If you want to work in a corporate setting: great. And if you don't…" she smiled. "Don't."
Queen of the Castle Magazine | Kathleen Walton
Previously owned by Sarah Stokes—another talented businesswoman who is now focusing on running Stokes+HERZOG Advertising, Public Relations and Marketing—Queen of the Castle Magazine is a free magazine available throughout Wisconsin. Kathleen Walton is the new owner and publisher of Queen of the Castle Magazine, and Hannah Cole is the managing editor; both of them are incredible role models.
According to Hannah, "Being a small business, every day is a fun, new experience! My favorite thing would be the potential and growth the magazine holds, as well as the lives we touch each day."
One benefit of Queen is that the staff promotes real women. Hannah said, "We are fortunate to have been able to create an environment where women are treated as equals. Fun fact! Because we celebrate real women, we only "Photoshop" what isn't permanent- pimples, a wrinkle in a shirt, etc.; if you have wrinkles, rolls, or freckles, we celebrate them and will never alter that, because we have them too!"
If you're searching for some inspiration, you don't need to look any further than Queen of the Castle. Hannah noted, "When Queen first started, we were printing 3,000 magazines; now we're printing 20,000 monthly and have 60,000 readers across the state! If you are passionate about what you do, your product will reflect that. It may not be easy in the beginning, but it will be worth it. Never forget the excitement that surged through you the moment you decided to follow your dream."
Tangled Up In Hue | Erin Klaus and Jamie Kyser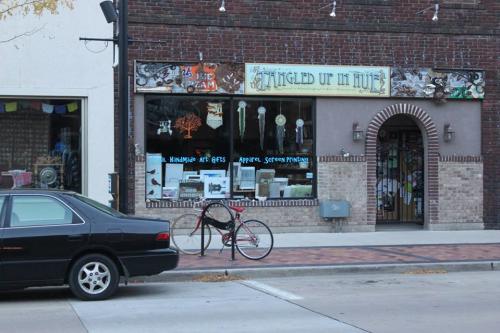 While Erin Klaus and Jamie Kyser officially opened Tangled Up In Hue in February 2009, what you may not realize is that the popular downtown store actually began as a bead kiosk in the mall! Jamie sold the kiosk to Erin after making the decision to go back to school. Shortly afterwards, Erin decided to open up a shop of her own, and she asked Jamie to join her.
While opening up Tangled was relatively smooth sailing, Jamie noted that the property owner was especially helpful for being so trusting and having confidence in them. She noted, "Although our landlord is great, they had to trust that it would be a lasting business in order for us to make changes to the building. We had to build a good repertoire."
Jamie's favorite part of owning a business with Erin is the creativity and flexibility of the store. "We work more than normal, but because there's two of us, we're able to take time off for health and vacation." Jamie also explained that a major benefit is the ability to create their own look— something that's super important considering the nature of their business!
Overall, Jamie has nothing but gratitude for Erin and the store. As for other young women trying to follow their dreams, Jamie offered the following advice: "Go for it! It's hard to put yourself out there and take a risk; prepare yourself to work really hard."
Of course, these are just a few of the businesses run by women in the Chippewa Valley! While this list is by no means extensive, we also want to give a shout-out to these other amazing businesswomen:
Linyage | Lindsay Ulness and Sarah Hrudka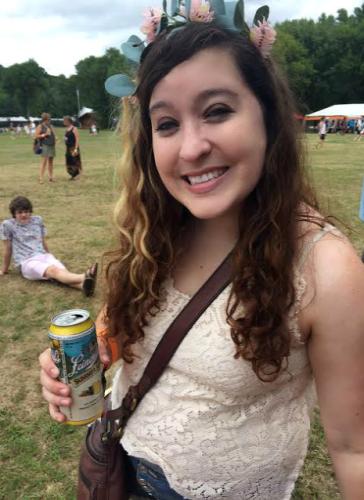 If you went to the Eaux Claires Music Festival this year or last, then you might've noticed a group of women making whimsical flower crowns; selling lace toppers; and sitting in a cozy, homemade nest. Two of these ladies, Lindsay Ulness and Sarah Hrudka, are the founders of Linyage; a design house that creates vintage-inspired wedding dresses and more! Taking inspiration from local artists in Eau Claire, Lindsay (the designer) and Sarah (the creative director) are constantly creating beautiful pieces of clothing that are sure to leave you in awe.
Artboxx Salon | Nikki Luft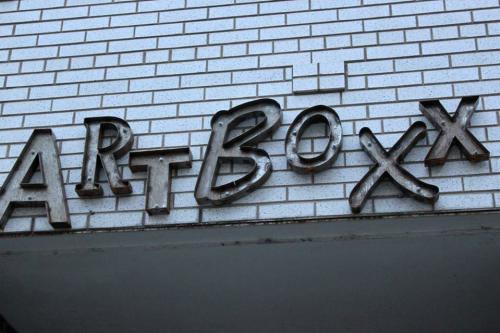 Although she's young, this business bombshell has been in the beauty industry for over 14 years! Nikki Luft of Artboxx Salon is an amazing hairstylist and an active member of our community; her salon participated in Bolton Refuge House's first-ever Color for a Cause event!
Avalon Floral | Sandy O'Connell
Sandy O'Connell runs the ever-popular Avalon Floral, which is located on Water Street. Avalon not only offers amazing arrangements, but also, they really take the time to get to know their customers and their needs. (They actually gave my boyfriend some date ideas once when he went in to pick up a bouquet of flowers for me, so I have major R.E.S.P.E.C.T. for them!)
DaVinci Therapeutic Massage | Kari Tatu
Kari Tatu's DaVinci Therapeutic Massage was named in Volume One's 'Best of the Chippewa Valley' in 2014, and the recognition was well deserved! Kari previously instructed massage therapy classes at Globe University, and she's known for her extensive expertise in Migraine Management, Trigger Point Therapy, and more.
BONUS! N7 Café | Katy Stevens
Katy Stevens is an up and coming businesswoman in Eau Claire; her business, N7 café, is essentially a mobile coffee shop! Keep your eyes peeled for her in the future!
What is your favorite women-owned business in Eau Claire? Did it make our list? Let us know in the comments section below!