In case the name of the newish Centennial Hall and the presence of a giant "1916" sign in the middle of campus didn't tip you off, UW-Eau Claire is in the midst of a big birthday.
The university turns 100 this year, and several celebrations marking the historic occasion are worth checking out, whether you're an alumnus, a student, or just someone who likes giving it the ol' college try.
While the centennial officially began during the spring commencement back on May 21, the main commemorations are coming up this fall. Here are the details.
VARSITY NIGHT LIVE – Friday, Sept. 30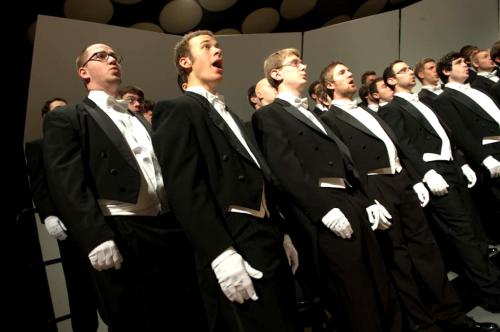 This huge Homecoming-eve variety show – emceed by magician Ben Seidman – isn't just for students: If you're interested in some of the cream of the crop of UWEC's celebrated music program, this is a great chance to see a diverse lineup of acts in one evening. The bill includes the nationally recognized Jazz I ensemble; the Singing Statesmen, the all-male glee club; Fifth Element, an all-male a capella group; Audacious, an all-female a capella group; the university's drum line, and a whole lot more! The show begins at 7 p.m. at Zorn Arena on campus, and general admission is just $7 (or $5 if you're a student).
HOMECOMING – Saturday, Oct. 1

Crisp autumn air? Check. Enthusiastic undergrads? Check. A ginormous marching band that seems to go on and on for blocks? Check. UWEC's annual homecoming parade has all this and more (and the "more" part includes candy for the kiddos). The fun starts at 10 a.m., and the parade makes its way from Lake Street and Oxford Avenue to the First Avenue and Water Street. At 1 p.m., the Blugold football team takes on the UW-Stevens Point Pointers at Carson Park. Win or lose, there will be plenty to cheer about.
CENTENNIAL GALA – Saturday, Oct. 8

Billed as a "once-a-century event," this evening will feature top UWEC ensembles – including the University Symphony Orchestra, the Concert Choir, Jazz I, the L.E. Phillips String Quartet, and the Wind Symphony – presenting the world premieres of five specially commissioned works. The composers include current and former UWEC music faculty members Ivar Lunde, Ethan Wickman, and Chia-yu Hsu as well as Blugold music alumni Kyle Newmaster and Jordan Jenkins. The gala will be at Haas Fine Arts Center from 6:30 to 9:30 p.m., but you'll want to come early so you have time to enjoy complimentary hors d'oeuvres and wine, performances by theater and music students, and a special exhibit of alumni artwork at Foster Gallery. Tickets are $40 each and are available at the UWEC Service Center; by calling (715) 836-4636 or (800) 949-8932; or by going to uwec.ticketforce.com.
OLD MAIN DAY • Wednesday, Oct. 19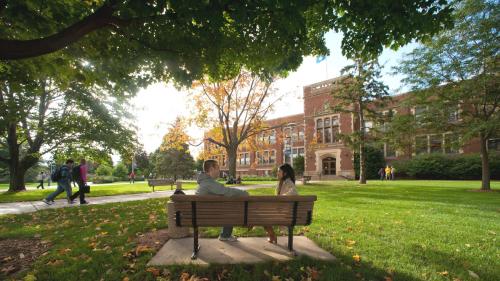 When UWEC was born a century ago, it was known as Eau Claire State Normal School and had an enrolment of 159 teachers-to-be. (Fast forward to today, and enrollment is nearly 11,000.) The first building on campus – once known as Old Main, now called Schofield Hall after the school's first president, Harvey Schofield – was dedicated Oct. 19, 1916. Exactly 100 years later, UWEC will celebrate with a rededication of the building, a history presentation, a new UWEC History Wall, and a 100-foot birthday cake. Come to campus at 11:30 a.m. to make sure you get your share of the blue and gold frosting.
AND MORE!
Check the official anniversary website for a complete list of centennial-related events that extends through next May.