Just off of Hwy 12 between Eau Claire and Fall Creek resides the best country store in the Chippewa Valley, in my opinion. It's a small building in an open field with giant yellow lettering that proudly says, WEAVERS.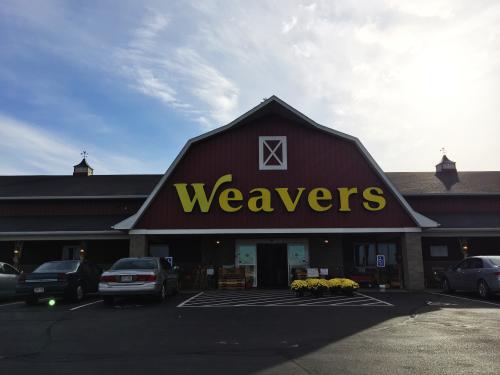 Each aisle is packed with homemade goods varying from oats, rice, spaghetti, flour, to sugar, peanut butter (a personal favorite) and homemade maple syrup. Everything is well priced, natural, and comes in bulk sizes. Why do you want to know or why should you care about this country store? Well, the answer is simple, it's local! Supporting local businesses has become a wonderful way to recognize the hard work of locals in the community who make awesome food.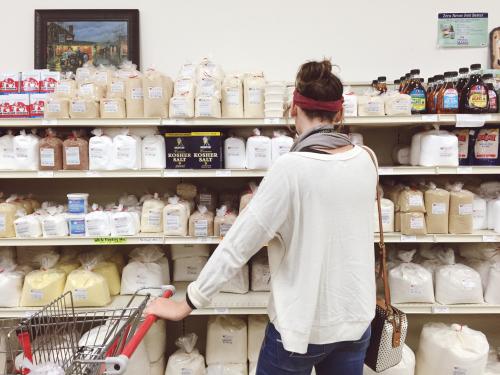 Recently I took a trip out there with a friend and it was great. I hadn't been out there this season yet, so it was exciting to drive there on a nice sunny-fall day, viewing the different colored trees contrasting the bright blue sky. With tote bags in hand, we ventured in the store to find gourds, pumpkins, and fresh apples from the orchard. I could have stayed there all day, it's that much fun! It's a small store, but packed with big deals. A hidden gem, I'd say.
--Warning: come prepared to want to buy everything. Also, there's chocolate covered treats there. You've been warned. :) Also, for all the coffee and tea lovers. there is a wide variety of coffee beans and tea leaves to choose from. I plan on making a lot of chai tea very soon.--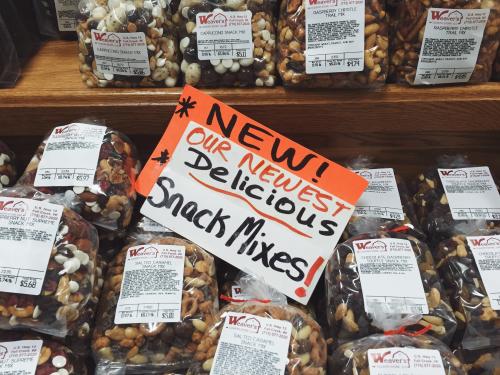 So, the next time you want to go grocery shopping and are looking for a natural store that sells in bulk, go no further than Weavers Country Store in Fall Creek. It may be a little drive away, but the food is worth it, and the drive is just lovely. Happy shopping!
Address: E 13855 US 12, Fall Creek, WI 54742