Many people in Eau Claire say fall is their favorite season.
Fall in Eau Claire tends to be warm at the beginning of the season and turns enjoyably cool and crisp during October and into November. Sometimes, we may experience snow as early as late October, but usually without the frigid cold temps that come in the winter months. The truth is, you never really know what to expect with Wisconsin weather. One thing we know for sure is, fall in Eau Claire is very colorful and active. 
Average Temperatures:
September-High 71, Low 49
October-High 58, Low 37
November-High 41, Low 24
December-High 27, Low 11
Be Sure to Pack: 
- Sweateror light jacket
-Hiking boots 
-Capris/Pants 
-Hat
-Basket for apple picking
Fall Survival Kit Contents:
-Matches
-Marshmallows, graham crackers, and chocolate 
-Flannel shirt 
-Pumpkin spice hot chocolate 
-Cozy throw blanket 
Why Visit EC in the Fall?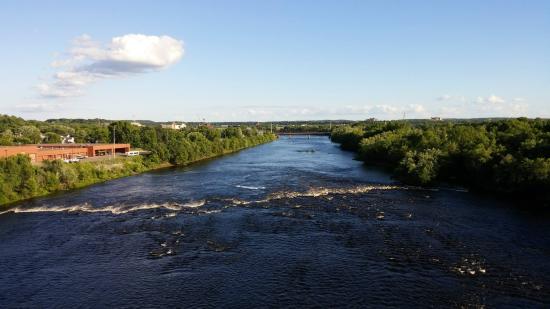 Summer concert season may be over, but fall festival season is in full swing! From the International Fall Festival to the Autumn Harvest Winery Fall Festival, you will have plenty to choose from. Hiking our beautiful trails will not disappoint and the Chippewa Valley has an abundance of apple orchards to visit. It may be too cold to float a tube down the river, but you bet your bottom you can still jump in a kayak and take a river tour of the beautiful fall colors.
So tell us, what isn't to like about fall in Eau Claire!? Make sure you keep us up to date with your adventures using #CaptureEC.