UW-Eau Claire's Fire Ball is a celebration of inclusivity, open-mindedness and, of course, drag queens. Each year, the UW-Eau Claire Gender and Sexuality Resource Center puts on The Fire Ball, a two-night drag show headlined by contestants from RuPaul's Drag Race. 
There are some things Fire Ball attendees need to know to prepare themselves- and friends!- to go to UW-Eau Claire's Fire Ball. 
Details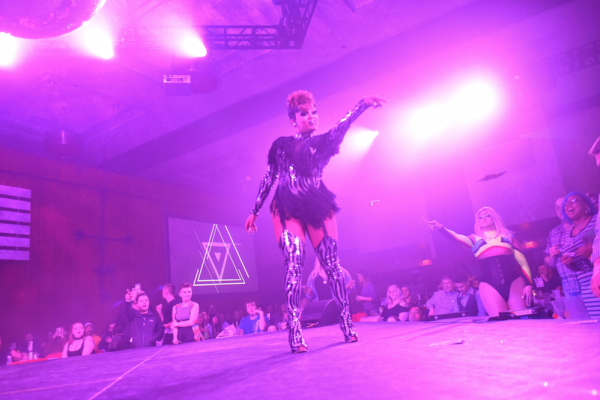 UW-Eau Claire's Fire Ball show takes place at 6:30 p.m. on February 23rd-24th in the Ojibwe Grand Ballroom in Davies Student Center. This year's theme, Revolution, is "more than just a theme," according to The Fire Ball's website. Doors open each night at 5:30 p.m., so general admission ticket-holders should get their early for a good seat.
EC Insider Tip: Both nights are different. No drag queen or king performs the same number between the two nights.
Bonus EC Insider Tip: There's an after party! After the show, there's a meet and greet that goes until 11 p.m. each night. Fireballers, as the show-goers are called, have the chance to meet their favorite drag queens and kings once the performances are over. 
Who Will Be There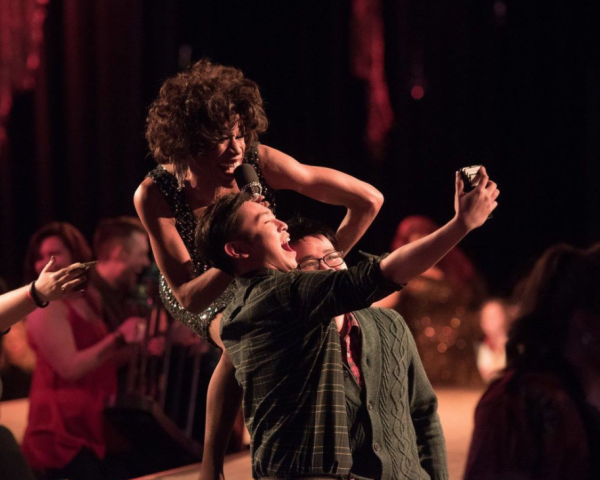 It's a night of inclusivity, which calls for an open mind. The Fire Ball is a two-night collection of performances by local and famous drag queens and kings. They sing, lip sync and dance to an eclectic array of music for the crowd to enjoy and sing along with. 
Each year, two ex-cast members from RuPaul's Drag Race headline the show each night. This year, Season 9's Peppermint is headlining February 23rd and Season 4 Winner Sharon Needles is performing February 24th. 
Tickets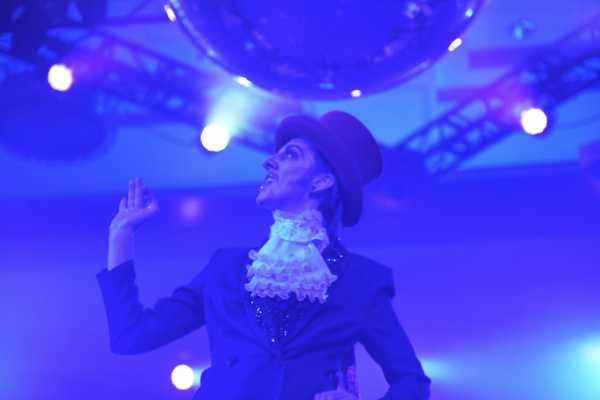 There are three different types of tickets. There is the general admission ticket ($25), a DIVA pass ($30) and a GLAM pass ($50). The DIVA pass includes tabled stage-side seating for one night. The GLAM pass includes a DIVA pass for both nights.
A Great Cause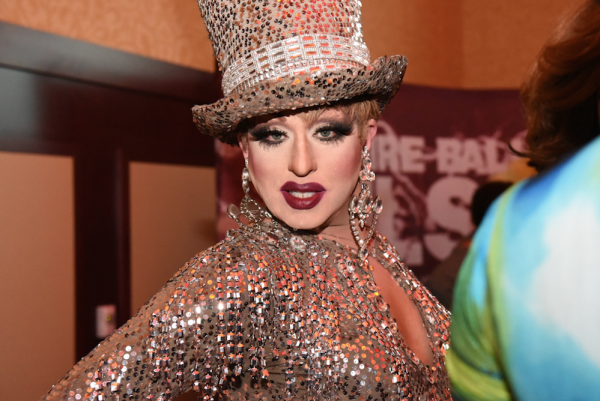 The proceeds from the event go to UW-Eau Claire Gender and Sexuality Resource Center programming, so the more spent on tickets and cocktails, the more they earn. 
There's a bar that serves cocktails named after the performers. The bartenders don't accept tips, but any money given goes into a giant wine glass. All the money collected goes to the UW-Eau Claire campus food pantry. In the Fire Ball's first three years they raised $27,000 in food bank dollars for the food pantry, their website stated. 
UW-Eau Claire's Fire Ball is an excellent opportunity to experience new things and have a good time, all while contributing to a charitable cause. All ticket types are still available. 
Are you going to the event? Be sure to share your photos will us by using #CaptureEC on your favorite social channel. 
Images are courtesy of thefireballuwec.com.