It's finally summer here in Eau Claire and everyone is dying to finally soak up that Vitamin D. However there are still those occasional rainy days. On a rainy summer day, it can be especially hard to entertain kids. As a kid at heart, I find myself compulsively checking the forecast, seeking any indication of sunlight. But let's all put our smart phones down and bicycles away for a day, because Eau Claire has a ton of other rain-friendly adventures waiting for you.
I recruited my nine year old buddy Sami to hang out with me for a day and test out some of Eau Claire's top indoor locales. And I have listed our five favorites below!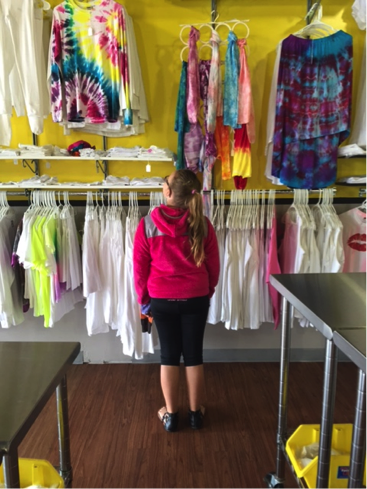 We started our rainy day off with some tie dying at the Fun Dye Factory. Now I'm not going to lie, I walked in pretty confident in my tie dying skills. I have made many classic spiral tie dye t-shirts in my days. Imagine my surprise when I walked in and found over twenty different dye designs. Add onto that countless different items available to tie dye and I was in awe, as was Sami. I opted for a tank top with design #17, while Sami went with an infinity scarf and design #11 (check it out and let us know if you approve of our design choices!) There were a ton of dyes, so while I pondered what colors to choose the awesome FDF workers made us free popcorn. The whole process was simple and super fun! Whether you are nine or ninety, you can participate and you'll have a great time!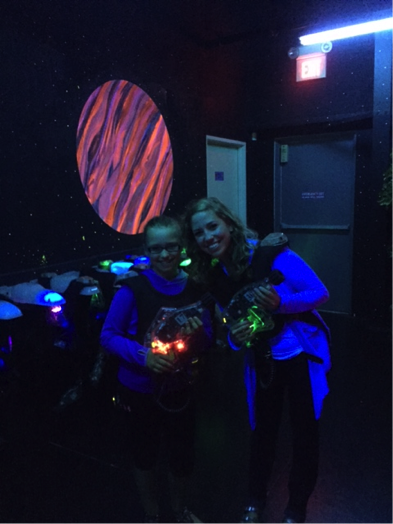 2. Action City
Our next stop was Action City, a local favorite since it opened in 2005. As soon as we walked in Sami was begging me to go over to the bumper cars, her favorite attraction there. After bumper cars we headed to my personal favorite: laser tag. Sami had never played so we tag teamed our way through the first round. After that first round she was already a pro, bypassing me on the scoreboard.
If you have had enough Action City action for one day you can head on over next door for a little...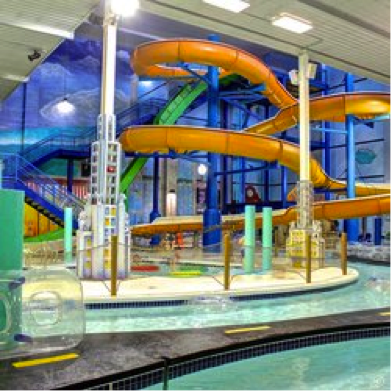 Don't put away those swimsuits just because it's a rainy day! Chaos is the perfect activity to pair with Action City, considering they are connected. In case you are ready for a change after multiple rounds of laser tag, like Sami and I were, head next door to Chaos. Chaos boasts nearly ten attractions, from waterslides to lily pads. Trade the beach for Chaos on a rainy day and you won't be sorry!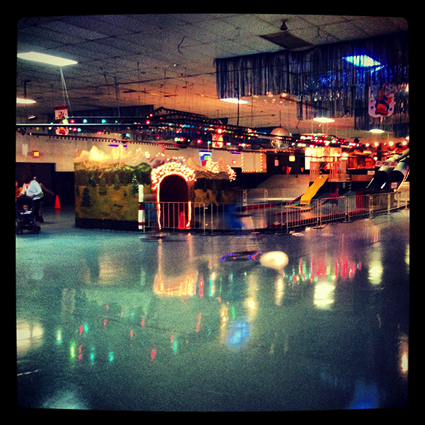 Previously Hoffy's Skate America, High Roller Skating is the perfect way to stay active on a rainy day. Sami and I have loved coming here for years. Sami even had her sixth birthday party here.
Come for the skating but stay for the games, including on-rink Limbo and Sock Tag. If you need a break from skating head over to the arcade and try your hand at winning some prizes, or grab a bite to eat at the full service snack bar.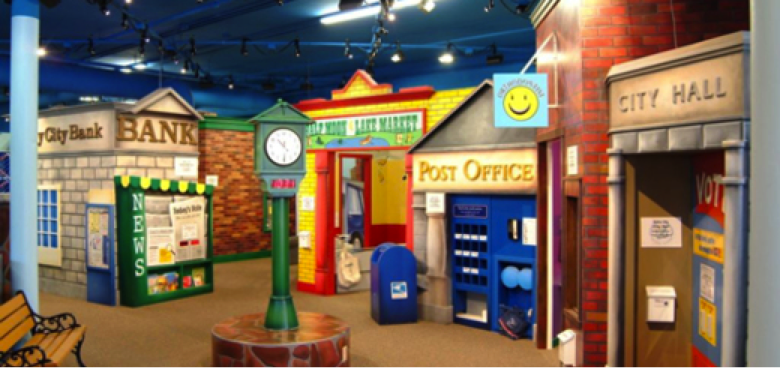 Another longtime favorite of ours. The first time I came here with Sami she was probably about two years old. This is a great place to take children of all ages, as well as adults. I'm twenty, and I think I enjoy the shadow room as much as (if not more than) the next kid. I've also been a fan of the darling Bitty Town since I was Sami's age, if not younger.
Take your little farmer to the second floor farming exhibit, your little actor or actress to the show business corner, and your water bug to the lower level water works exhibit. And don't forget to bring the little ones to the toddler park!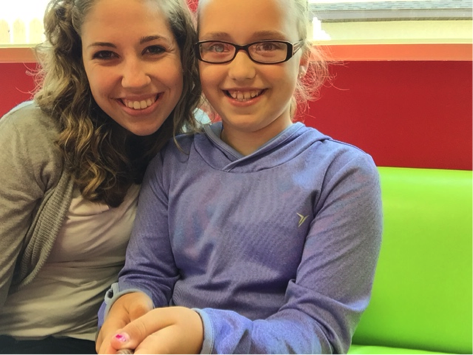 Bonus - Frozen Yogurt at Cherry Berry or Orange Leaf

Finish the day off like we did and stop at a frozen yogurt shop for a treat to top off the best rainy day ever!