So, you're going to college in Eau Claire? I must say... great choice! Being a #Blugold myself, I guess I'm sort of biased towards this wonderful city. As I rewind back to my freshman year of college, I remember myself not only feeling super overwhelmed/excited to immerse myself into student life at UW-Eau Claire, but feeling the same exact way about exploring a new city that was now my new home. Whether you're an incoming student from Wisconsin, Minnesota, outside of the Midwest, or even reside in Eau Claire, here are 10 things every college student should do during their time in Eau Claire.

SHIFT Cyclery & Coffee Bar (a.k.a just "SHIFT") has to be one of the coolest coffee shops I have ever been to. You can guess from its name but it's both a coffee shop and a cyclery! What's cool about Eau Claire is that it's a small(er) city that feels quite big because of local businesses like this one. This is the perfect spot to go when you're cramming for an exam (or two, because from what I remember, somehow more than one fell on the same day... sigh). Their coffee makes for the perfect study buddy and the shop's overall ambiance makes for a place where you can focus. Pro tip: at some point during your time in Eau Claire, you MUST try their waffles. 'Nough Said.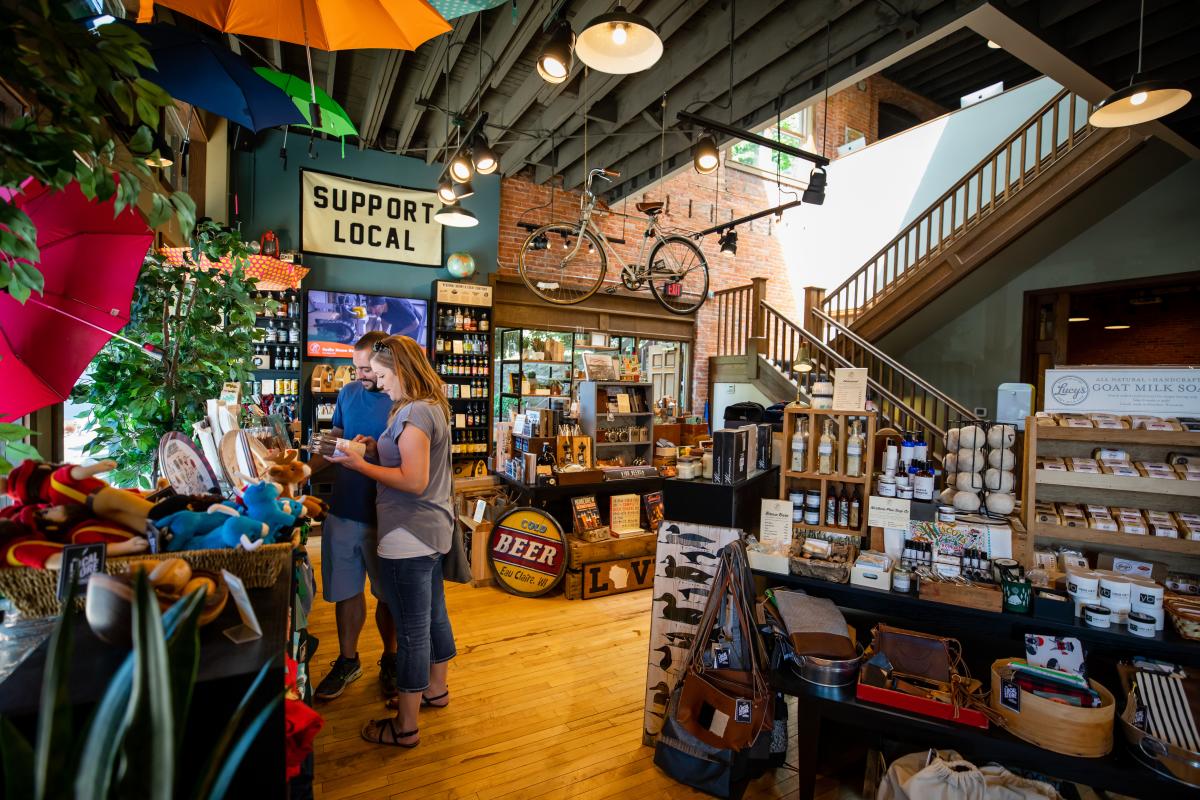 Now that you're living in a new city and a new space, you need some stuff to show off your pride for Eau Claire. The Local Store has got you covered in more ways than one. They have a store filled with apparel, art, houseware, food, decorations, and more that are all things "Eau Claire". The even cooler part is that all these items are created by local makers/artisans so you know your dollars are going to support Eau Claire's local economy. Go check this place out ASAP and make sure to keep your eyes and ears out for when they have sales for students going on! (Photo Credit: Travel Wisconsin)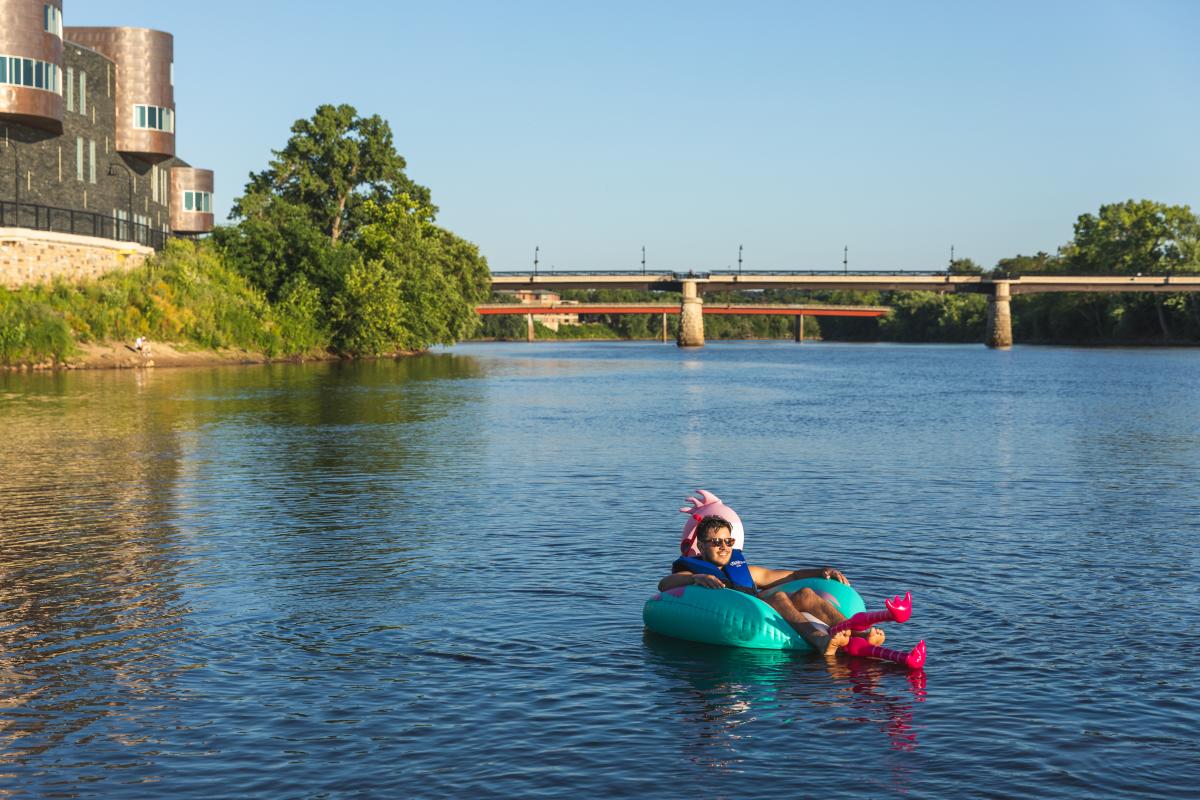 This is hands down one of those things that's on everyone's Eau Claire bucket list. Since the school year typically begins in early September, the midwest weather we know and love usually gives us a few more warm weekends to enjoy before fall officially rolls in. Head to the local Walmart, Target, Farm & Fleet, etc. and purchase a cheap tube; it doesn't need to be anything fancy... I've seen people floating on air mattresses before. Make way over to Phoenix Park to launch your tubes into the water and float on! A map of where to get in/where to get out along with more floating tips can be found here. 
Welcome to the #1 one place in Eau Claire to get breakfast/brunch: The Nucleus. There are only "pros" to this place, no cons. Pro #1: It is within walking distance of campus; just cross the footbridge, take a left on Water St. and walk down about 4 blocks and it will be on your left right along the river. Pro #2: Lemon Ricotta Hotcakes. Pro #3: It's conjoined with Racy's, another hip and serene coffee shop to go to for studying or catching up with friends. Keep this place in mind when your parents come to town to visit and you need a place to go for breakfast!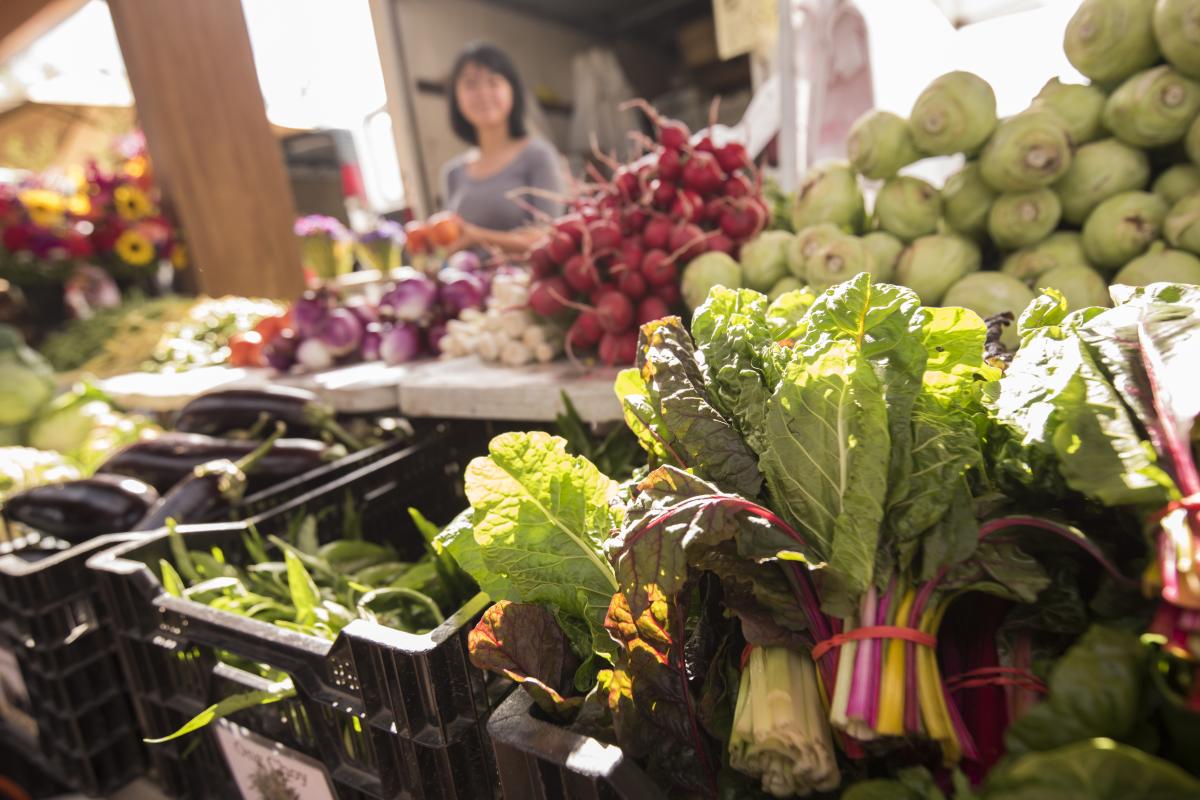 The Farmers Market is the place to be on a sunny Saturday morning, no doubt. There's music playing, cute dogs walking around, and so many different vendors for you to meet. There's no better and more affordable place to get fresh, locally grown and made produce too. Fruits and vegetables make for great snacks, but there are also foods like bread, honey, and other savory treats that you can bring back to your dorm. Big bonus: the flowers! What a perfect way to liven up your living space, or just something to buy for your partner to put a smile on their face!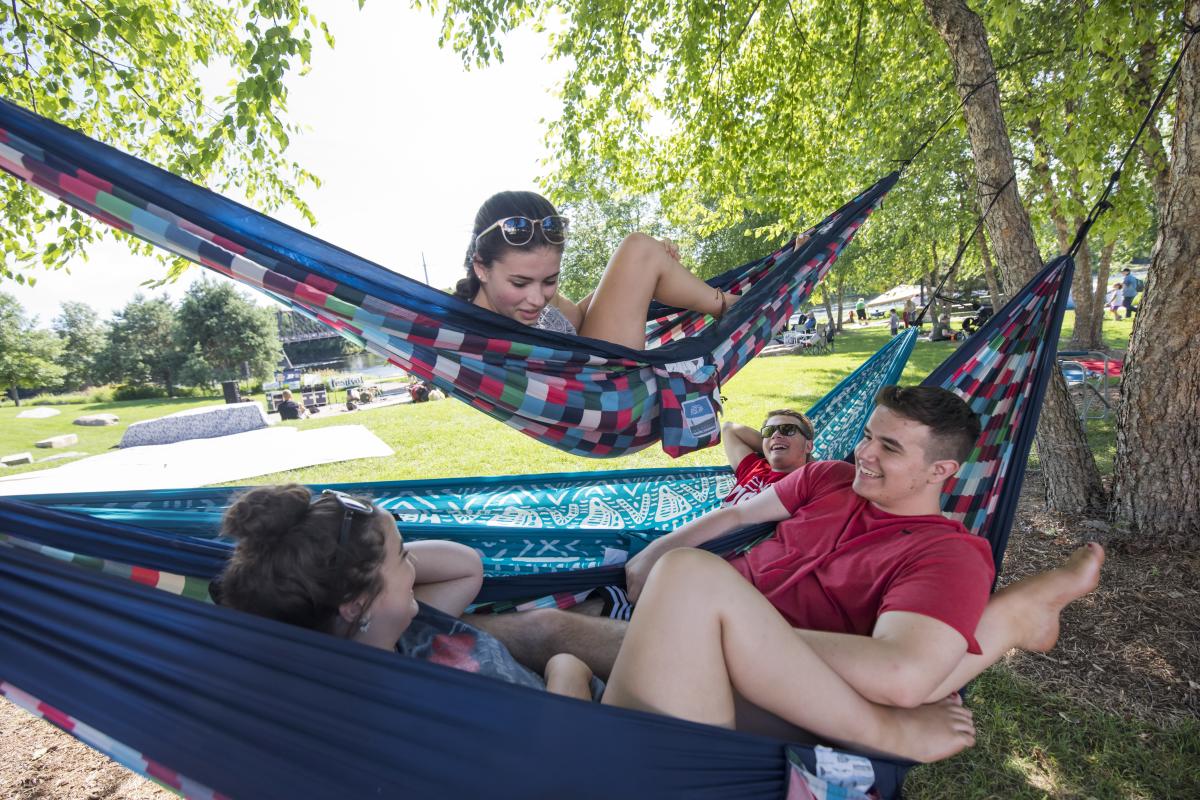 Owen Park is a hammocking paradise. If you have a portable hammock, fantastic! If you don't, you may want to get one after reading this. Owen Park is located right across the street from the Haas Fine Arts building and is covered in large trees that are perfectly spaced out for you to tie your hammock to. This makes for the perfect place to read, study, or just hang out and share some laughs with your new college friends while also spending some time outside.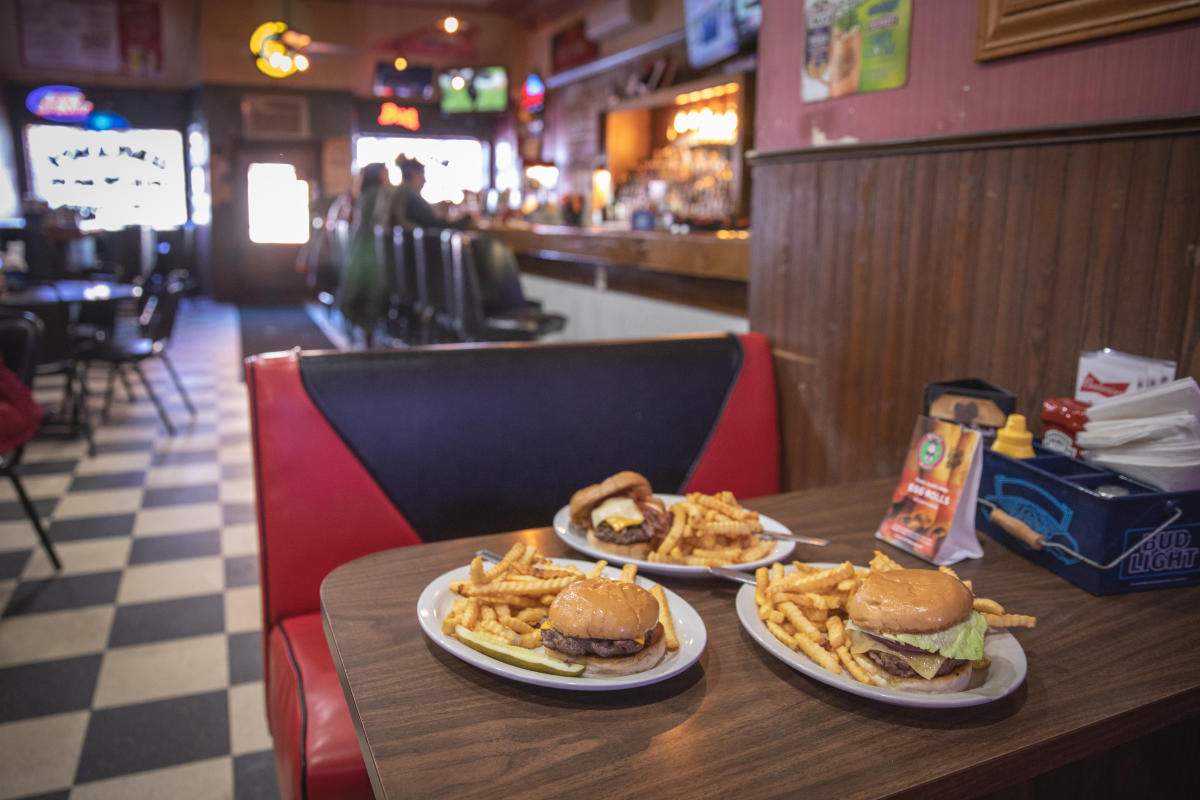 Court'n House is like a local Eau Claire treasure. One bite of their burgers and you will be transcended into a whole new universe of delicious bar food. Seriously, this is arguably the best place in Eau Claire to go for burgers (click here for a list of more). When you've grown tired of the cafeteria food or the teriyaki bowls at Davies, this is the place beyond campus you'll want to check out first. This brings me to my final point... Court'n House is within walking distance of campus, so there are no worries if you don't have a car with you at school quite yet.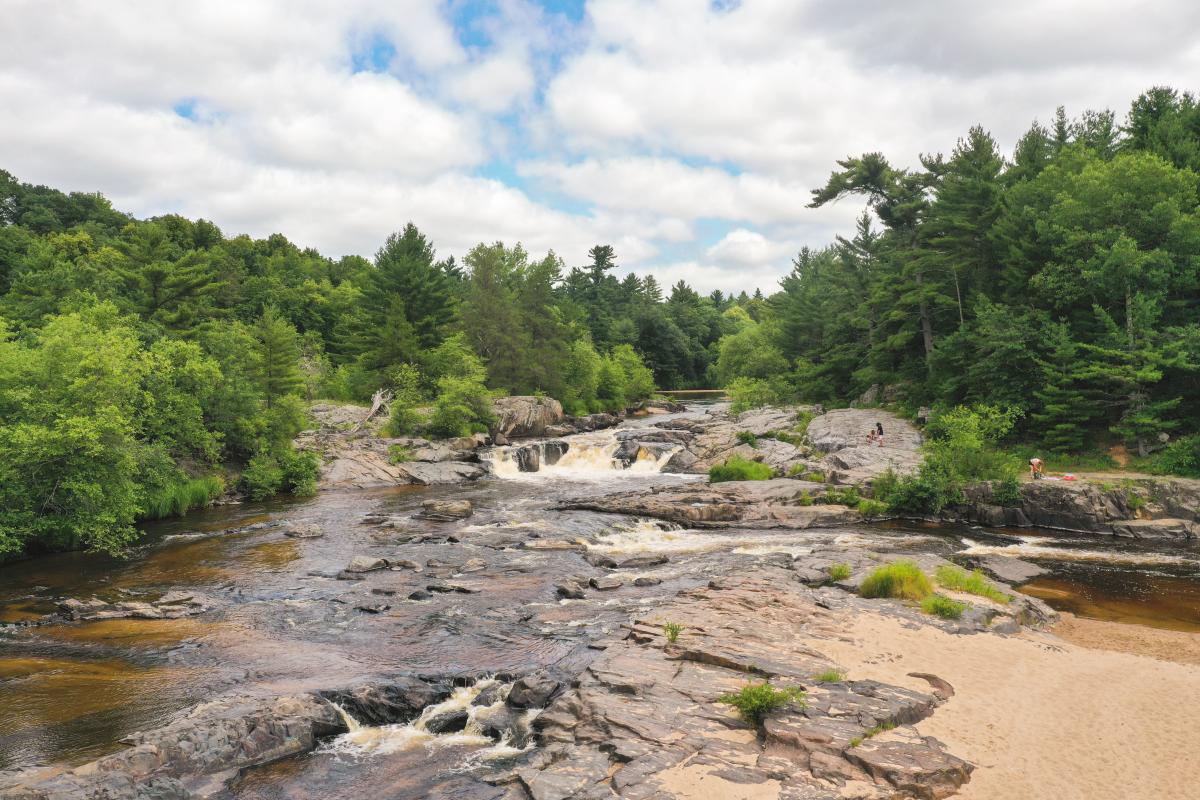 Spring, summer, fall, or winter, Big Falls is a neat place away from campus to explore. You may need a pal with a car for this one, though. Big Falls is home to mini waterfalls, a sandy beach area, and a few trails. During the warmer months, you can typically find people swimming and cooling off with their feet in the water, and in the fall, this area is a beautiful spot to take in the fall colors with the free-flowing water and the foliage that surrounds it. If you want to plan a successful day at this park, check out "What to Pack For A Day At Big Falls County Park".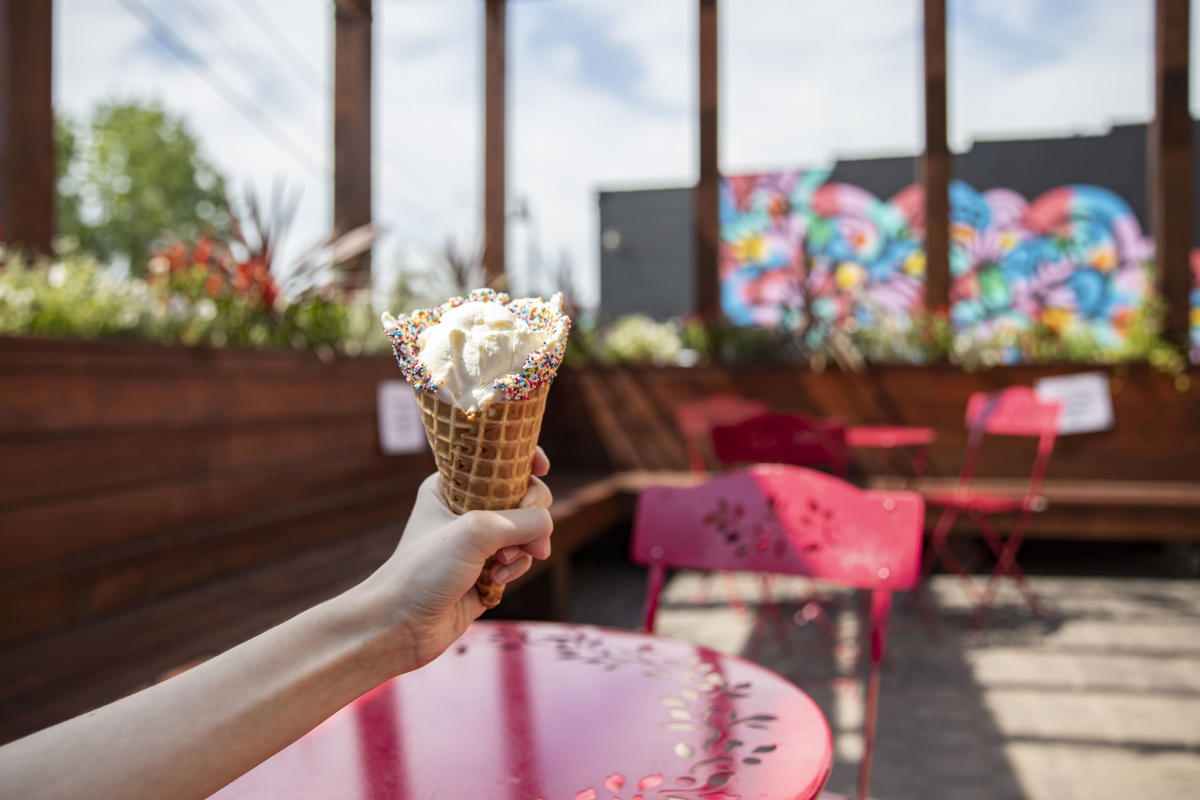 Ice cream tastes good and gets you excited no matter what age you are... let's admit it. There are two places in downtown Eau Claire (near campus too) where you can go for a scoop or two when you're craving something sweet. Each location has its own perks, so if you feel like you have to choose one over the other, don't. Besides, you have 4 (maybe more) years as a student here anyway! Ramone's Ice Cream Parlor serves a variety of Chocolate Shoppe ice cream flavors and right across the street from the building is a colorful mural for you to take some ice cream selfies in front of. Olson's Ice Cream Parlor is actually located at Haymarket Landing, so if you live in this dorm, you'll probably be frequenting this establishment often. To have an ice cream parlor in the building you live in? Talk about a dream! The perk at Olson's is that they hand-make their own ice cream, so if you're a dairy fan, you can expect real creamy goodness in your cone. However, dairy isn't for all. Both of these locations offer dairy-free and vegan flavors too!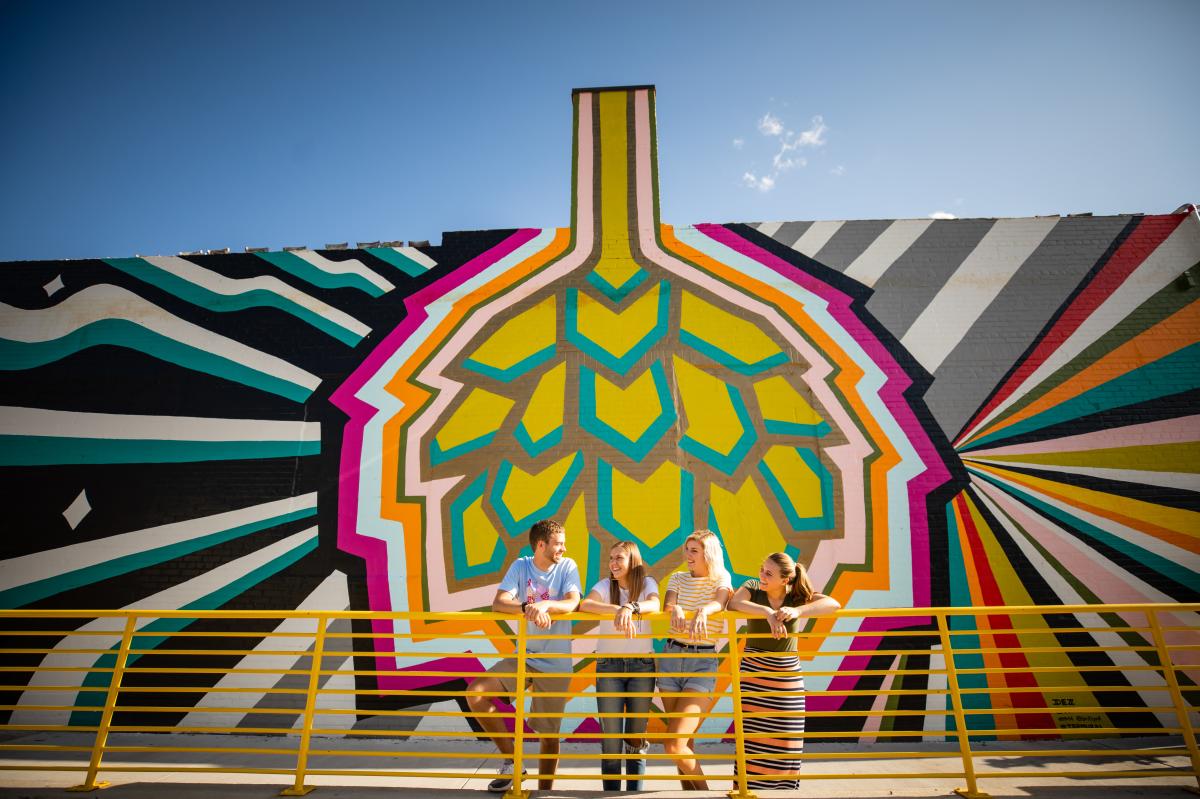 Speaking of murals and selfies, Eau Claire is home to far more than just one mural. If you didn't know, Eau Claire is actually a city bursting with art. Some even call it "Art Claire". Throughout your time at school here, see how many you can find and grab a selfie in front of them all to have your very own mural collage. Find all of Eau Claires' rad murals here. (Photo Credit: Travel Wisconsin)