Let's just say we could list countless reasons to visit Eau Claire.
But, if we had to narrow it down to a favorite season, Fall might just be it. Fall in Eau Claire is full of fun activities, beautiful colors, friendly people and out highlighted indie culture. So, I've done the legwork and found the 10 reasons you should be in EC this fall:
Trails and Parks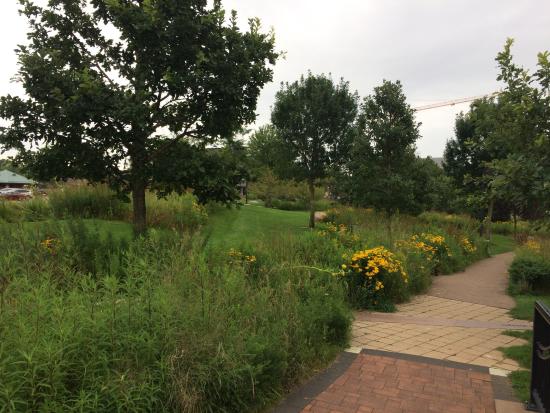 There is so much natural beauty in the Chippewa Valley, and late summer/early fall is by far one of the most beautiful times of the year. Get out and enjoy the beautiful weather in our parks with a walk or a picnic. Is something more active your thing? Ride your bike along the miles of trails, many of which follow the Eau Claire and Chippewa Rivers. As the season and the colors of the trees change, you could travel the same path every day and each time it would look a little different! Plus, there's nothing better than some time in nature to relax you and clear your head. 
Arts and Entertainment
Eau Claire is known for supporting the arts. You'll find music theatrical and comedy shows, or visual art presentations happening almost every night of the week. One of the highlights is always the new season of the Eau Claire Regional Arts Center at the historic State Theatre. The 2017-2018 season is very special, as it is the final season at the State Theatre. Once construction is complete, the ECRAC will move to its new home at the Confluence Arts Center at the new Haymarket Plaza. Some of the shows coming up this fall include country music star Mary Chapin-Carpenter and comedian Bill Engvall. Visit our events page for a full line-up!
Events at UWEC
University of Wisconsin-Eau Claire,  hosts arts and educational events throughout the year, providing great opportunities for students and community members alike. Take in recent hit movies like "Hidden Figures" and "LaLa Land," sponsored by the University Activities Commission, celebrate the grand opening of the Blugold Radio studio, or attend an educational lecture by special guests Naomi Tutu and Matthew Desmond.
Fun for the Whole Family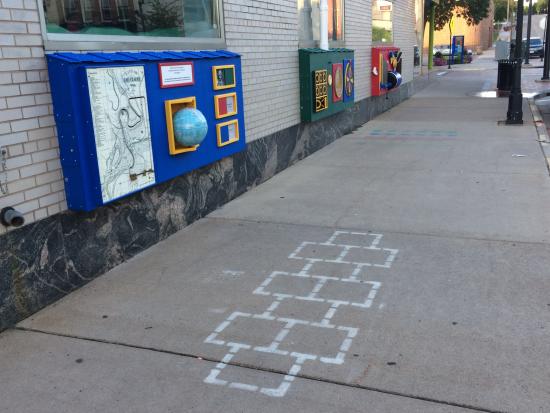 Eau Claire has something fun for the whole family! Get active at Action City and Chaos Waterpark at the Metropolis Resort, tour the Paul Bunyan Logging Camp and Chippewa Valley Museum, and learn through play at the Children's Museum of Eau Claire. If that's not enough to keep your little ones (or big ones that are little ones at heart) entertained, there are so many fun playgrounds to be found all over the city. 
Local Restaurants
Eau Claire has a restaurant to satisfy every craving! Many of our establishments are locally owned and fronted by amazing chefs sourcing as many ingredients as they can from area farms and businesses. In fact, our local restaurants are so awesome, Eau Claire has come together to devote an entire week to celebrate them; Chippewa Valley Restaurant week, held in 2017 from September 15-24. Some participating restaurants include Houligan's Steak and Seafood Pub, Geno's Pizza, The Informalist and The Lakely. 
Local Brews and Spirits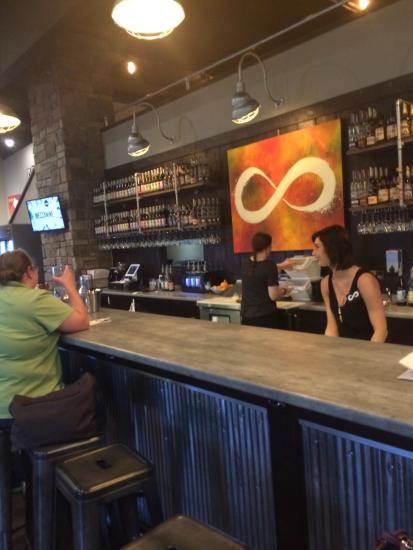 In addition to amazing restaurants, we have amazing beer, wine and spirits, made right here in Eau Claire. Try a beer from Lazy Monk Brewing, K Point Brewing or The Brewing Projekt. Taste wines and spirits Infinity Beverages Winery and Distillery has to offer. Visit these businesses throughout the fall for all kinds of great events and entertainment, from live music on Fridays at Infinity to the annual Oktoberfest celebration at Lazy Monk. 
Art Galleries
Eau Claire's love of the arts isn't limited to just the performing variety. We have artist studios and galleries all over the city that welcome visitors and patrons. Artisan Forge Studios provides space for 24 artists in their gallery and store. The Volume One Gallery at The Local Store has an ever-changing display of amazing art, as does the Janet Carson Art Gallery at the Eau Claire Regional Arts Center. You can also visit the L.E. Phillips Memorial Public Library to see the latest show in their gallery! 
Great Shopping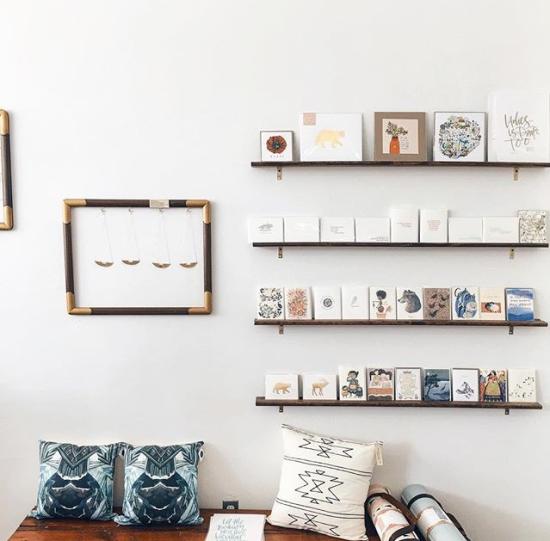 Eau Claire is a city full of entrepreneurial spirit, and that's not limited to our restaurants and drinking establishments. At Red's Mercantile you can find beautifully crafted home goods and jewelry. The new Northbound Supply features cool men's goods that you can't find anywhere else in the Chippewa Valley. Tangled Up in Hue offers jewelry, decor, clothing, accessories and art made by local artists. Details sells beautiful and trendy women's clothing. Revival Records is the place to go for vinyl. The list of stores selling stylish, fun, funky and useful stuff goes on and on. 
Orchards
Some of the best orchards in Wisconsin can be found in the Eau Claire area. You'll want to visit them all as the apple harvest progresses and new varieties are available throughout the season. Some favorites include Hillview Farm, Ferguson's Morningside Orchard and Class Apple. At many of the orchards, you'll find baked goods, cider, caramel apples, crafts, hayrides and corn mazes! 
Overall, Eau Claire has an awesome vibe and it's a city where exciting things are happening and the rest of the nation is taking notice. Eau Claire has been featured in publications such as Thrillist, The Milwaukee Journal Sentinel and Time. People are moving to Eau Claire to open their businesses and raise their families because they see how receptive and supportive the community is to local ventures. Our music festivals bring people from all over the world, and our hotels, restaurants, shopping, and awesome people of this community keep those visitors coming back. We promise, with each visit here, there's more to see and do than the last!