As Valentine's day quickly approaches, many guys (me included) start thinking about what is "romantic and nice" for the people we love. Being of the hopeless-romantic type however, I try to do better than I have in previous years, even with being the traditionally poor college student. So, with the mountains of chocolate and calls around to local floral shops to find the perfect roses, I am in search of a spot. Maybe not the spot to present the many wares that we all have accumulated, but a spot to share what we truly mean (something simple that especially us guys are sometimes afraid to say): I love you.
I have been all over the country, and I do agree that there are some pretty landscapes, but Eau Claire is still beautiful to me. Here are my top five romantic views of the city.
1. Phoenix Park: The Phoenix was the great bird of mythology. Never dying, it was born again from the ashes of itself to a new glorious future. Though the park is named after Phoenix Manufacturing, which used to operate on the site, the mythological name is a good way to see the park and downtown as a whole. Phoenix Park placed on the confluence of the Eau Claire and Chippewa Rivers is always a place of peace and calm even in the middle of the city. With great landscaping and babbling rivers beside you, it is truly a place to behold.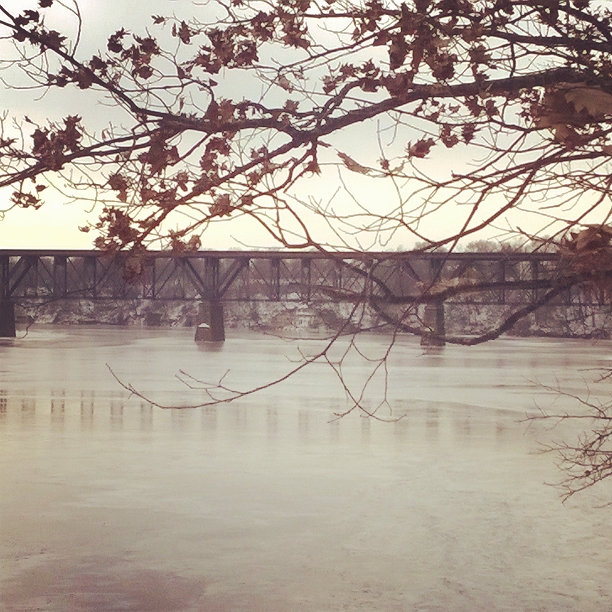 2. Domer Park: Domer Park is a lesser known park on the northern side of town on the Chippewa River. With no equipment, trails, or a large size; it is the simplest expression of what the area as to offer: peace, tranquility, and a place to realize that the world is a beautiful place. As I am a local of the area, I have caught many couples enjoying this spot.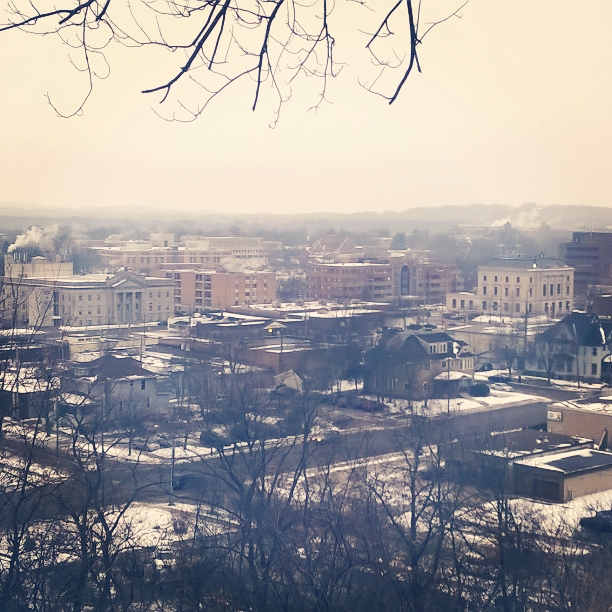 3. Downtown: I understand that downtown is not specifically one "spot," but hear me out. In my freshman college English class, I was given the task of writing a paper about my hometown. Though I am from Elk Mound (just west of Eau Claire) originally, I wrote about the entire Chippewa Valley entitled Beer, Brats, Back to the Future, and Blast from the Past. We are a great community that values food, fun, our connections to our past, and looking to the future. For me, those all happen in downtown Eau Claire. From the crowded festivals and concerts of summer to the embracing feelings of winter, it is all there. For many years, downtown was just another part of the city left to its own devices. It was showing places and signs from our well-worn past. A decade ago, a new era of downtown was spearheaded with the creation of Phoenix Park from what was essentially a dirt mound. Now, there are multiple developments to create the downtown we can be greatly proud of, but with keeping the charm of old. Strolling down the streets or the river can yield great sights, but I think there is even a better place. Above downtown is the East Side Hill Neighborhood, and what I believe is the best view of the city. From there you can see our past, present, and future. You can see what we hold dear and what we want to change. And, you can see that this is home.
4. Mt. Simon: Though it may not be an actual mountain, Mt. Simon is another great vantage point of the area. I have to admit that I have made it more of a use of creating Tarzan calls than a romantic spot, but it is still good. Offering different views than downtown, one can see the northern Eau Claire and into Altoona. It shows that the Chippewa Valley is a place of industry, commerce, people, and fun. It is a bit of a hike, but it is worth it.
5. Elk Mound Hill Park: I know this is not Eau Claire, but I need to include my hometown. Just ten miles west from Eau Claire, Elk Mound Hill Park shows insanely great views. Built on the most westerly mound in the United States, the hill is a remnant of the last ice age and is the highest point in the area. On top of the hill is a stone tower built in the 1930's as a PWA project. On a clear day from the top of the tower, you can see three different counties and even the Eau Claire water towers and Towers dorms of UW-Eau Claire. During the day, you can see the vastness of the Chippewa Valley, and by night you can see the entire cosmos. I have wished upon many shooting stars and enjoyed many kisses upon that hill.
Valentine's day is coming, and I am worried about chocolate and flowers. But when I need a nice spot to say that I love someone, I know that Eau Claire will take care of me. This is my home, and it is a place truly magnificent place.