Eau Claire is not a stranger to festivals. We have Jazz Fest, Eaux Claires, Country Jam, the International Fall Festival, Festival in the Pines, and many more. But one festival has been flying under the radar and should be on your to-do list for this April. 
April 14th is the 6th annual Eau Claire Improv Fest. While our music festivals have gotten a lot of attention, our improv scene deserves some love. 
Here are five reasons you should attend Improv Fest.
1. Second City is the Headliner Act
Not only is Improv Fest a great way to see local talent, the headliner act for the festival is a place that has produced some of the most talented comedians of the last several decades: Second City. Yes, The Second City All-Stars will be part of the festivities this year. Second City Theater, based out of Chicago, has brought us the talents of Tina Fey, Bill Murray, Stephen Colbert, and Gilda Radner just to name a few. You won't want to miss this legendary group visiting Eau Claire.
2. Check Out The Metro and Enjoy Great Food
Improv Fest is a great way to check out the recently opened Metro. Formerly the location of the Boys and Girls Club of the Chippewa Valley in Downtown Eau Claire, The Metro has been repurposed to be one of the supreme entertainment venues in the area. Come and see the building in all its refurbished glory. The festival will also have an open bar and pizza will be available. 
3. An Appearance by the Memorial High School Improv Team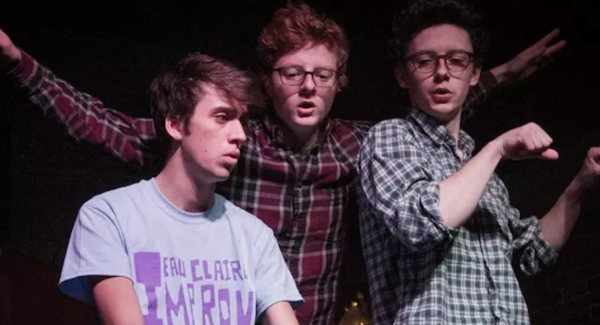 While Second City partaking in the festivities is undoubtedly cause for celebration, the Chicago-based group isn't the only reason to get excited about Eau Claire Improv Fest. The Memorial High School Improv Team is also performing. Consisting of 8-10 students who audition at the beginning of the school year, the talented group puts on five shows. The students work throughout the year refining their comedic improvisational skills. Memorial High School Improv is the only regional high school improv team. 
4. You'll See Eau Claire Improv and Glassworks Improv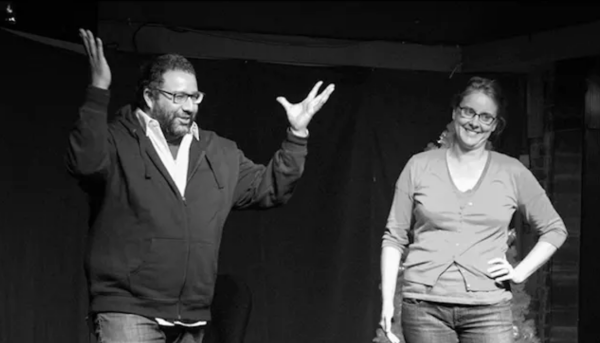 Improv Fest will also give you a chance to see two other talented groups of improv artists: Eau Claire Improv and Glassworks Improv. Eau Claire Improv is a local company of improvisers that perform short and long improv programs. They put on shows and professional workshops throughout Minnesota and Wisconsin. Their shows incorporate live music and audience participation. 
Glassworks Improv originated in Eau Claire and is based out of Minneapolis. The company has done national tours and performed and high profile improv festivals. The group is composed entirely of Eau Claire Memorial Improv Alumni. Don't miss a chance to see them back in Eau Claire again.
5. The World Needs More Laughter
There is so much craziness in the world today that sometimes you just need a good belly laugh. Eau Claire Improv Fest is the place to get plenty of those. With Second City, Glassworks, and the other groups performing, you sure to leave with sore sides from laughing so much. As the old saying goes, laughter is the best medicine. Come and get your prescription filled at Improv Fest
Whether you've always wanted to experience Chicago's legendary Second City, are itching to finally see The Metro, or just want to enjoy a fun night out to get some laughs and see Eau Claire's budding improv talents, Improv Fest is a must-do event. When you're there, share your photos with us by using #CaptureEC!