This past weekend I had the delightful experience of attending the last Eau Claire Chamber Orchestra concert of the season. It was a well attended event at Grace Lutheran Church and everyone who was there was treated to a really enjoyable concert. The title of this concert was "Two B's and Two H's" referring to the composers of the pieces that were played. With symphonies from Boyce, Bach, Handel and Haydn the concert had a lovely flow and the music was not only entertaining but engaging.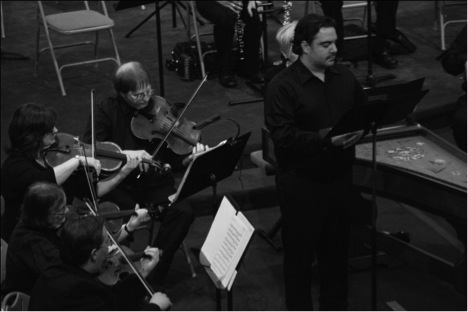 One of my favorite moments was in the final piece when the whole number had a lot of rests and holds where no one was playing, it made the piece very surprising and unique. Another movement that sticks out in my mind would have to be the pieces where the baritone soloist was featured. I myself am a singer (not to the caliber of this soloist but I do tend to break out into little diddies frequently) and have always struggled with singing in German. This soloist did not have that problem at all in fact it was a little inspiring to hear how pretty the language could sound, especially with all those videos going around on the internet of how crazy the German language can be it was really nice to have this experience of what the language can sound like in the proper context.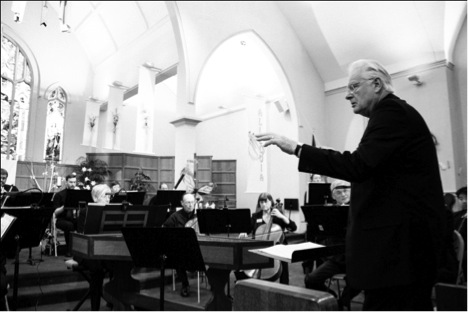 What I love about this kind of music is how it truly causes you to feel as though you're traveling back in time to the days of powdered wigs and petticoats. I personally am a big fan of the harpsichord, so for me this was a real treat to get to hear the instrument played live. Overall it was a lovely way to spend a Saturday night and a great reminder of the vast talents of the musicians in Eau Claire. Be sure to check out their website and catch a concert next year! It's timeless music that will provide you with a great reason to get out and experience something out of the ordinary.